This Friday the Onaga wrestling team will be sending three wrestlers to Rossville for the Regional tournament. Rilyn Mayginnes, Kaid Schwant, and Landon Koelling will look to finish in the top four in their respective weight classes and punch their tickets to the Sub-State tournament next weekend in Marion. That will be the final step on the way to Hays for the state tournament. Sub-State t-shirts are available for the tournament in Marion, but in order to get them ordered and ready by next Saturday, they are asking that all sub-state wrestling t-shirts be ordered by NOON on Monday, February 15th. So if you'd like to get a sub-state wrestling t-shirt, please click on the link below and email your form to
hettjas@usd408.com
. You can also find the order form in both an editable Word format and a printable PDF format at the usd322.org wrestling page.
https://docs.google.com/document/d/1EH6mIAqd_cPTcq4NfIEfbZgdv2-7BF1VnNu61ENqJ6o/edit

The high school basketball games at Doniphan West for this evening have been postpones, due to the fact that D-West did not have school today. The game will be played on Thursday instead with ONLY varsity games. The girls game will start at 5:00pm and the boys game will follow around 6:30pm.

The junior high Scholars Bowl season gets underway today as the 7th and 8th grade teams head to Centralia for a 4:00 meet. The junior high season is a short one as they only have three regular season meets (today in Centralia, Thursday in Onaga, and the following Thursday at Wetmore). The teams then compete in the Oregon Trail League tournament two weeks from today in Troy. For a complete list of this year's roster, which is by far the largest in recent memory, check out the link below. Follow their results over the next two weeks at the same page on the district website. Good luck to both teams today and GO BUFFALOES!!!
https://www.usd322.org/page/scholars-bowl-junior-high

The high school wrestling team competed in the first of three tournaments to qualify for state this past weekend as they went to Marysville for the District round of competition. In order to move on to the next round the wrestlers had to place in the top four at the District tournament, and the Buffaloes had three wrestlers do just that. Junior Rilyn Mayginnes took 1st place, while junior Kaid Schwant and freshman Landon Koelling each took 3rd place. Those three wrestlers will move on to the Regional tournament which will take place this Saturday in Rossville. Congratulations Rilyn, Kaid and Landon! Good luck this weekend as you continue your path to the State meet in Hays!!!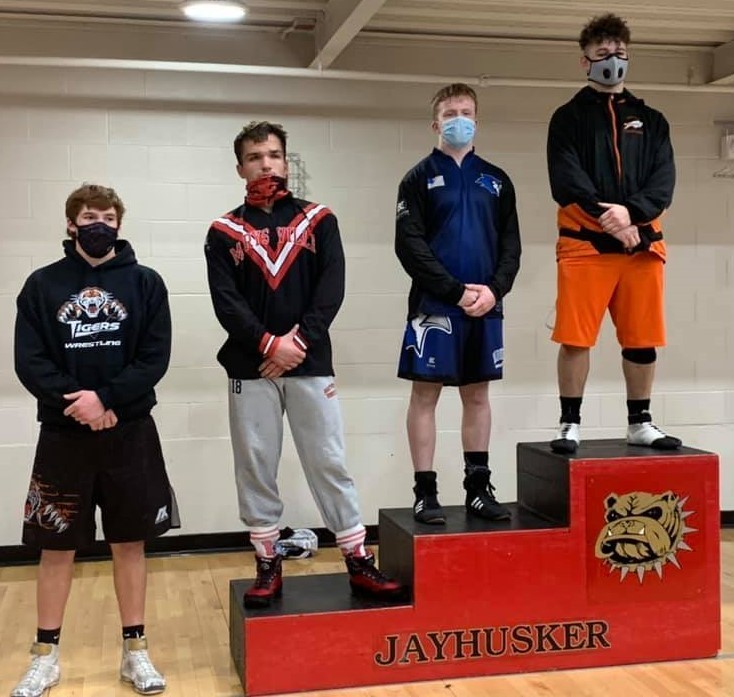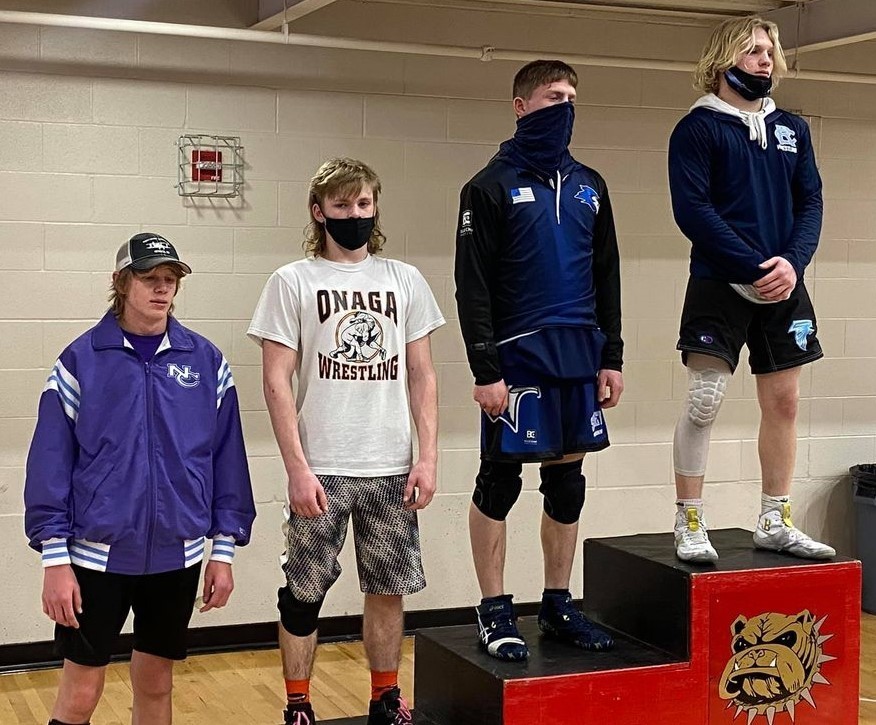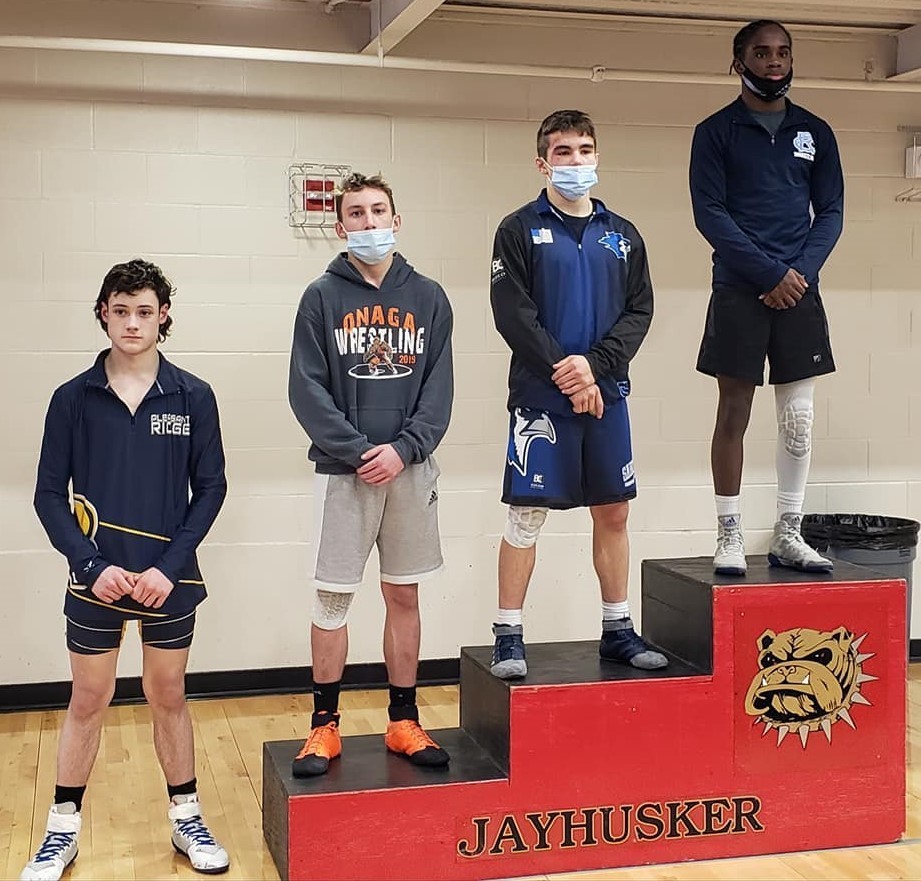 The High School wrestling team is gearing up for the post season as this year two extra rounds of competition have been added to the road to Hays. The move is not expected to be permanent, as it was made in an effort to keep the number of wrestlers and spectators lower during this Covid era of high school sports. That new format begins today the first round of competition and will take place in Marysville at the 3-2-1A District meet. Onaga will take on the likes of AACHS, Doniphan West, Horton, Marysville, Pleasant Ridge, Riley County, Sabetha, Nemaha Central, Troy, and Riverside. The top four wrestlers in each weight class will move on to the Regional Tournament which will take place in Rossville next Saturday. The top four from that tournament will move on to the Sub-State tournament the following Saturday, February 20th, and the top four wrestlers in each weight class from that tournament will go on to the State Tournament in Hays the last weekend of February. Wrestling gets underway at noon today and will be completed on two mats. All matches will be live streamed on the Marysville Bulldog Wrestling Facebook page which is linked below. Good luck to all of our wrestlers and GO BUFFALOES!!!
https://www.facebook.com/Marysville-Bulldog-Wrestling-424615281064962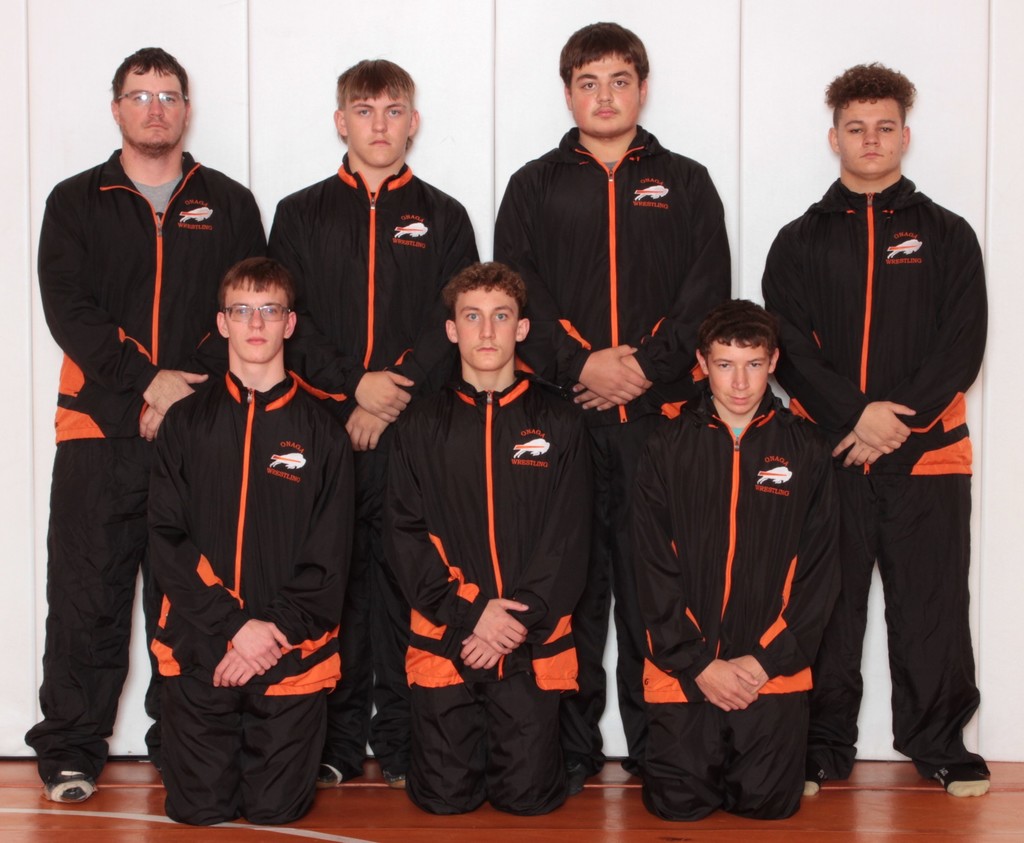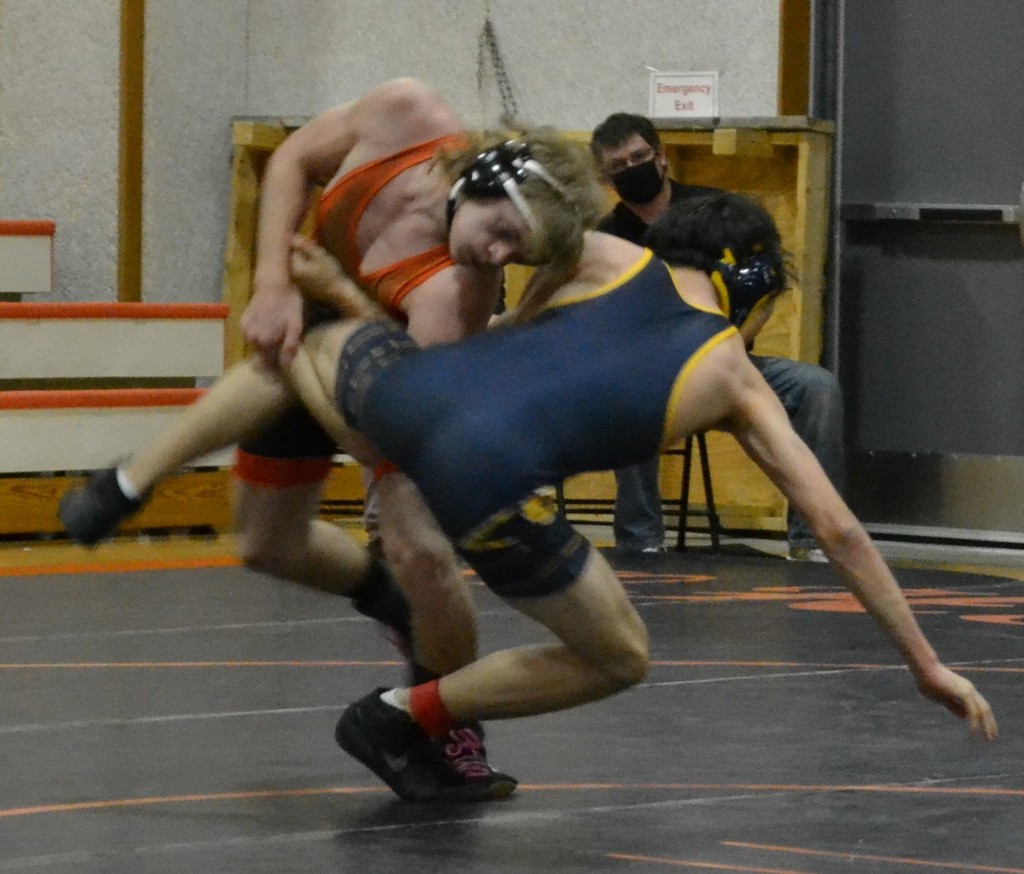 The high school basketball teams are back in action tonight as they head on the road to take on Blue Valley. Action will get under way in Randolph at 4:45pm with two quarters of JV girls play, followed by two quarters of JV boy. The varsity girls will follow at around 6:00pm, then the varsity boys will wrap up the night. Blue Valley will be doing its Winter Royalty program at halftime of the boys game as well. All of the action can be watched on Blue Valley's Facebook page, which is linked below. Good luck to both teams and GO BUFFALOES!!!
https://www.youtube.com/channel/UCqKdd_8bqVck6cYDxlPpZsw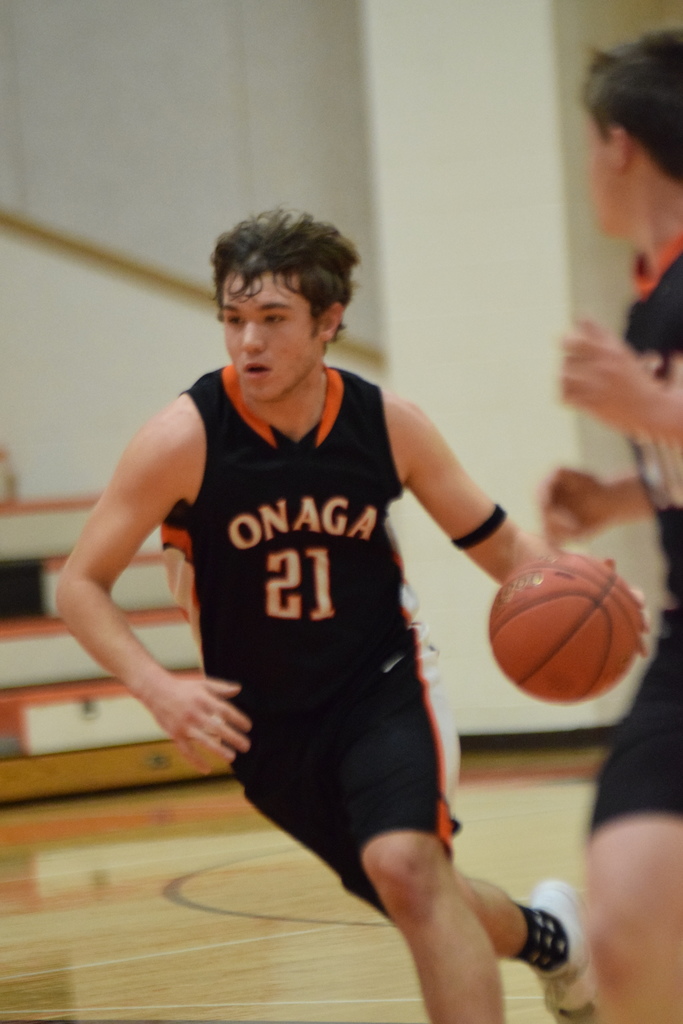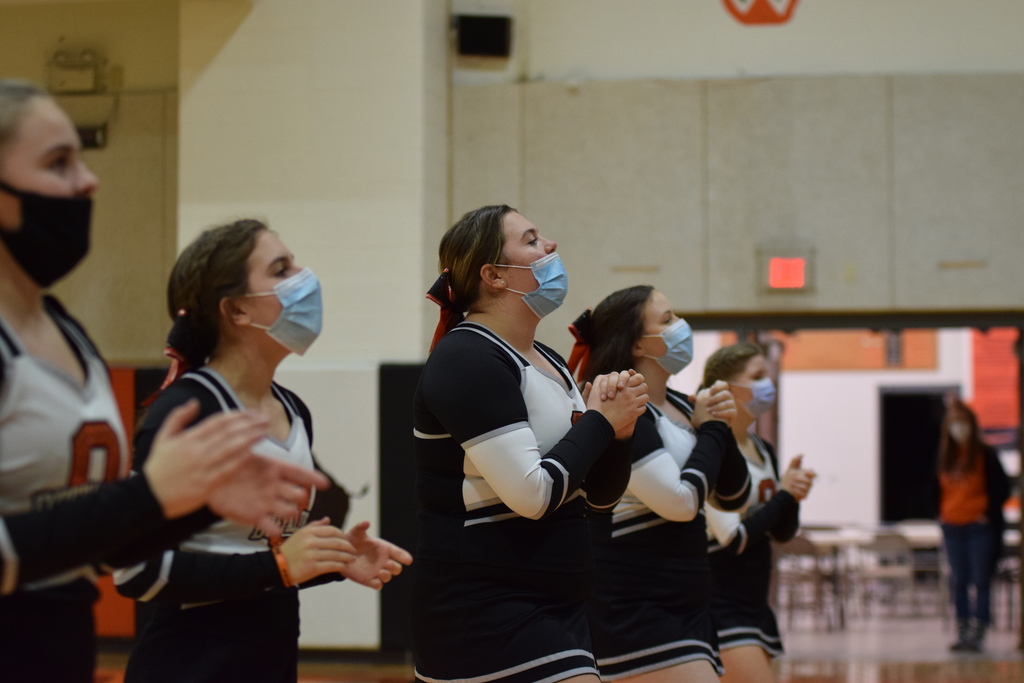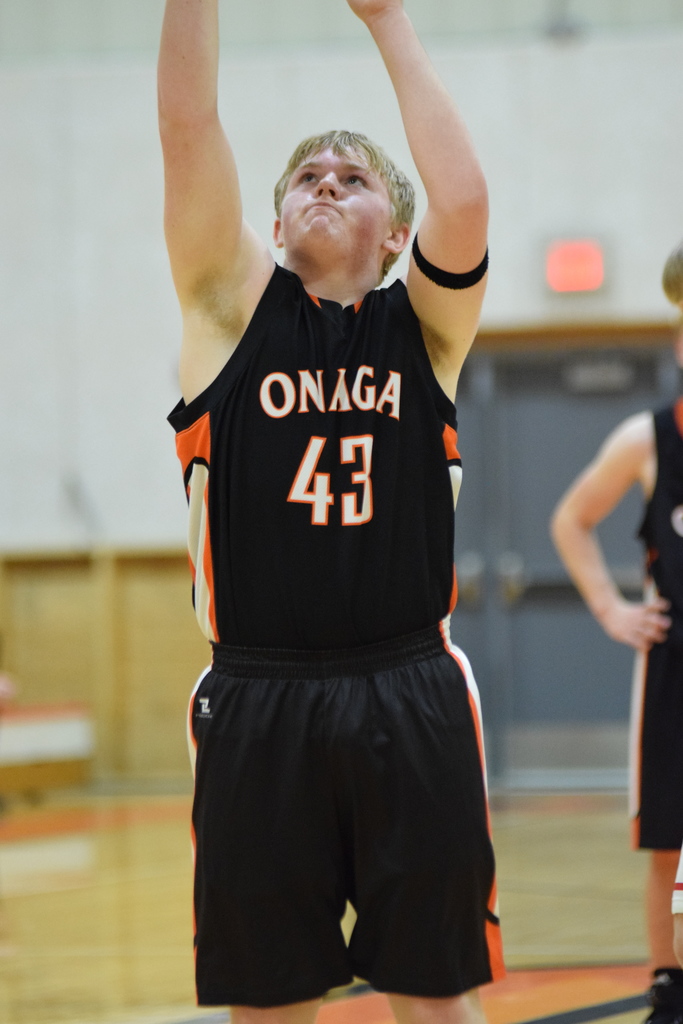 After reading the literary work "Names/Nombres" by Julia Alvarez last week, Mrs. Glessner's 6th grade students did some research and wrote a paragraph about their name. Next, they showed their artistic talents by creating something unique with their name. The end results were fantastic!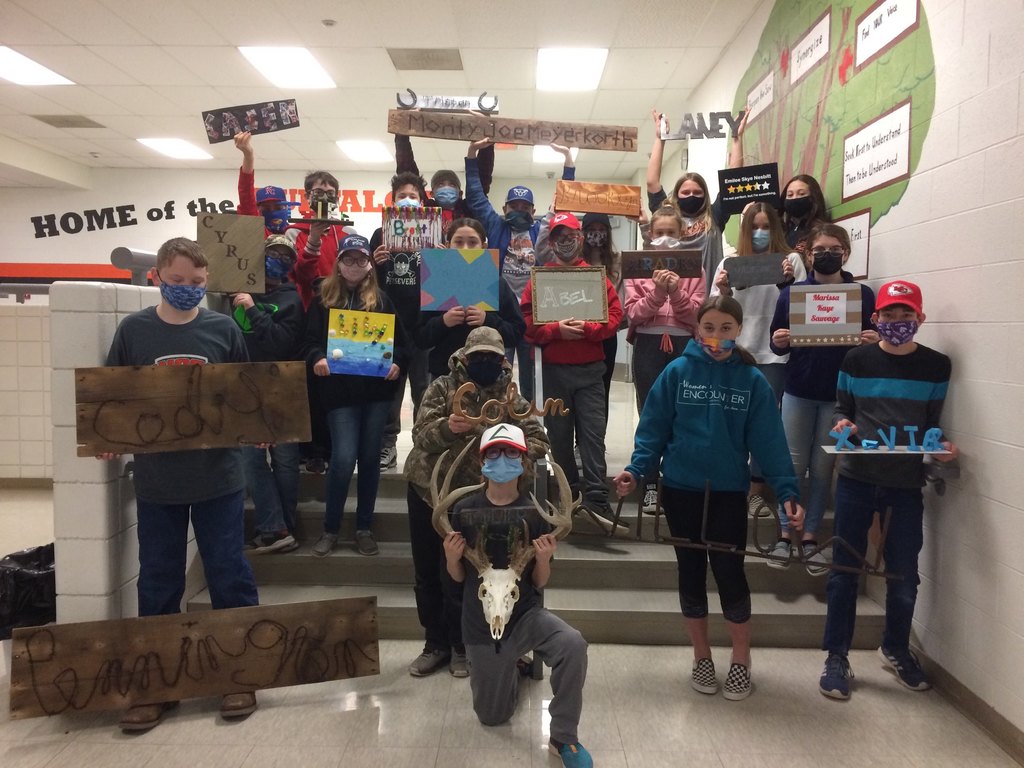 ​Good Morning Elementary Parents! Just a friendly reminder, I will need all Buffalo Fun Club applications by the end of the day on Friday February 5th. Once all NEW applications are received, I will send out an email to confirm that your child has been accepted into the after-school program. If your child is currently participating in BFC, please submit a new application. I would like to make ensure that our contact and emergency contact information is up to date. Looking forward to having your child join our enrichment program! Please feel free to contact me anytime via email
hubbardc@usd322.org
. Thank you! Chris Hubbard Director of Buffalo Fun Club

OHS BB will play here at home tonight against Wetmore. NO JV games. Varsity girls at 6:00 followed by varsity boys. The 4 spectators include babies and children. Go BUFFS!

Tonight the high school basketball teams are back in action as they begin the second half of their seasons with a road trip to Centralia. This is a make-up game from before Christmas that was postponed due to quarantine. The games will be live streamed with the new gym being on the NFHS Network and the old gym on Centralia's Facebook Live page, both of which are linked below. For the two varsity games, you can go to Facebook and search for "B Squared Productions." On this platform, there are two commentators doing the game to provide play-by-play and color commentating, although keep in mind this is a Centralia-heavy broadcast. Here is the schedule for games this afternoon/evening..... 4:45 - JV Boys (new gym) 6:00 - Varsity Girls (new gym) 6:00 - C-team Boys (old gym, no visiting team fans allowed) 7:30 - Varsity Boys (new gym) 7:30 - 1/2 JV Girls (old gym, no visiting team fans allowed) Good luck to both teams and GO BUFFALOES!!! NFHS Network
https://www.nfhsnetwork.com/schools/onaga-high-school-onaga-ks
Facebook Live
https://www.facebook.com/panthers.centraliaks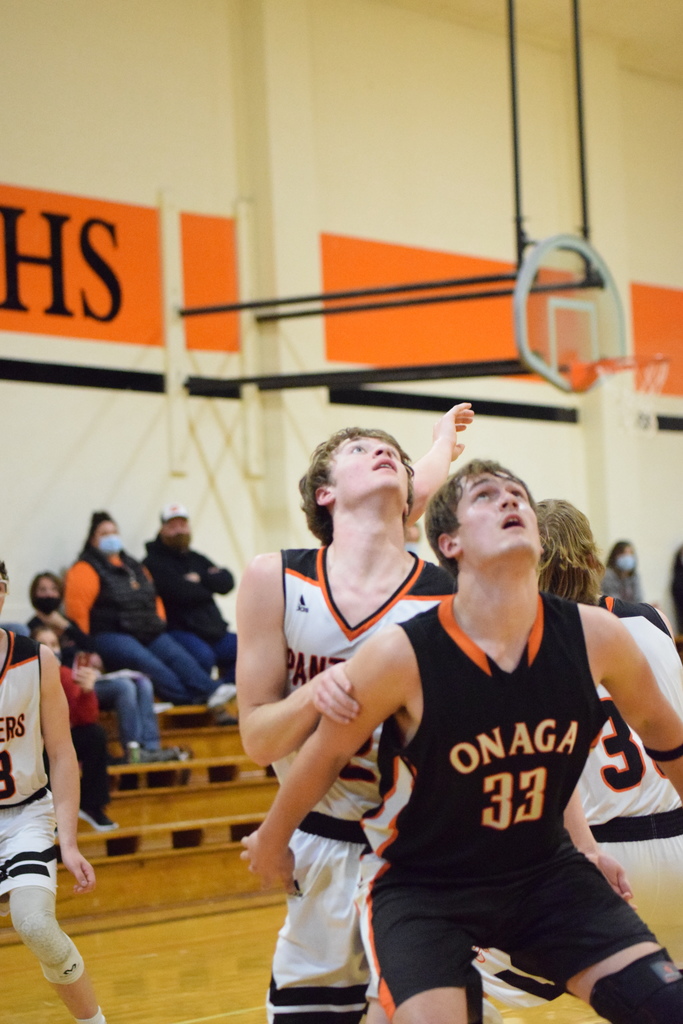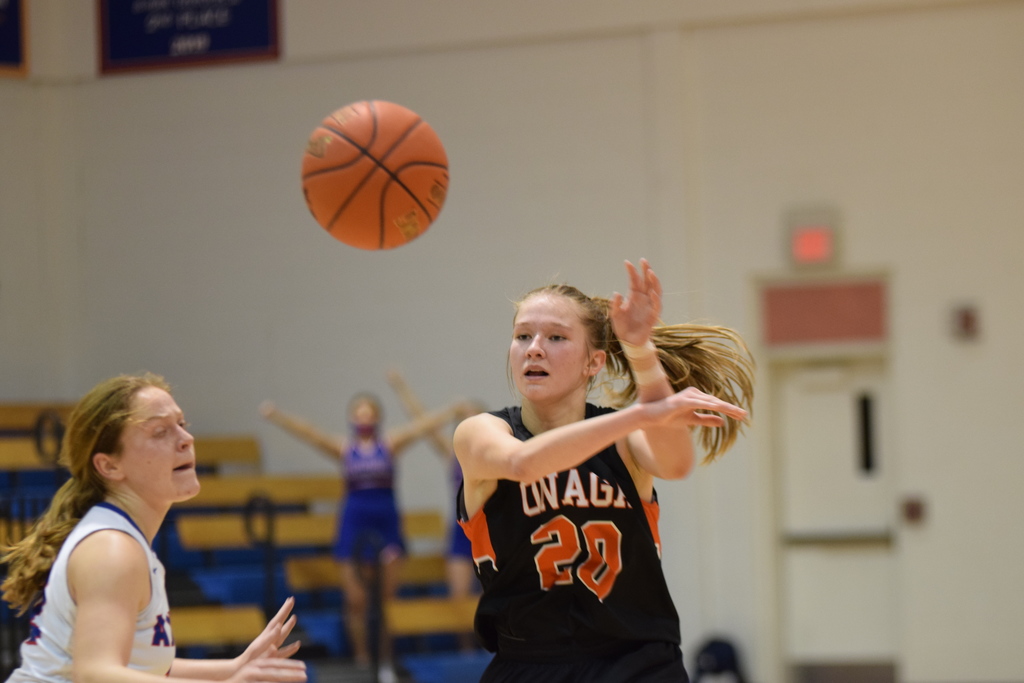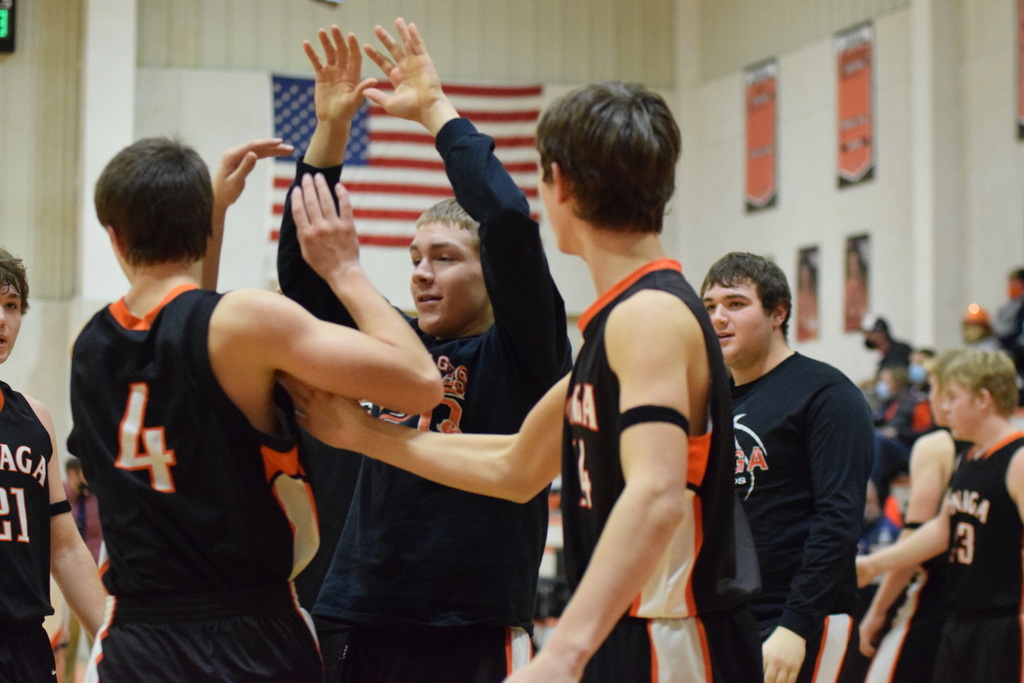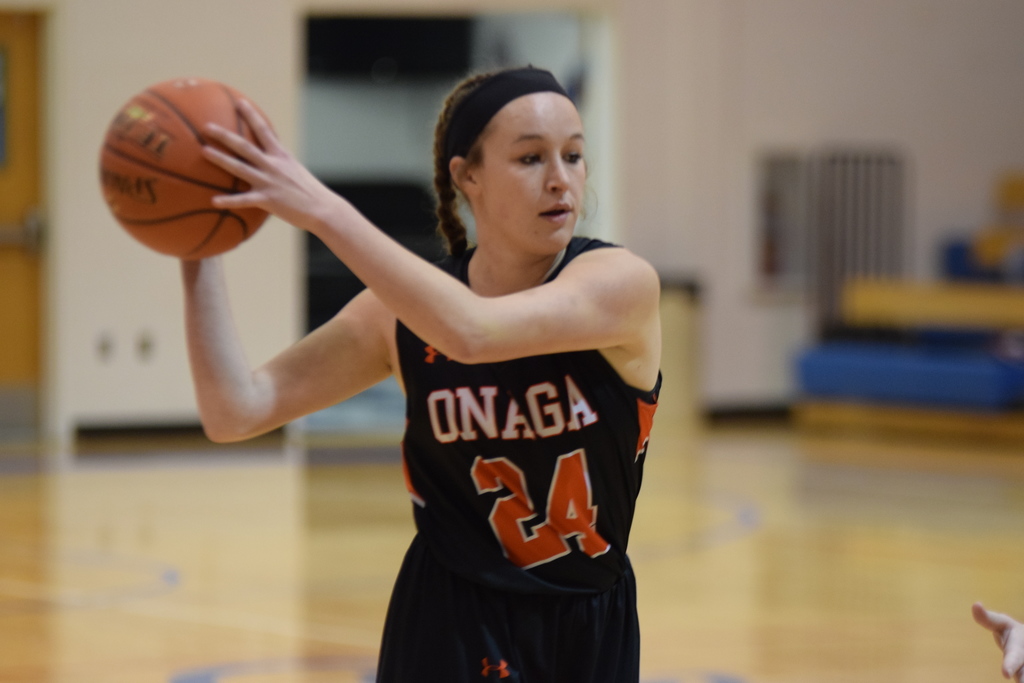 The high school wrestling team gets back in action tonight after a bit of a hiatus when it heads to Wabaunsee for the Charger Duals tonight. Wrestling gets underway at 5:30pm as the Buffaloes take on Wabaunsee, Hayden, and Manhattan high schools. All of the wrestling will be livestreamed on the NFHS Network at the link below. Good luck to all seven of our wrestlers tonight and GO BUFFALOES!!! NFHS Network.....
https://www.nfhsnetwork.com/schools/wabaunsee-high-school-alma-ks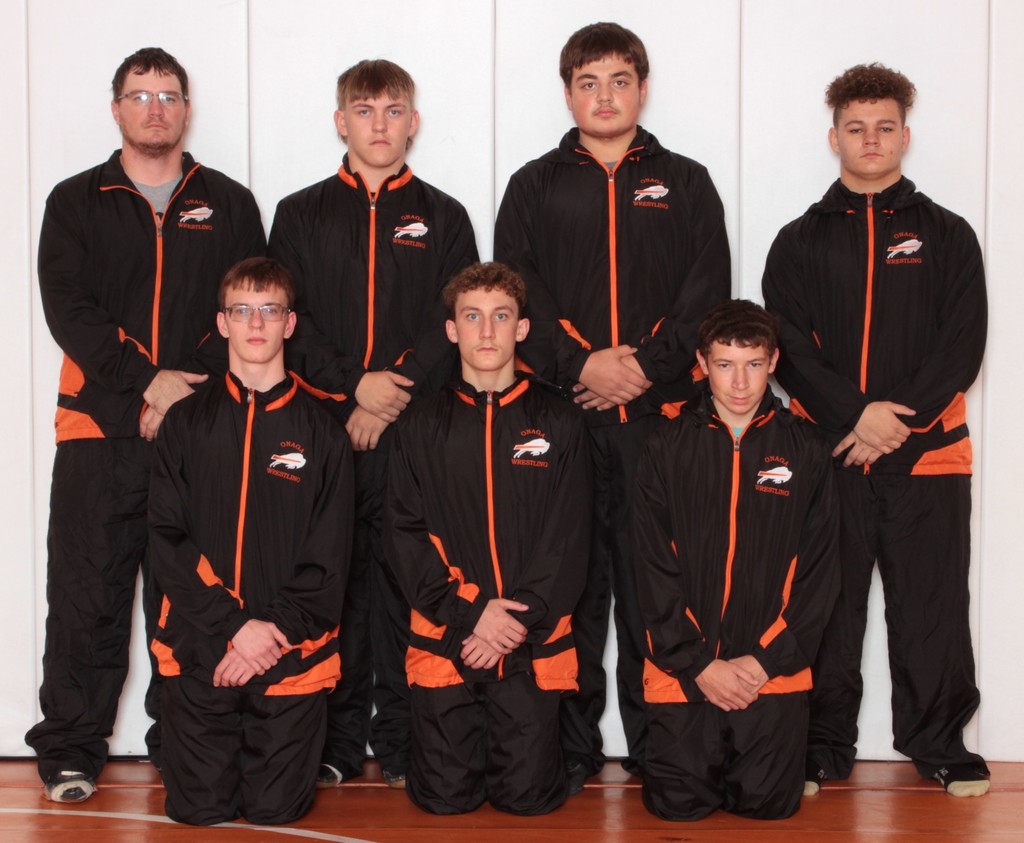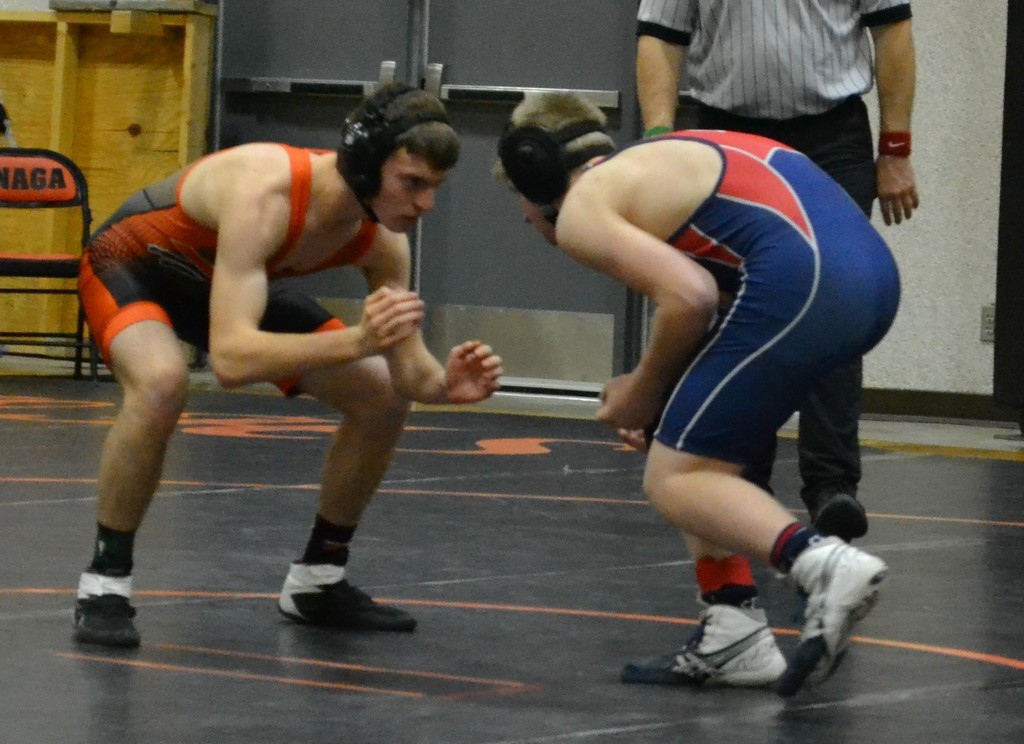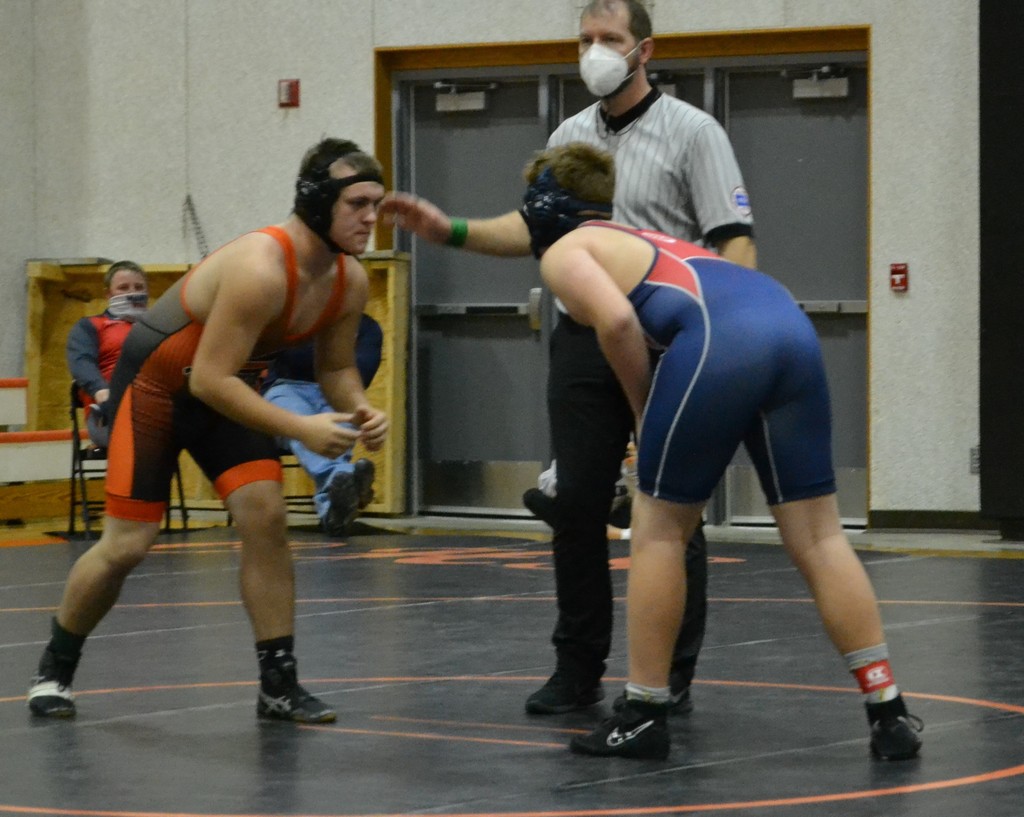 Mrs. Uhl is always finding fun ways to teach in her first grade classroom. Last week her class participated in many activities to celebrate the 100th day of school this year. In the photos, students worked on their counting skills as Quincy Bartlett shows off her fruit loop necklace, crown and sunglasses, while Mason Utley works hard on his "counting my 5's " fruit loop necklace for.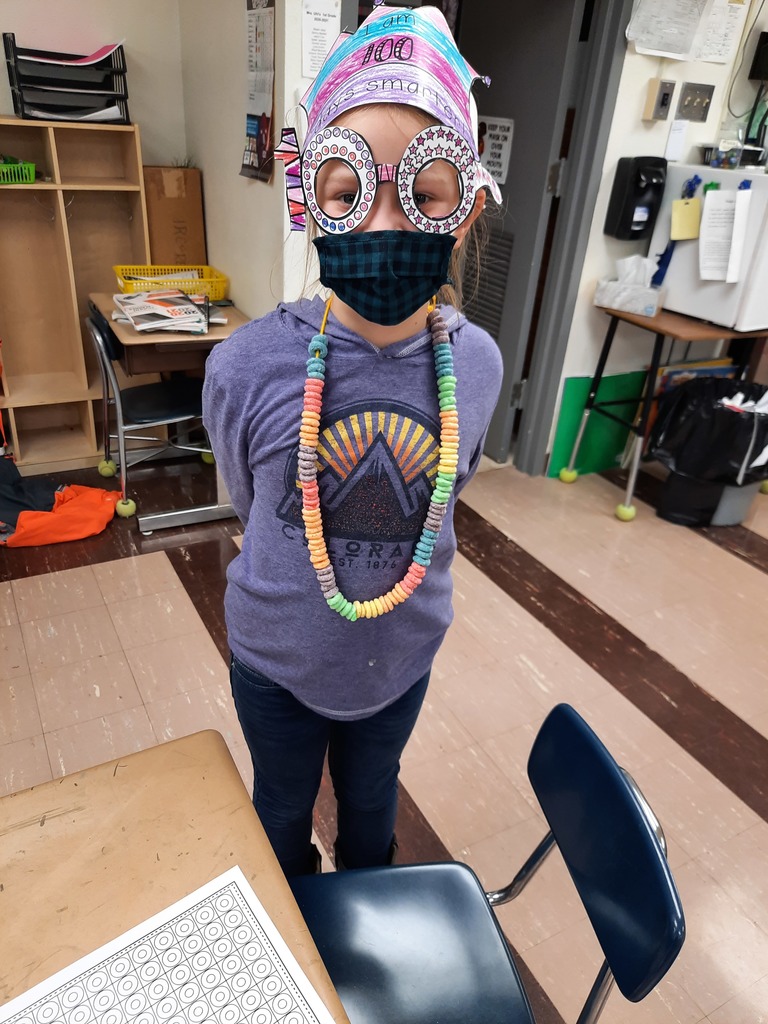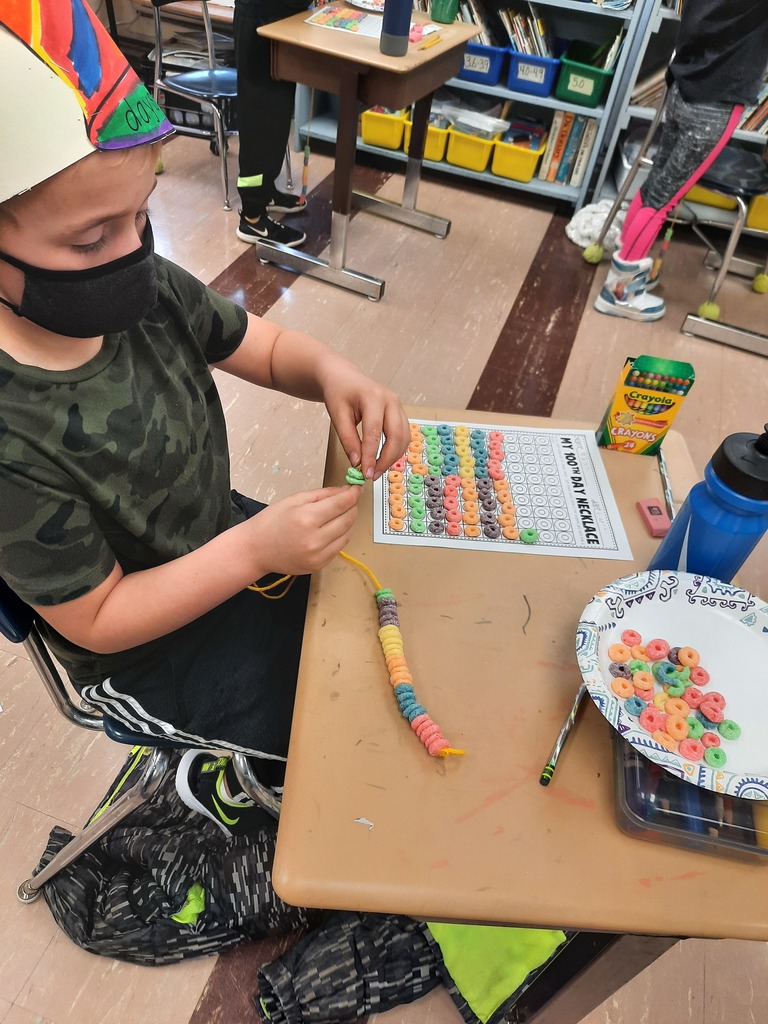 With the High School Scholars Bowl TVL Tournament at Troy cancelled for today due to the weather, it has been rescheduled for Saturday, January 30. The start time is TBA at this point in time.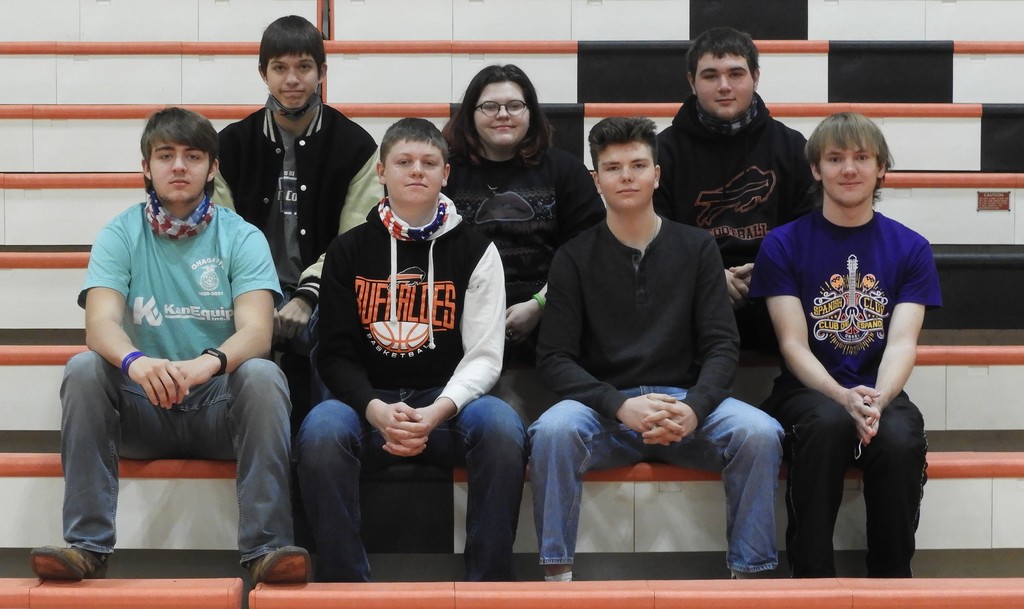 There will be no school and no school activities today, January 27, for USD 322. Thank you.

The junior high basketball teams will wrap up their regular seasons tonight when they head north to take on Wetmore. The games mark the final contest before the Oregon Trail League tournament which will begin on Saturday. It will be A-teams only and both games will take place in the new gym with the girls kicking things off at 6pm, followed by the boys game. Both games can be viewed on the NFHS Network. Good luck to both teams and GO BUFFALOES!!!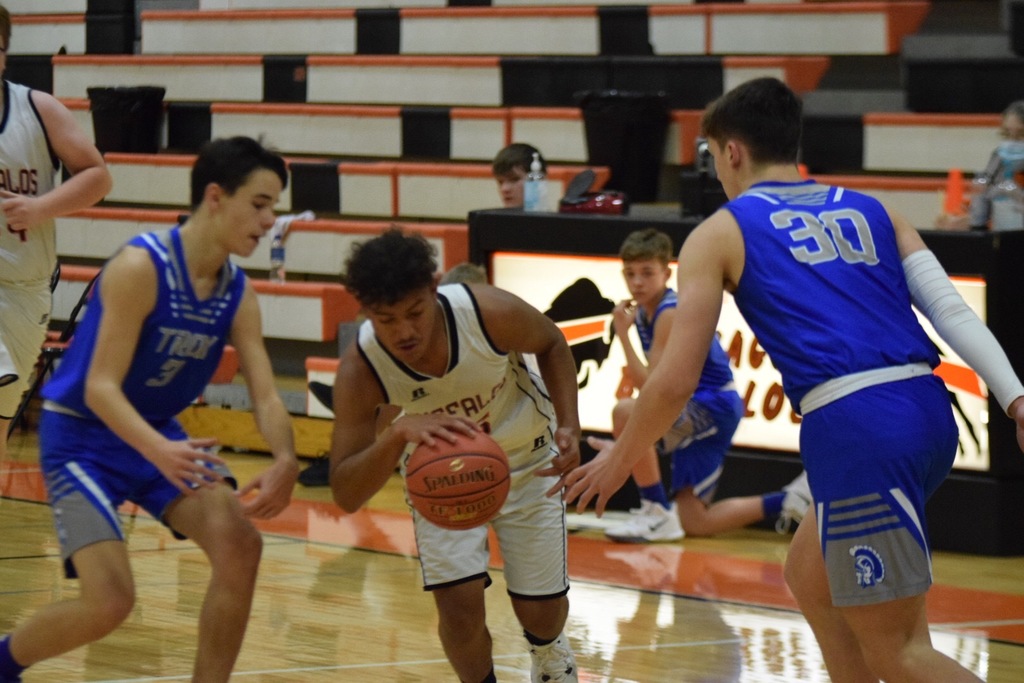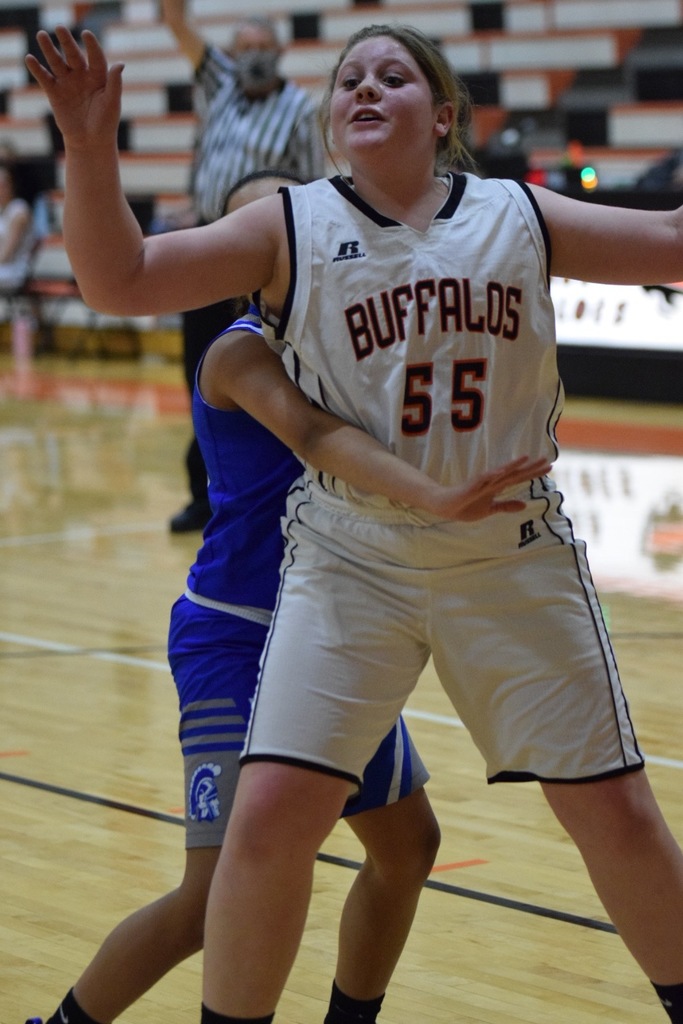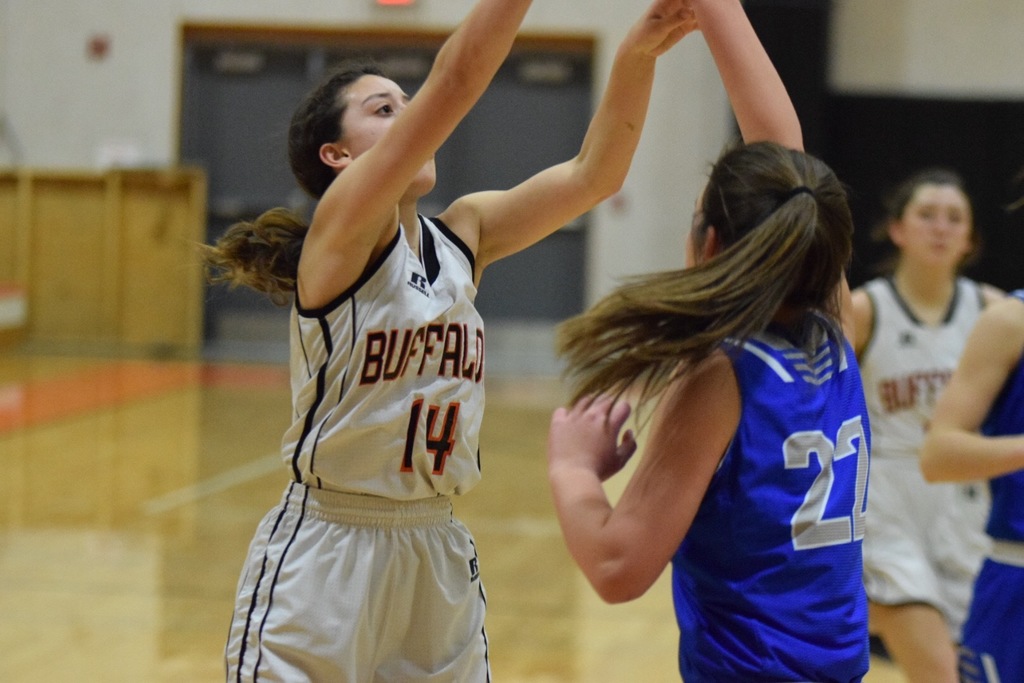 Due to some slick roads in parts of the district, USD 322 will have a two-hour delayed start on Tuesday, January 26th to allow for more roadwork, more travel time, and more light to drive by.

Due to the forecasted impending winter storm, the large size of our district and the fact that many staff travel, USD 322 Onaga-Havensville-Wheaton will NOT have school on Monday January 25th

Wetmore has canceled school for Monday, January 25th. This means that the junior high basketball game scheduled against Wetmore on Monday has been postponed. It will be played Tuesday, January 26th in Wetmore. It is A-team girls and boys only and will begin at 6pm.

The Twin Valley League tournament is in its final stretch as we gear up for the final two days of play. Tonight are the championship and consolation semifinals for both the boys and girls tournaments, which means the Onaga boys are set to take the court this evening. They will be playing in Onaga's north gym against Doniphan West with tipoff set for 6pm. The game can be viewed on the NFHS Network, the link for which is below. After that game, Hanover and Troy will be playing with a trip to the league championship on the line. The winner will play Clifton-Clyde who has already moved on, due to Centralia's team being quarantined earlier this week. The south gym's games in Onaga tonight can be viewed on the district's Facebook page and will feature Valley Heights and Axtell at 6:00pm, followed by Wetmore and Frankfort. The girls tournament in Frankfort has the night off after a slew of games yesterday ended with Frankfort and Hanover punching their ticket to the tournament championship game on Saturday. Valley Heights and Doniphan West will play for 3rd and 4th that day as well. Updated can be found at the top of the homepage on usd322.org. Good luck tonight to the Onaga boys and GO BUFFALOES!!! NFHS Network
https://www.nfhsnetwork.com/schools/onaga-high-school-onaga-ks
Onaga Facebook Livestream
https://www.facebook.com/usd322onaga/events/?ref=page_internal
Updated Tournament Brackets chrome-extension://ohfgljdgelakfkefopgklcohadegdpjf/
https://core-docs.s3.amazonaws.com/documents/asset/uploaded_file/1089178/2020-2021_TVL_Tournament_Brackets.pdf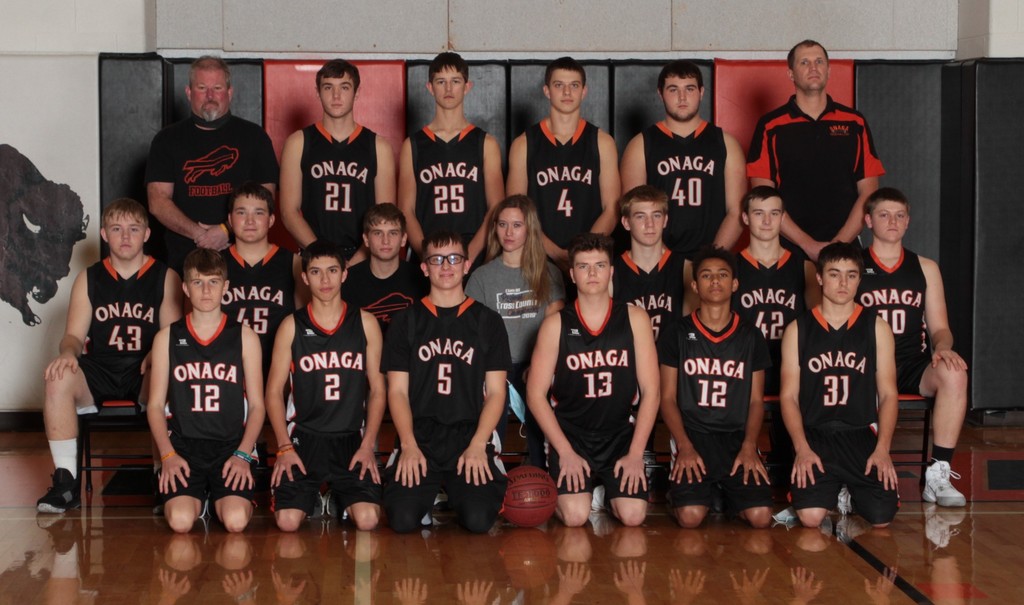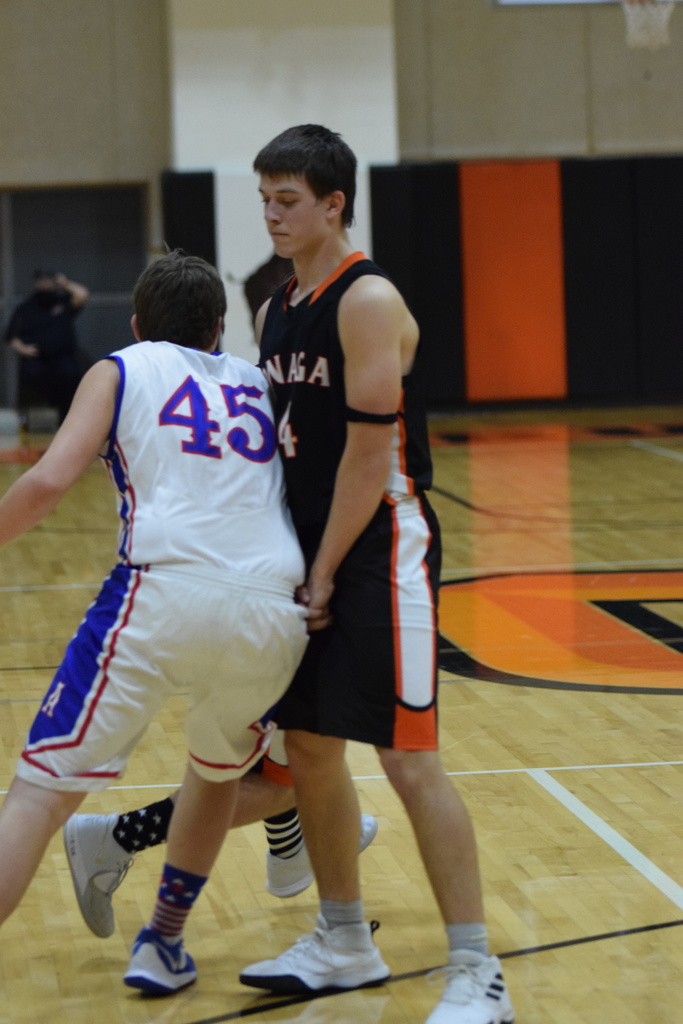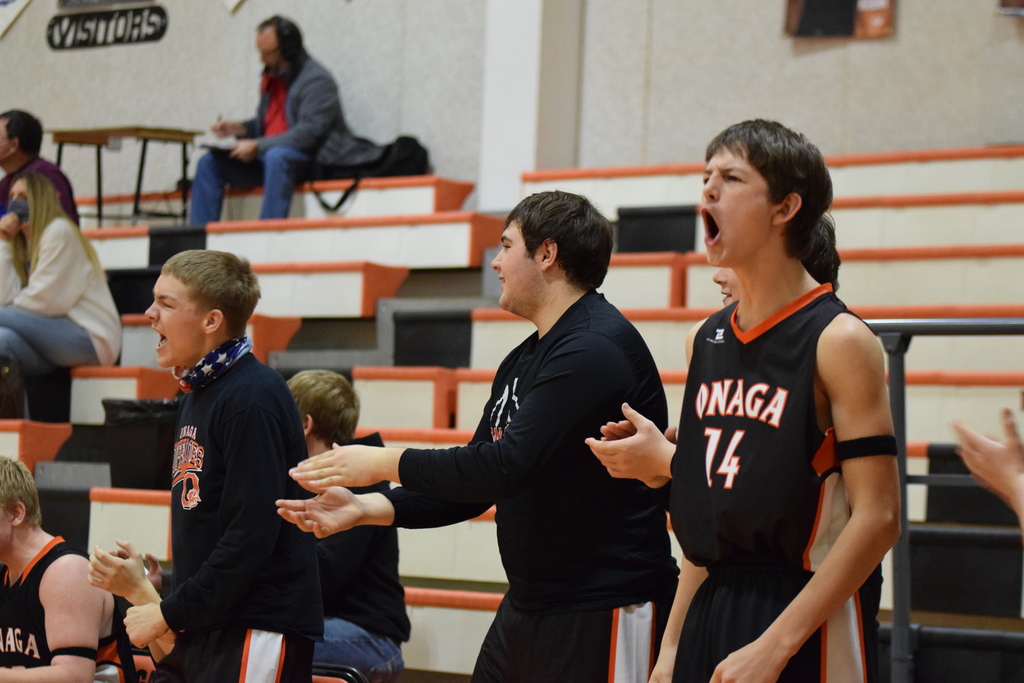 Mrs. Huerter has some exciting things on in the 3rd grade class! Every month all the students in 3rd grade receive a free book. The funds for the books are given by patrons from Onaga and friends of Mrs. Huerter from all over the United States. She worked to acquire enough funds for each 3rd grader to receive a book for all nine months that they are in school! Thank you Mrs. Huerter for going above and beyond for your kids!