Congratulations to the JV golfers on their performance Thursday at the Washington County JV meet. Sophomore Donovan Mason placed 3rd at the meet, while junior Wyatt Magnett took fifth. In total, the Buffaloes placed five golfers in the top 15. Great job!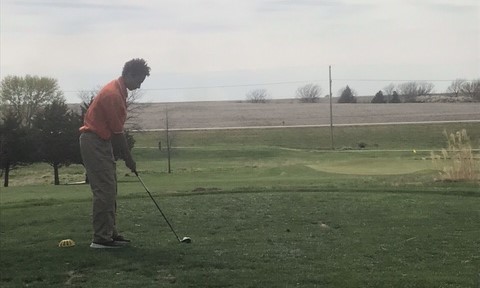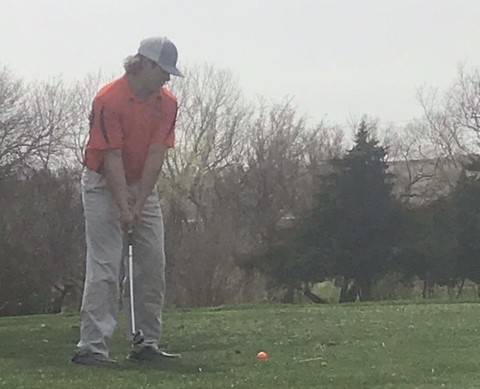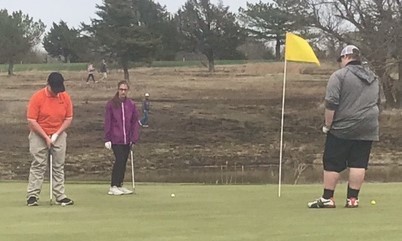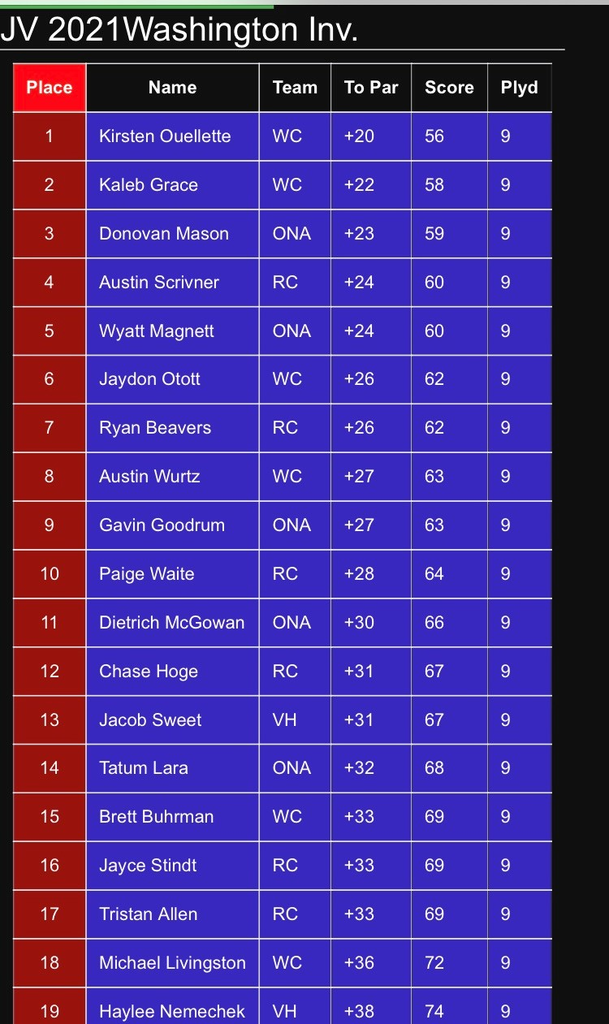 On March 26th, Debbie Berges came in to talk to the 4th grade classes about water conservation. After her presentation, she put the students into groups and challenged them to come up with an idea or invention to increase the amount of freshwater available for use. The groups then presented their ideas to the whole class. Thank you Debbie for being such a great resource for our students and teachers in so many ways!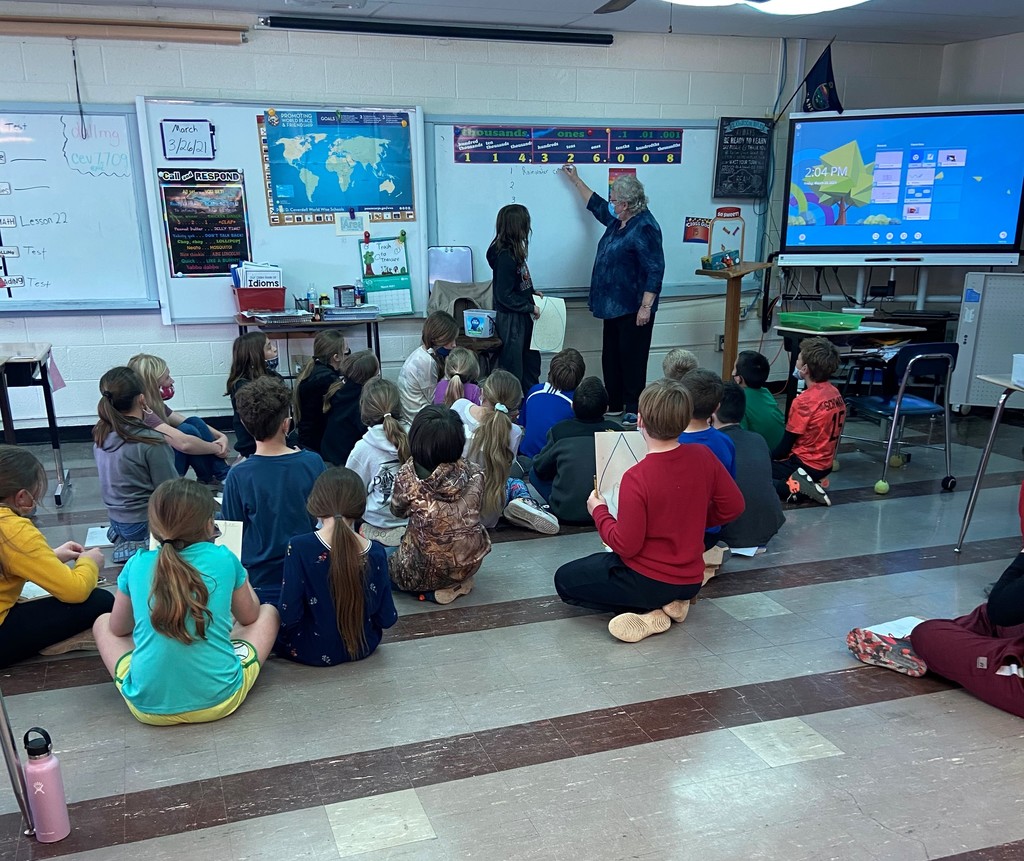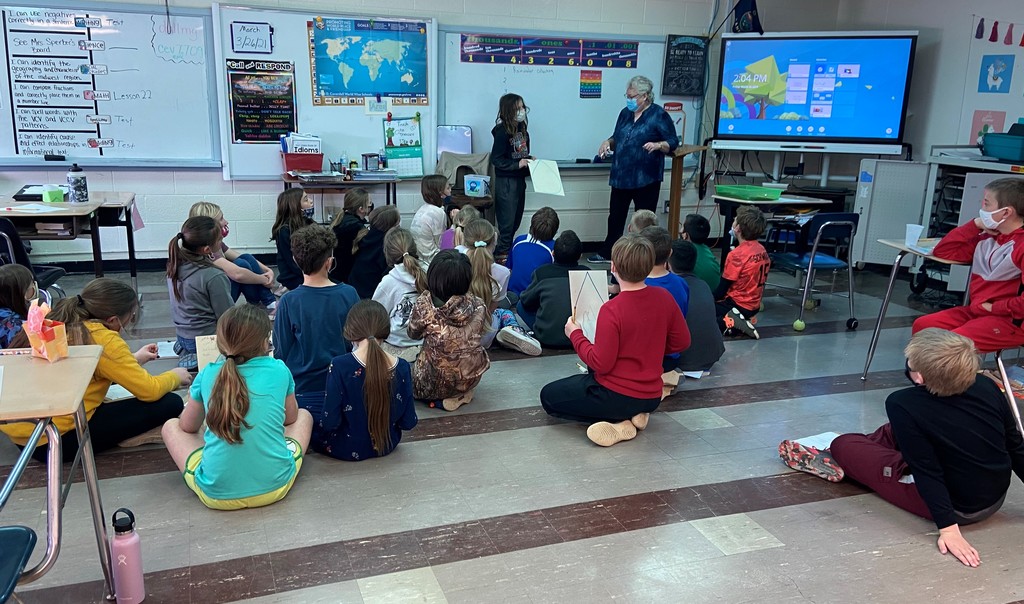 Grades K-4 have been learning about the Zones of Regulation and strategies to self regulate with Mrs. Kolterman. Self-regulation is something everyone continuously works on whether or not we are aware of it. We all face tough situations that test our limits. If we are able to recognize when we are becoming less regulated, we are able to do something about it to manage our feelings and get ourselves to a healthy place. This comes more naturally for some, but for others it is a skill that needs more attention and practice. This is the goal of The Zones of Regulation with our young students. Thank you Mrs. Kolterman for your dedication to our kids!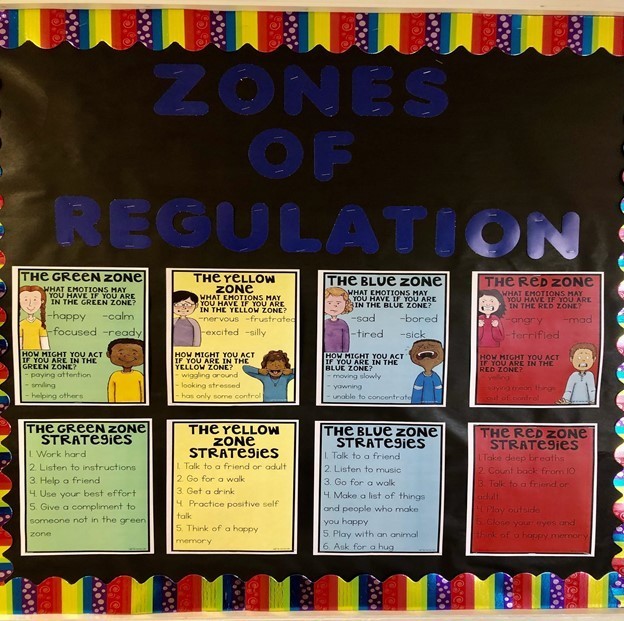 Congratulations to our week four 4th grade Readers of the Week! Keep up the hard work! 1st - Cahlan Kaberline 2nd - Camdyn Fordham 3rd - Vivian Berges 4th - Ryen Valburg 5th - Rayna Meyerkorth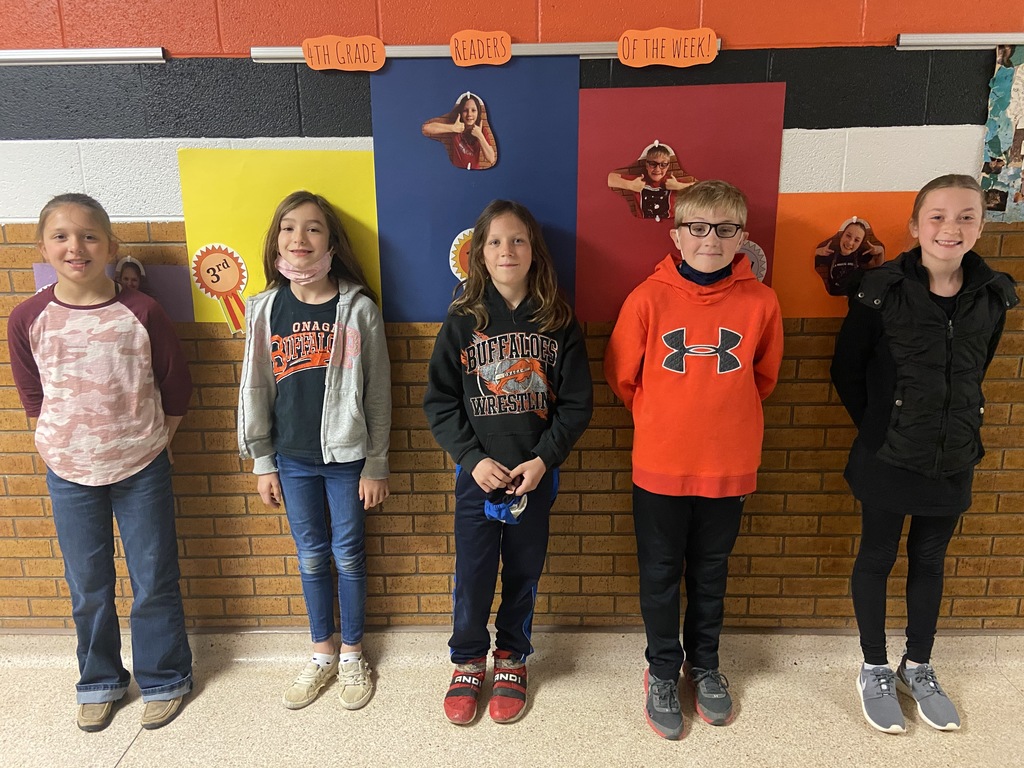 Due to the weather, the softball game at Pleasant Ridge scheduled for today has be rescheduled for Tuesday, April 27. It will remain in Pleasant Ridge and will be played at 4:30pm.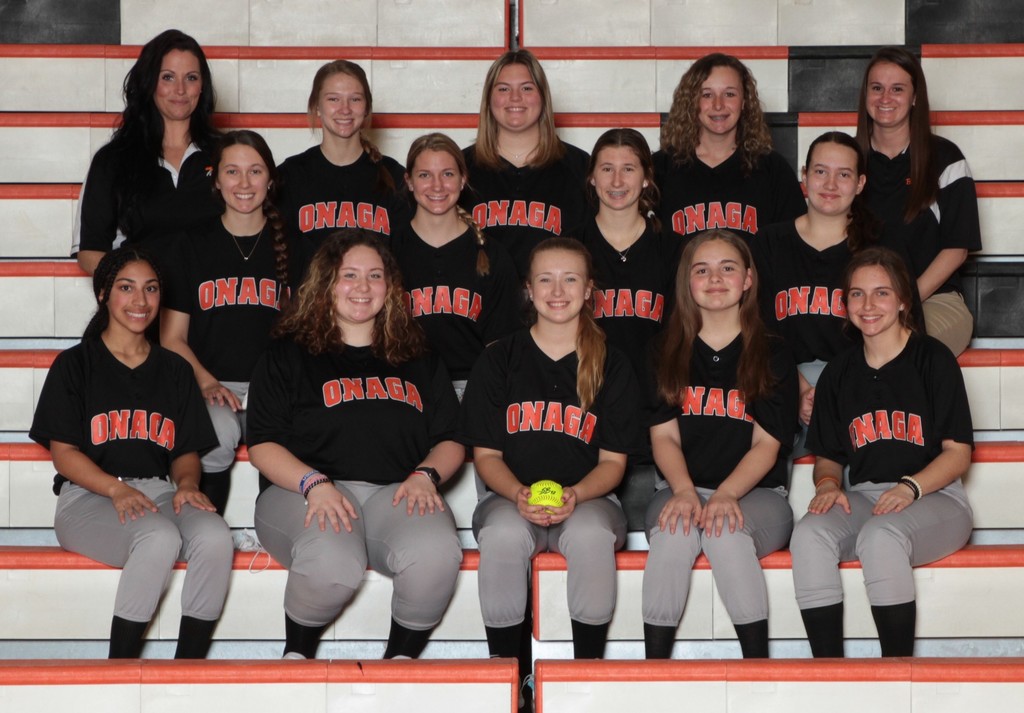 Due to the current and impending weather, the JV baseball game at St. Marys Academy that was scheduled for today has been rescheduled for May 7th. In addition to this rescheduled game, the baseball team has added a JV game to the schedule. On April 22nd, the squad will host Marysville at 4:30pm. They will play a double header against the Bulldogs JV team, each one being 5 innings with a 1.5 hour time limit.

A couple of Mrs. Glessner's 6th grade students, Marissa Sauvage and Tyler Smith, helped out by creating and putting up a bulletin board in the grade school hallway. It serves as a welcome to all grade school students as they walk in the door each morning. Nice job guys!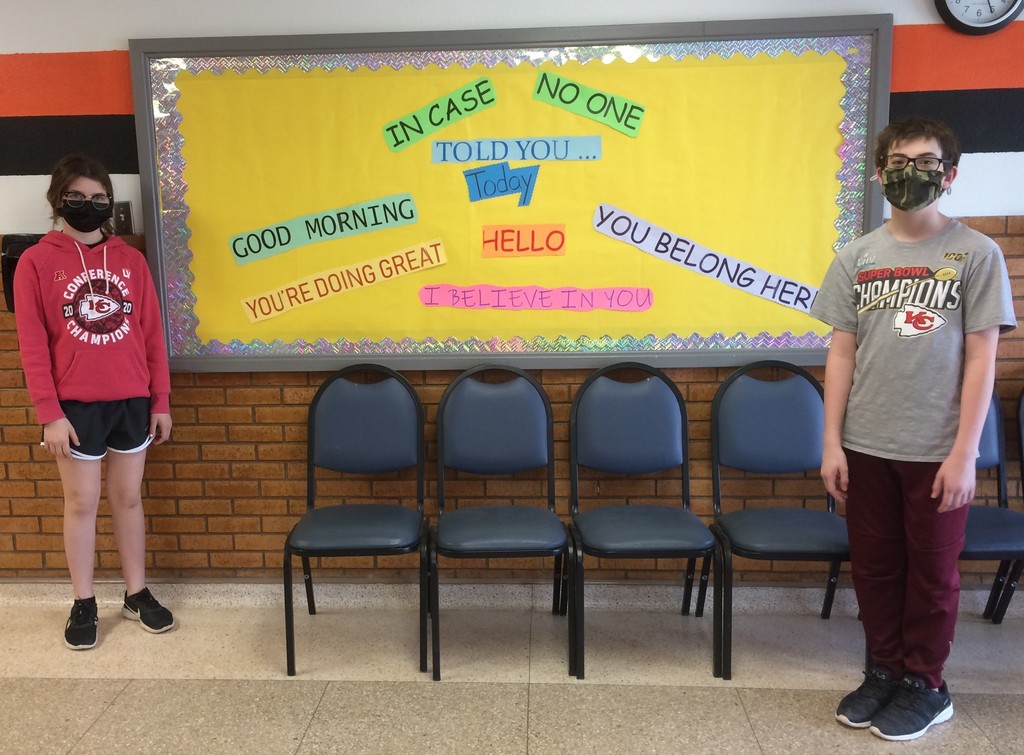 Today, Mr. Kufahl's senior U.S. Government class concluded its latest unit with a simulation on local government. The class went to the Onaga City Hall and conducted a "City Council meeting." The issue was a proposed ordinance establishing a curfew within the city for citizens under the age of 18. Students filled the roles of mayor, city council members, and four different groups of people either for or against the ordinance (Police Department, Parent-Teacher Association, Student Council, Chamber of Commerce). They spent the last week preparing their presentations, questions, and material to make their case. The seniors worked extremely hard on the project, the simulation went very well, and it appears there are some future politicians in this year's senior class! The class would like to give a BIG thank you to Sarah and Susan at City Hall for adjusting their schedules today to help make the project possible!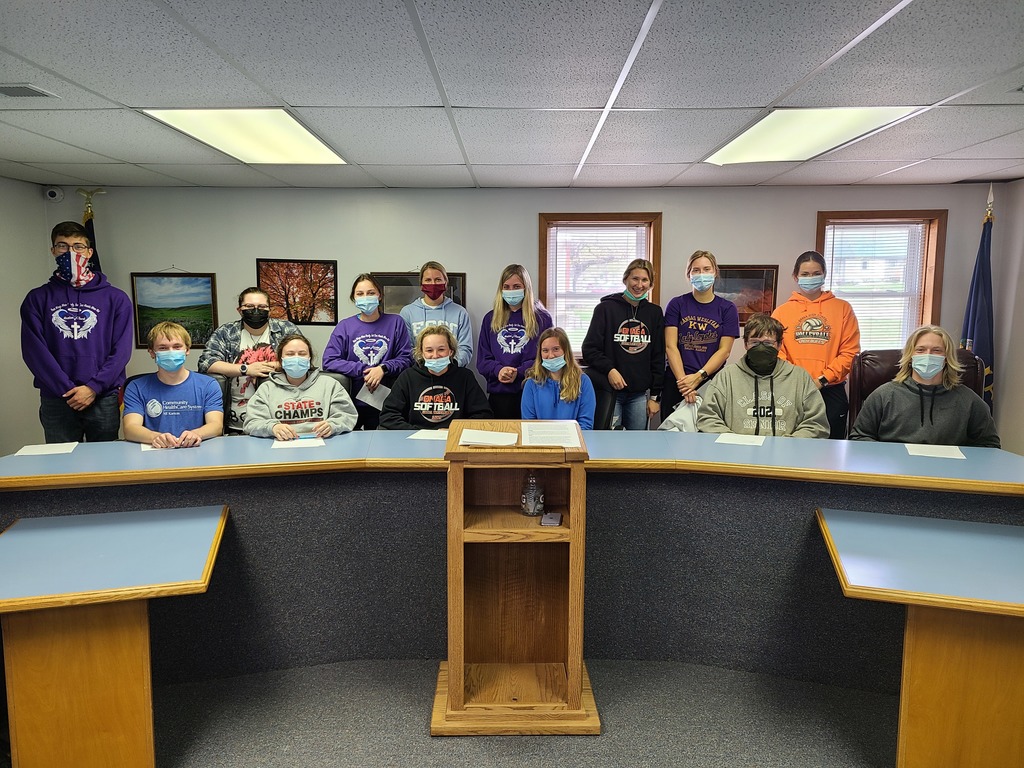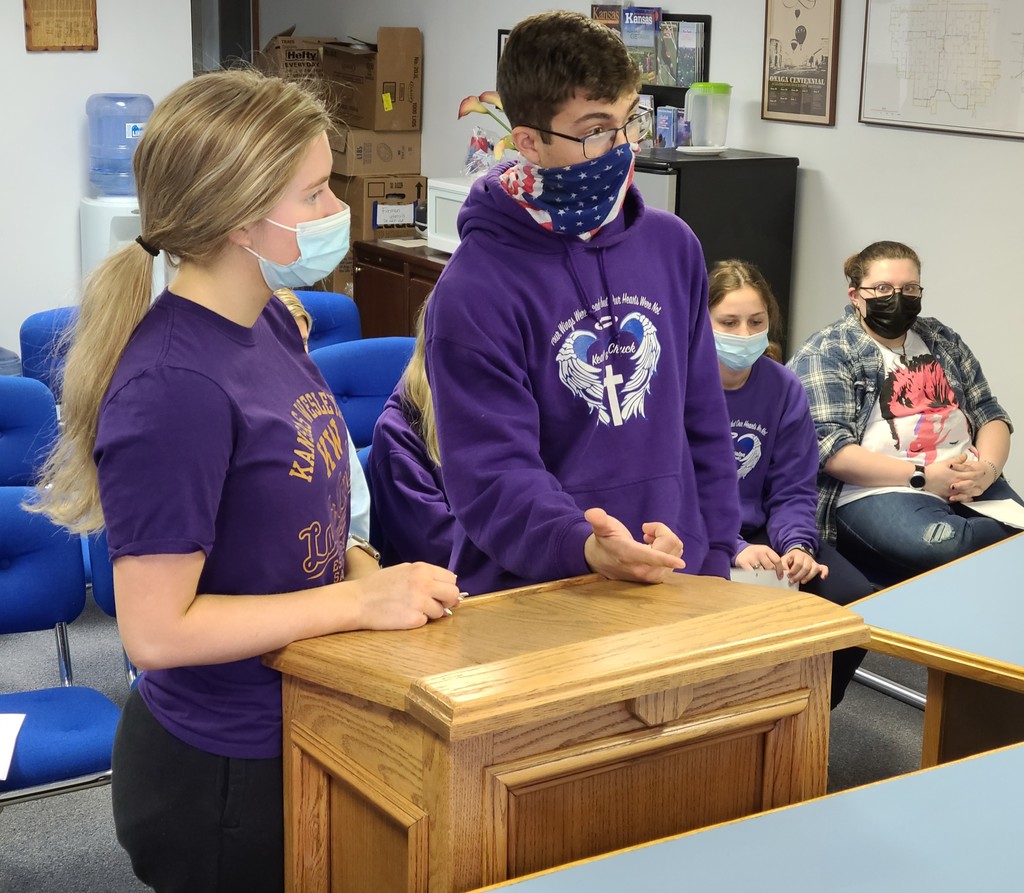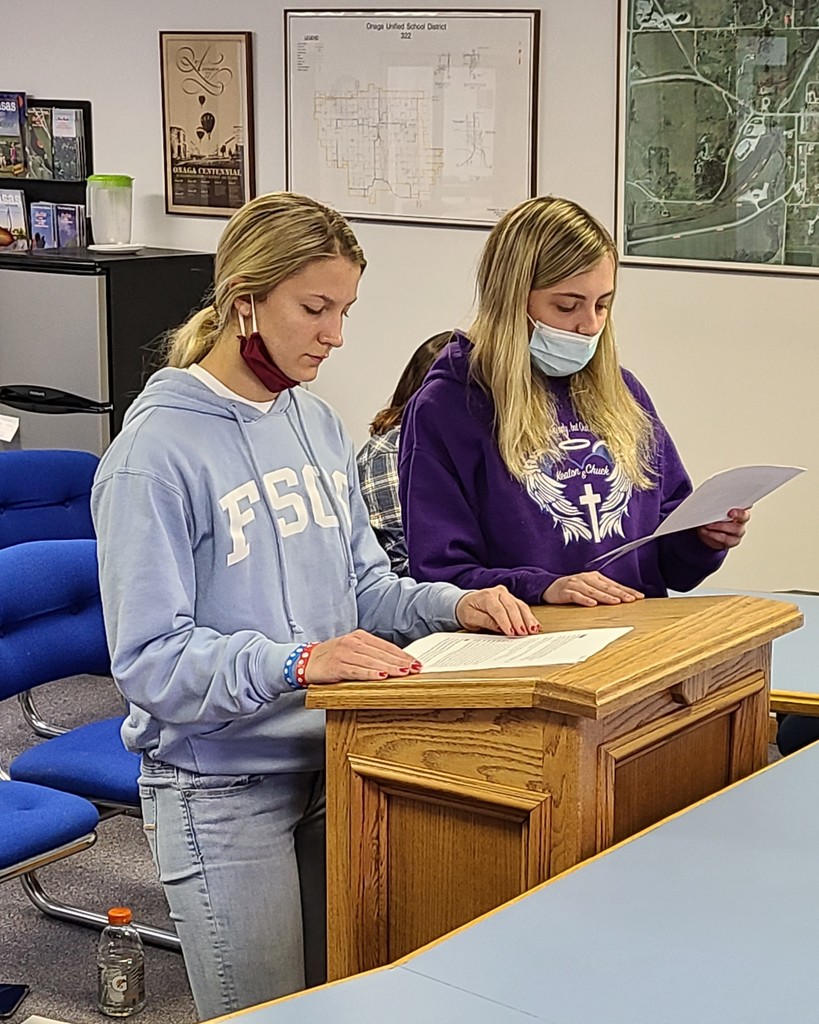 Buffalo Fun Club "pilots" Brooklyn, Preston, Charlee, and Waylon test out their newly folded Arrowhead paper airplanes during an enrichment activity. Buffalo Fun Club is an afterschool program for PK-6 students where each day (M-Th) our students have a snack, recreation time, homework time, and an enrichment activity. In creating these sophisticated airplanes our "pilots" are learning to follow directions, solve problems, and tap into their resilience when their efforts don't go as they plan. The next airplanes we will create are named the "F-15" and the "Dagger".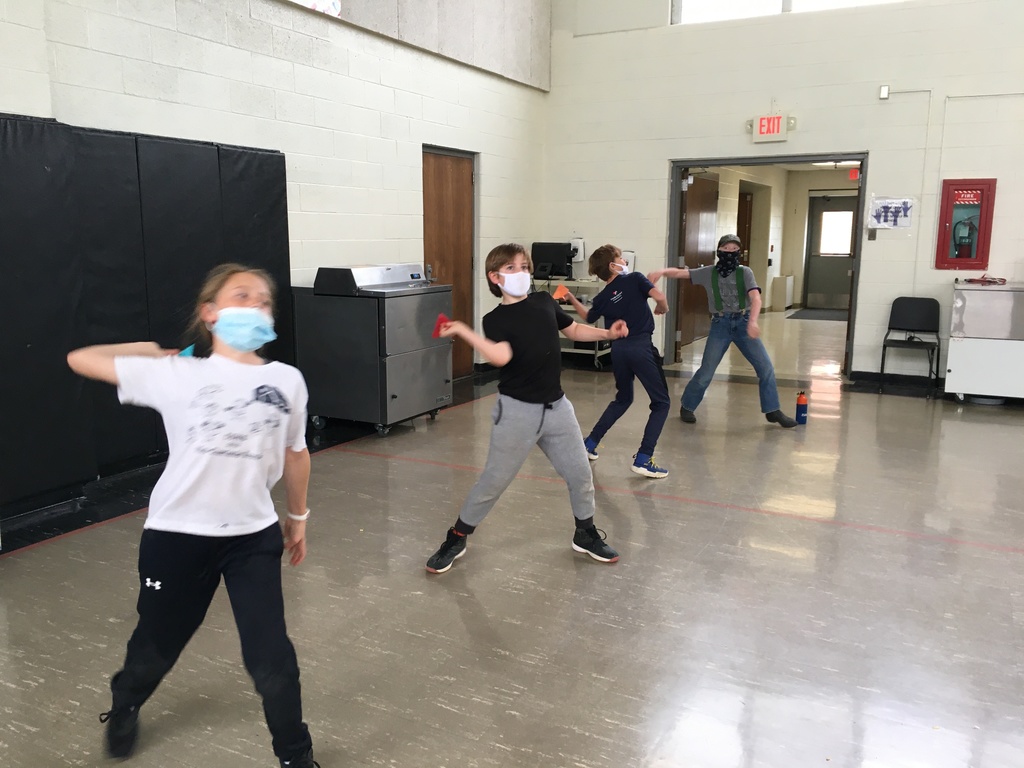 The JV baseball game against Nemaha Central that was originally scheduled for March 26th has been rescheduled for April 30th. It will be played in Seneca at 4:30pm. It will be a double header, each game being 5 innings.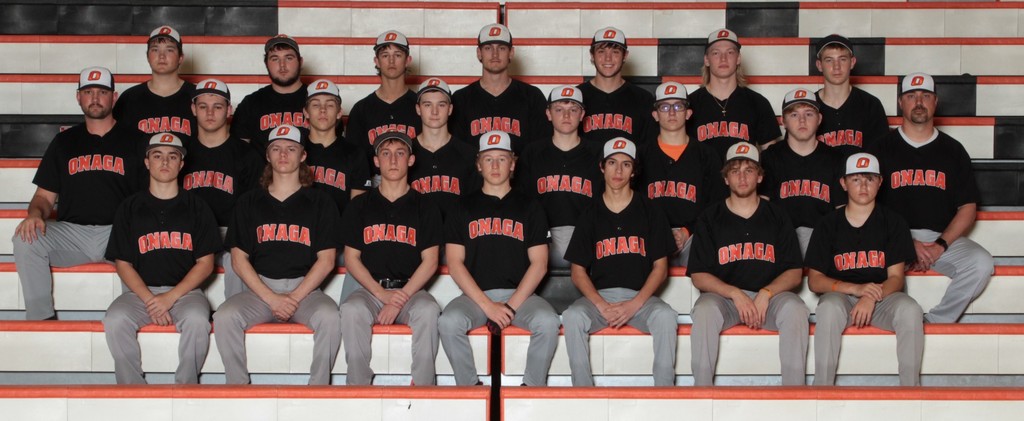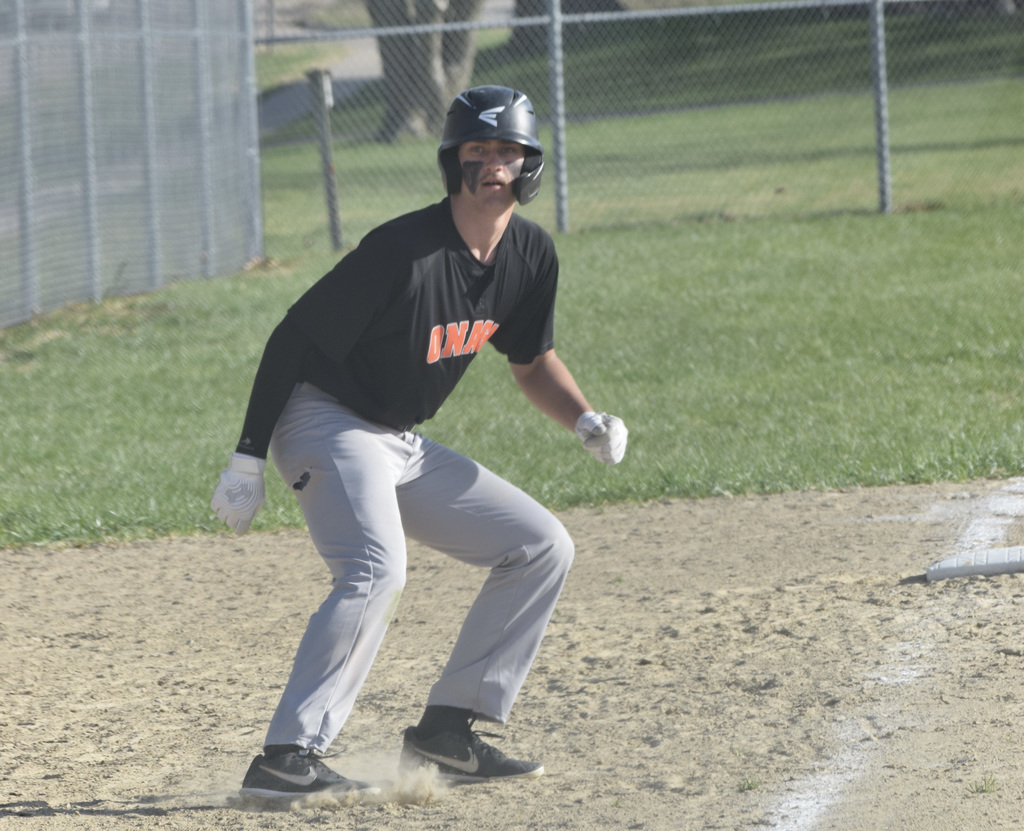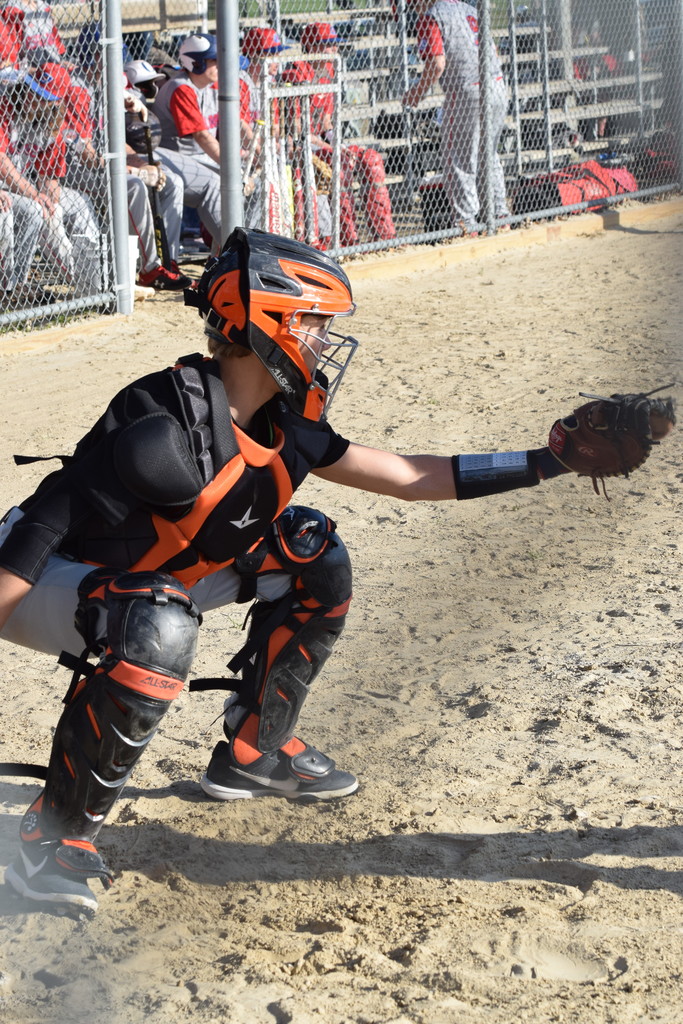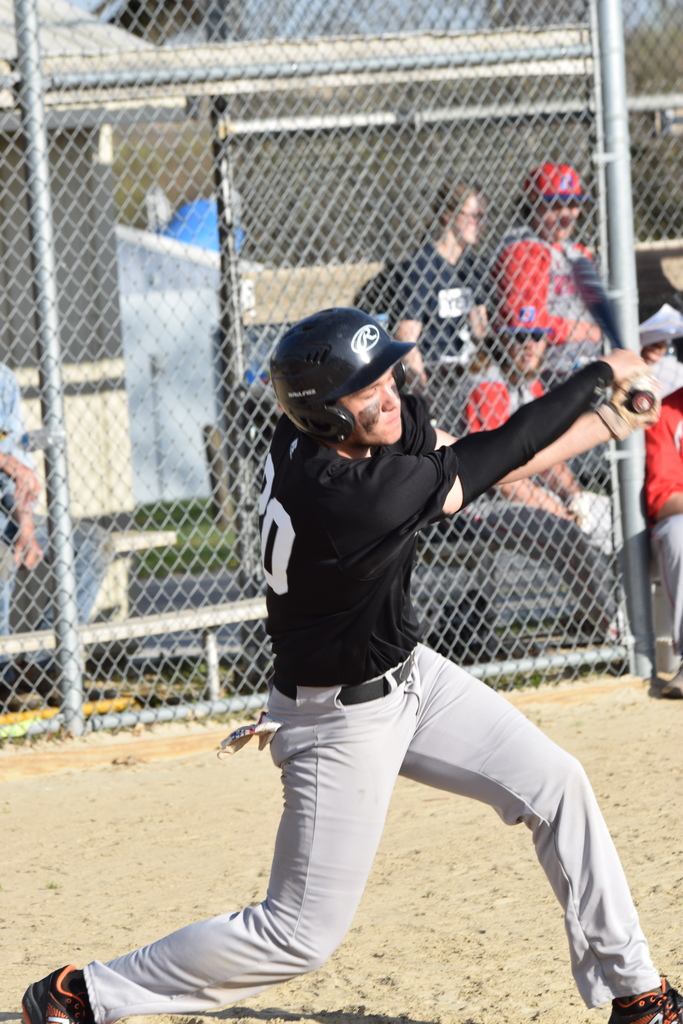 Natalie Jeanneret and Kiarra Simmons may appear to be just playing with the rubber ducks in the attached photo, but they are actually counting them to make sure they are all accounted for. The freshman class has been working on a rubber duck fundraiser this semester that has gone very well. In the other photo, Christian Henneberg, Hunter Lamond, Konnor Nider, and J.D. Rice are polishing the metal ducks that will be used as part of a thank you package for those that helped to support the First Annual Class of 2024 Duck Race. Mr. Figge designed the ducks using the CNC Laser Cutter in the Ag shop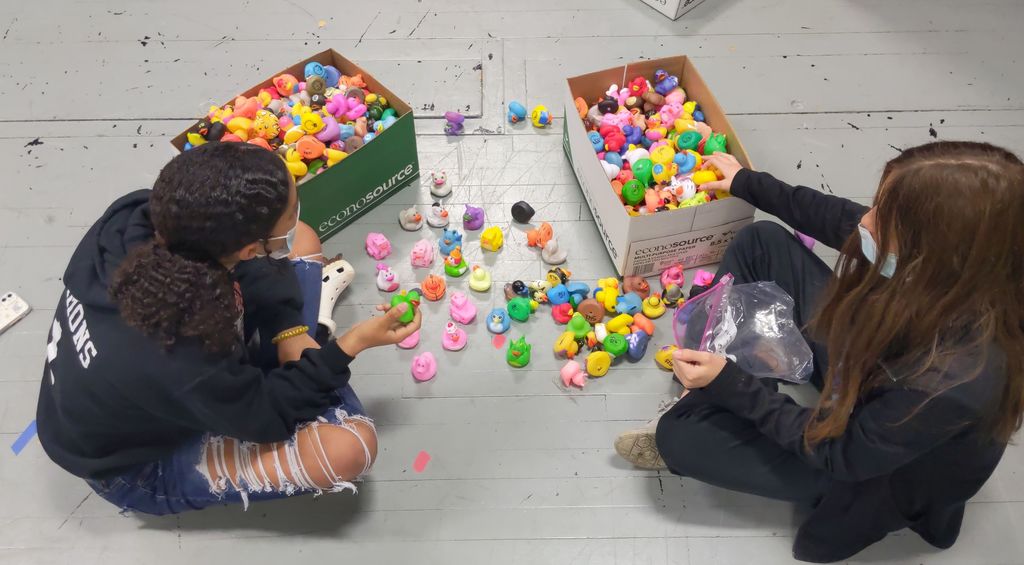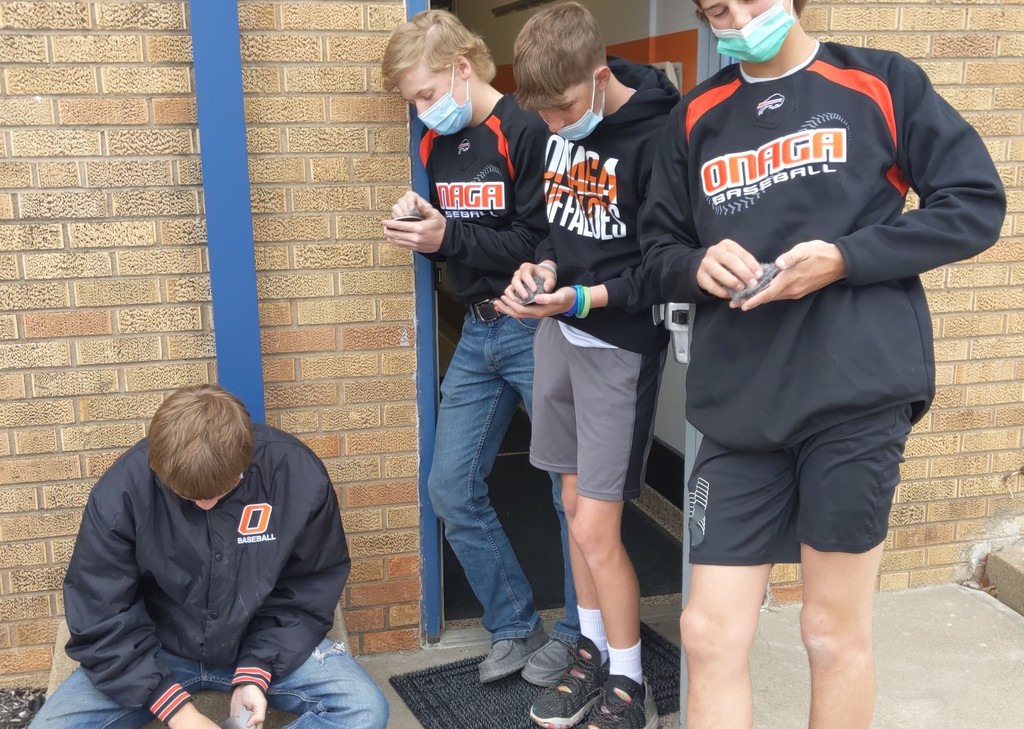 OHS Freshman Konnor Nider earned his first ever golf medal yesterday in just his second meet ever. Konnor shot a 102 and finished 8th at the Frankfort Invitational on Wednesday, which was held in Onaga. On the JV side of things, junior Wyatt Magnett earned the gold after shooting a 57. Onaga cleaned up in the JV meet as Wyatt was followed closely by junior Josh Marten (2nd), sophomore Donovan Mason (3rd), and freshmen Gavin Goodrum (5th) and Tatum Lara (7th). Congratulations to the golf team and Coach Noel!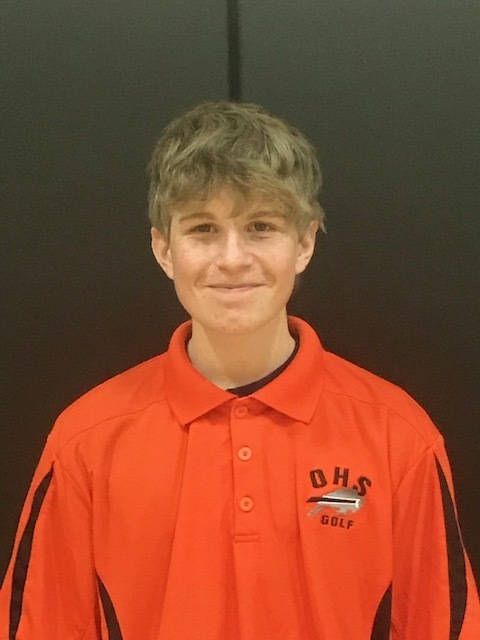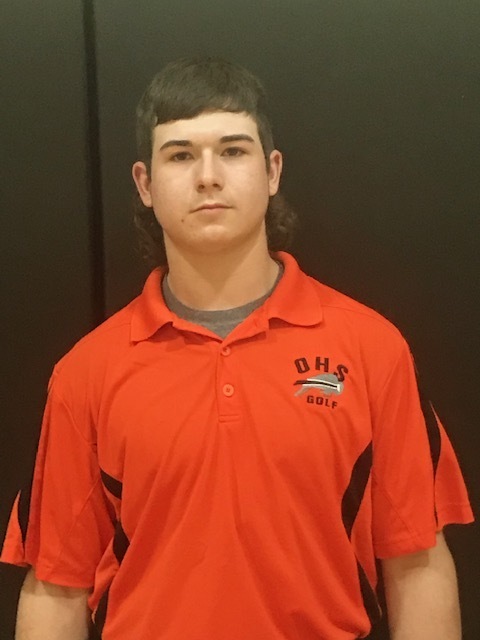 The 5th and 6th grade science classes are currently working on their science fair projects. In the photos, 5th graders Korvin VanDonge and Luke Poell are conducting an experiment using fruit to create a battery to light up a bulb. In 6th grade, Monty Meyerkorth and Abel Conger are creating a candle in a jar experiment. We can't wait to see the finished products!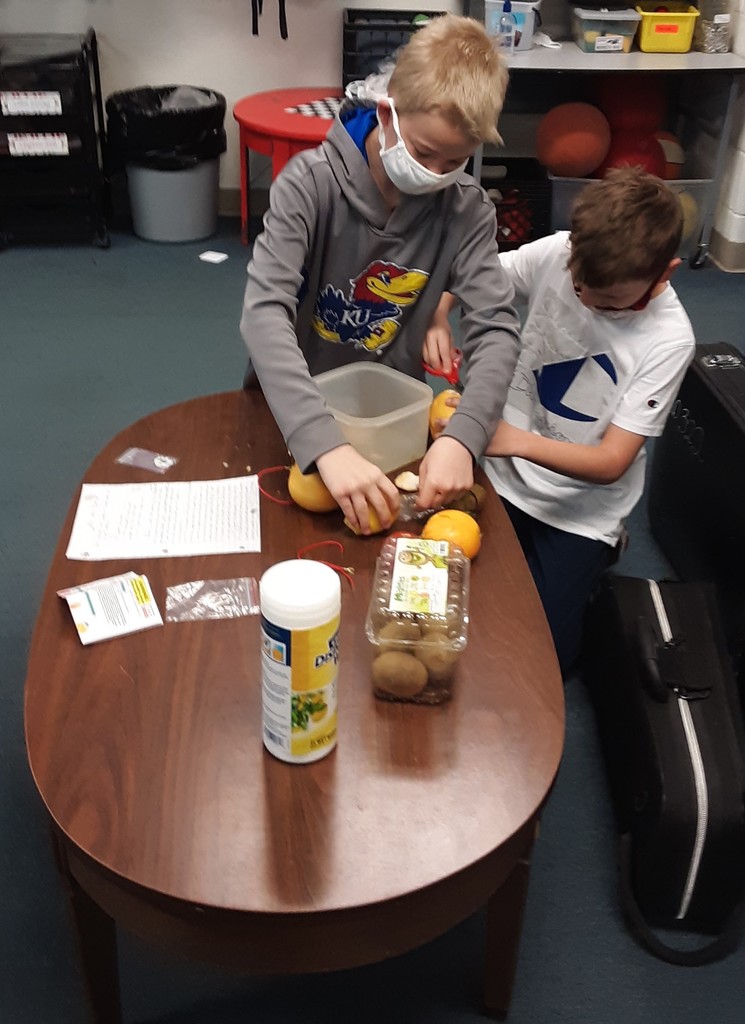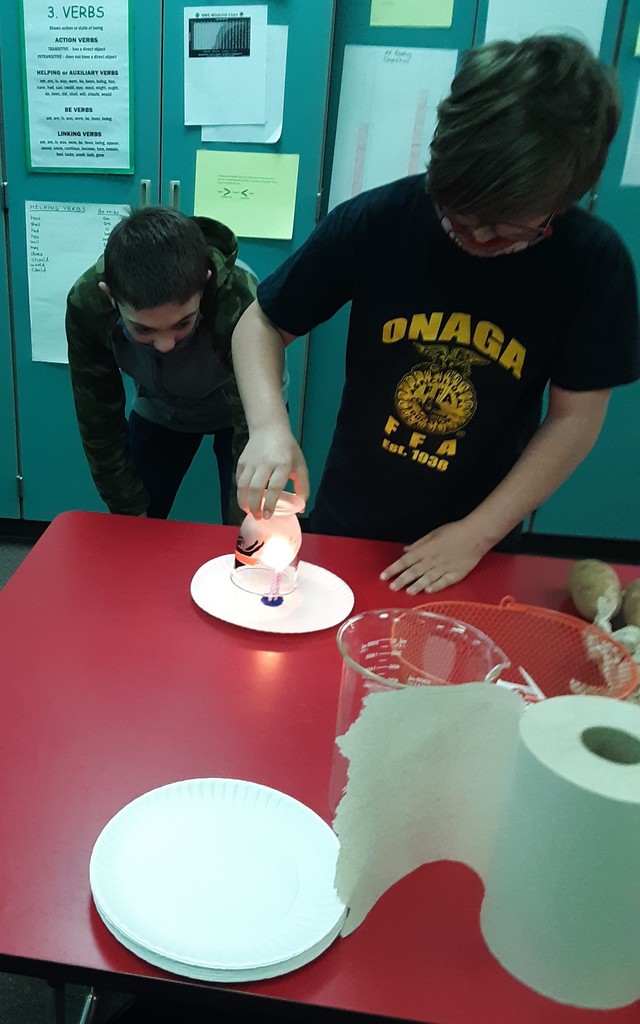 Friendly reminder that there is no school tomorrow for our students. Thank you.

Mrs. Kramer's kindergartners are learning about the ladybug lifecycle. They came to the youngsters as larva and are now pupas. They are very excited to see them become adult ladybugs! Picture left to right: Atalie Ringel, Charlotte McKinsey and Ryelyn Hager.

The high school baseball and softball teams are back at the friendly confines of Grover Eddy Field tonight as the two square off against St. Marys. Each team will be playing a double header and first pitch is set for 4:30pm. Good luck to both teams, GO BUFFALOES!!!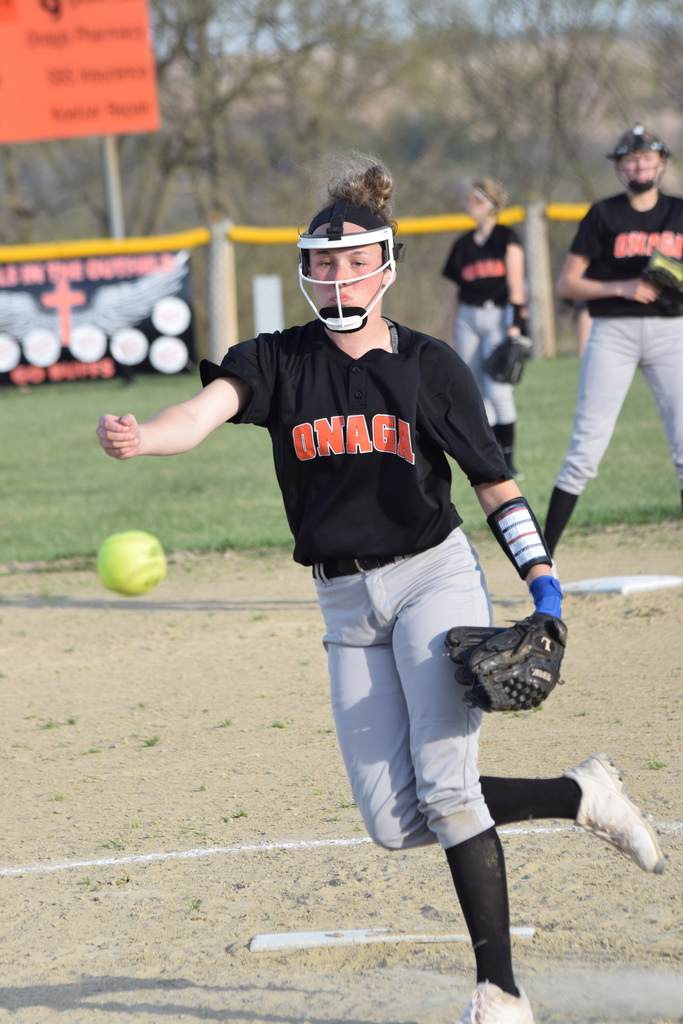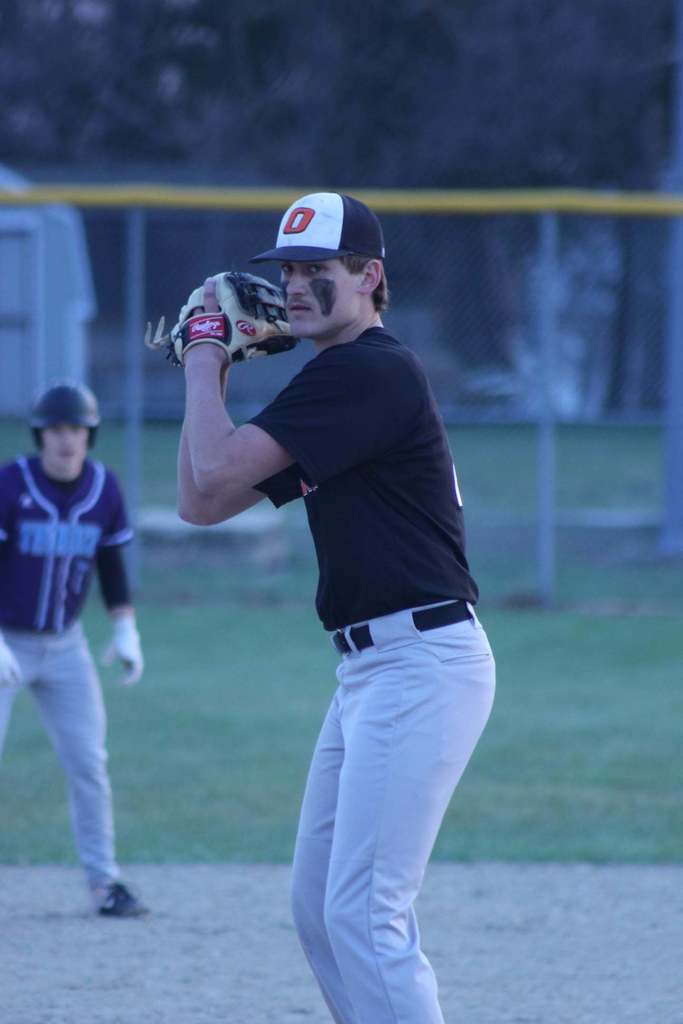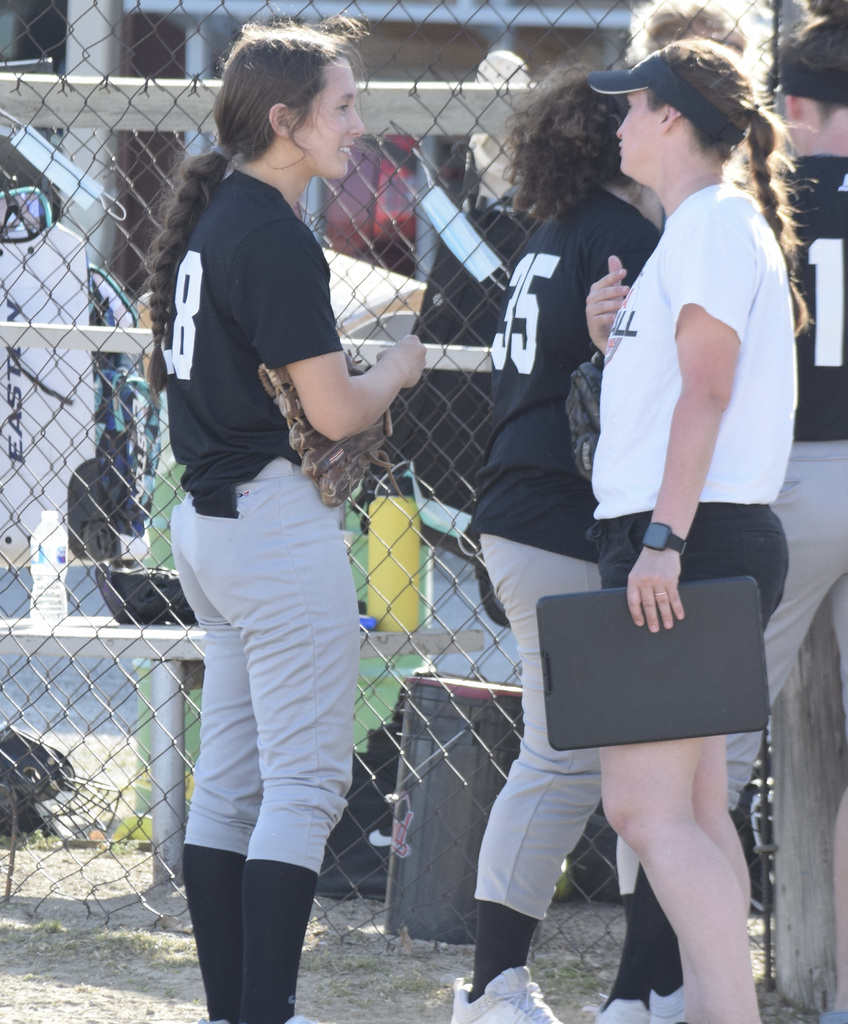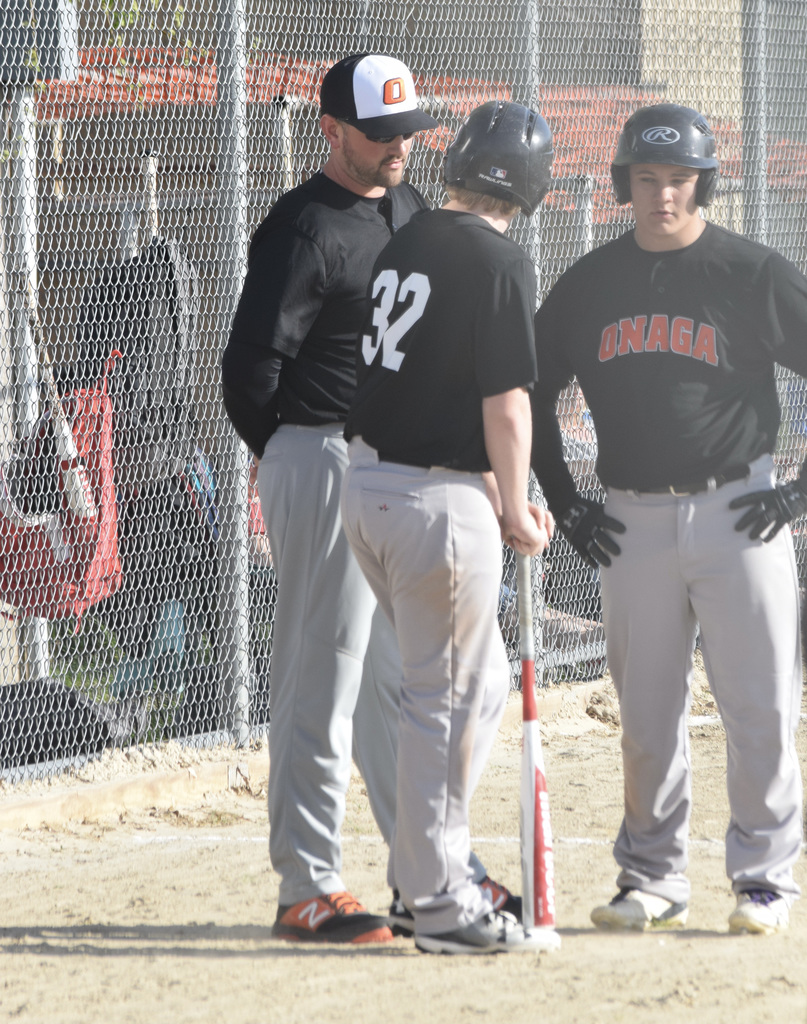 Mrs. Uhl's First Graders are growing butterflies! They began with caterpillars and are now watching the chrysalides. They are anxiously awaiting the butterflies to hatch. In the photo, Kason Wegman and Lean Krohn are observing the chrysalides.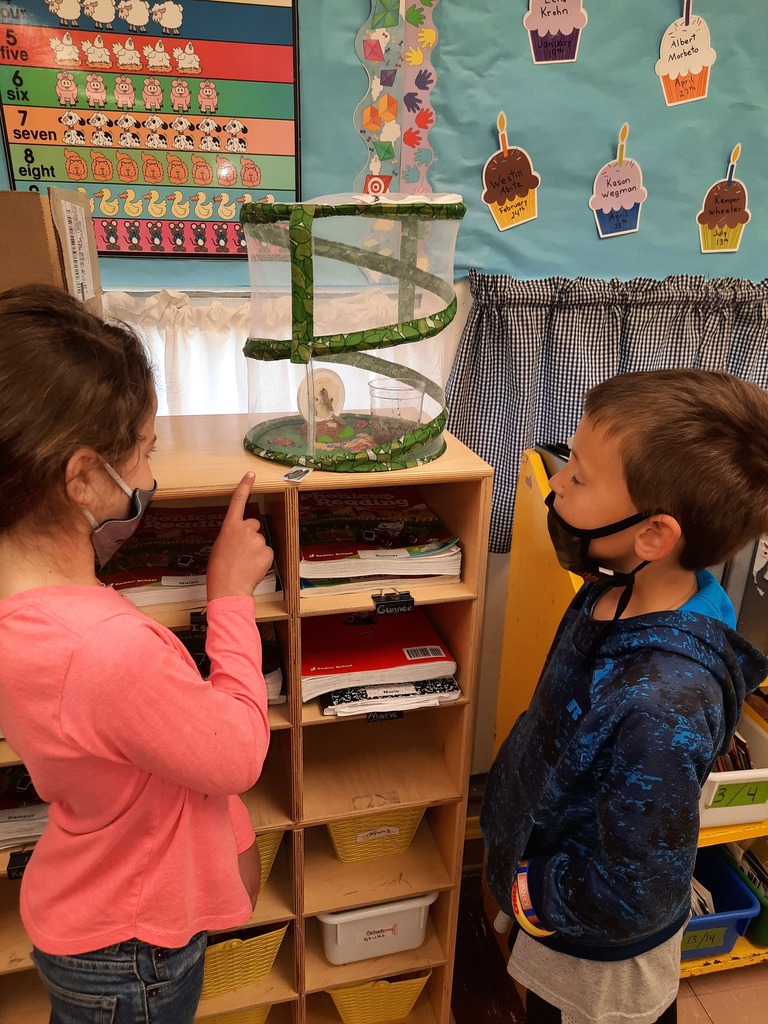 Due to the condition of the fields after the rain this week, tonight's softball games against Valley Falls and the JV baseball games against Rock Creek have been canceled. Make up dates will be announced when they are solidified. Both teams are back in action on Monday when they each host St. Marys at 4:30pm in Onaga.

Mrs. Suther's 8th grade class has been learning about constellations in Earth Science. At the conclusion, the students' project assignment was to create their own constellation. Several of them are in the photo below. Can you tell what the photo of the single constellation is representing? It was created by Elocin Moran.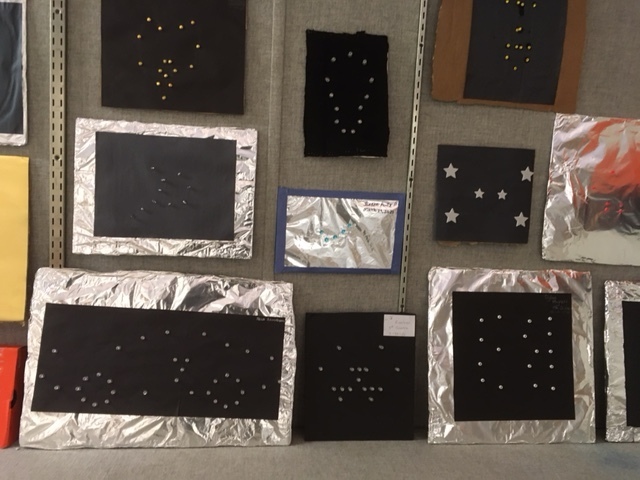 The JV golf meet that was to be held today in Onaga has been cancelled due to weather. More information will come a later date if it is able to be rescheduled.