Thanksgiving break officially begins at 3:30pm this afternoon, but before they can start thinking about turkey, the junior high basketball teams have one final game before their break. Tonight the teams play host to Axtell in their second games of the season. While it does say on the school calendar that the game is in Axtell, this mistake was realized and it was announced early in the school year that this game is in fact in Onaga, and the second game between the two teams on December 1st will take place in Axtell. Tipoff tonight is set for 6:00pm with the A-team girls in the north gym and B-team boys in the south gym. Immediately following those games, the A-team boys will play in the north gym and the B-team girls will play in the south. Finally, capping the night off will be two quarters of C-team boys in the north gym. Good luck to all of our student-athletes tonight, GO BUFFALOES!!!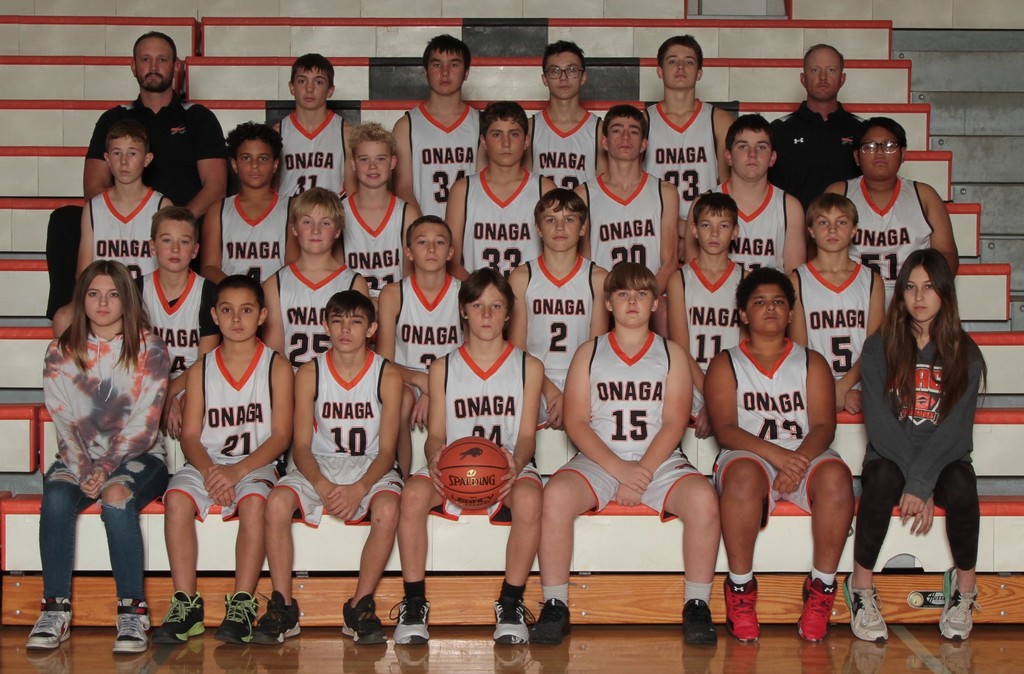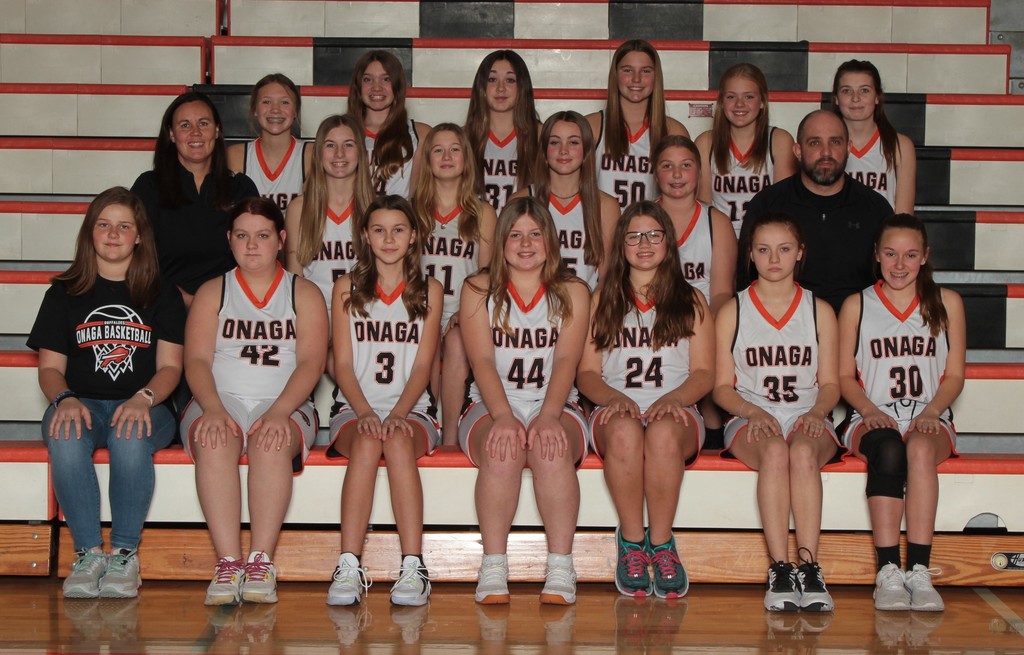 The junior high wrestling season came to a close on Saturday when the team went to Rossville for the final tournament of the season. The junior Buffalo grapplers capped off an already successful season with another great performance, winning 80% of their matches on the day, the highest win percentage of any school in the 15-team field. Jesse Miller and Monty Meyerkorth each went undefeated on the day, taking home 1st place. Xavier Berges, Rhistyn Jackson, and Cody Pennington all lost one match a piece to take home 2nd place in the event. It was a season full of wins for the junior high team will multiple top finishes in tournaments, and a combined record for the wrestlers of 70 wins and 27 losses, a win percentage of over 72%. To check out how each individual wrestler did this season, follow the link below to the team's page on the school website. Congratulations to the entire team on a great season, GO BUFFALOES!!!
https://www.usd322.org/page/jhwrestling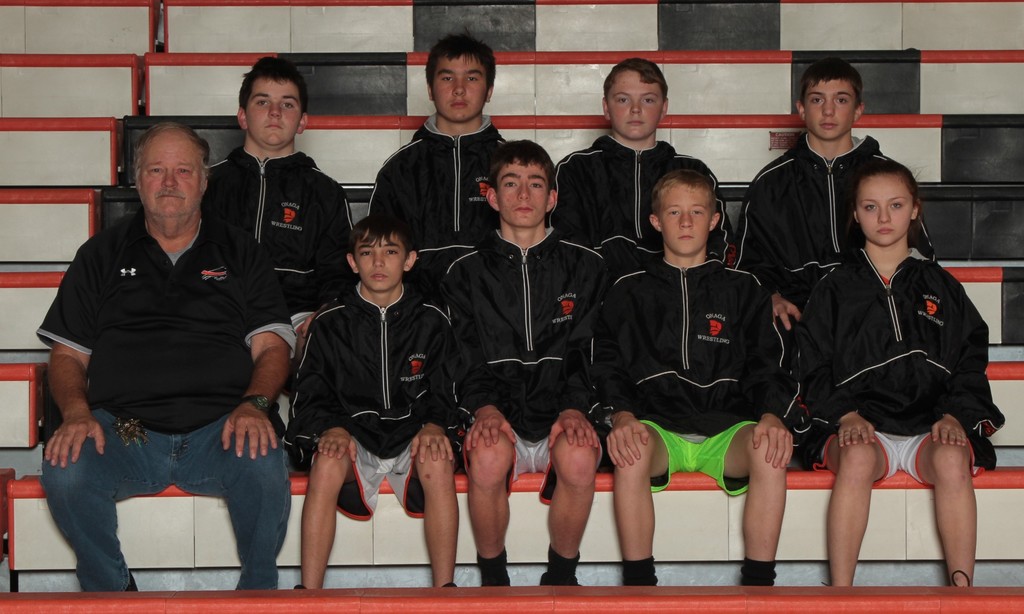 Congratulations to Jeramia Dorsey, Rayce Fisher, Zac Fisher, Colby Fordham, and Landon Koelling! The Twin Valley League announced its selections for the All-League football teams this morning and these five Buffaloes were on them. Dorsey, Rayce, and Fordham were all named to the 1st Team. Fordham was named to the offense as an offensive lineman. The senior finished this year as a three-year starter on the the line for Onaga. Rayce and Dorsey were named to the defensive team as a defensive lineman and linebacker, respectively. Rayce was the team leader this season in sacks and tackles for loss, while Dorsey finished as the team's leading tackler. This was Dorsey and Fordham's first ever All-League designation of any kind, while Rayce was a 2nd Team All-League offensive lineman in 2021. Zac and Koelling were named to the league's 2nd Team. It is the first All-League designation for Koelling, a junior who finished as one of the top tacklers for the Buffaloes in 2022. Zac would have undoubtedly been a 1st team selection had he not been injured in the first quarter of Onaga's second game. The senior was named 2nd Team All-League in 2019 as a freshman, again in 2020 as a sophomore, and was 1st Team All-League as a junior in 2021. This season the quarterback set the school's single-game rushing record for a quarterback in his first ever 11-man game. The league's coaches obviously recognized Zac's abilities as they named him 2nd Team All-League this season, despite playing in less than five total quarters.

Here are this week's PE award winners! These students had an outstanding week showing good teamwork, sportsmanship, participation and hustle! Kindergarten-Kaiden Matson 1st grade-Zoey Starns 2nd grade-Brinley Bean 3rd grade-Khalli Barth 4th grade-Grayson Kaberline 5th grade-Tatum Utley 6th grade-Nevaeh Beatty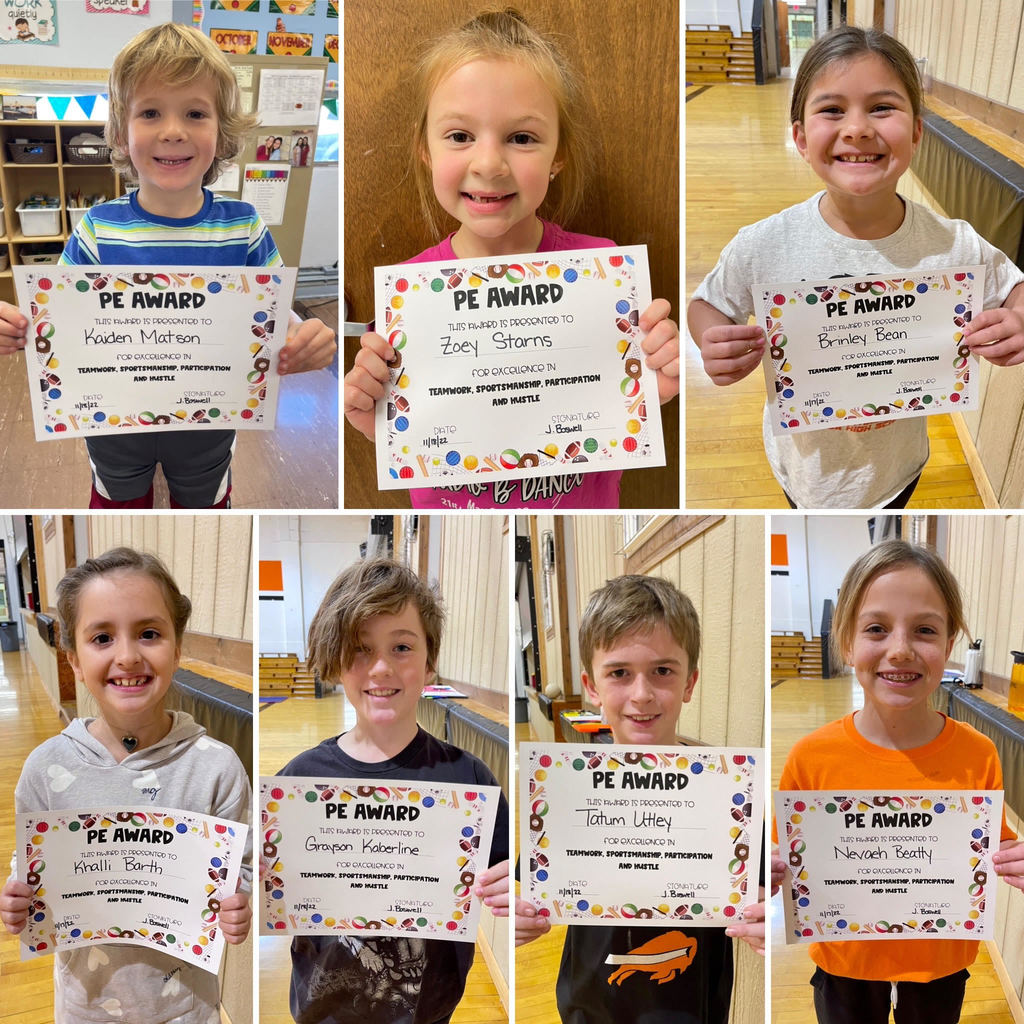 Junior high open gym begins tonight. The north gym will be open for all 6-8 graders from 5:30pm to 7:00pm. We hope to see you all there!

The junior high basketball seasons are set to kickoff as the Buffaloes hit the court tonight for the first time this season. Onaga will be hosting Sts. Peter & Paul in a league battle to open the year with games kicking off at 6:00pm. Starting the night will be the A-team girls in the north gym and the B-team boys in the south gym. The boys will only be playing two quarters tonight, which will immediately be followed by two quarters of C-team girls. After the first round of games is complete, the A-team boys will play in the north gym and the B-team girls will play in the south. If you aren't able to make it to the games, you can catch all of the A-team action on the NFHS Network, a link for which can be found at the top of the district website's homepage. To check out rosters, look at the schedules, or to keep up on results throughout the season, head over to each of the teams' pages on the district website, links for which can be found below. Good luck tonight to both junior high basketball teams, GO BUFFALOES!!! JH Boys Basketball
https://www.usd322.org/page/boys-basketball-jr-high
JH Girls Basketball
https://www.usd322.org/page/girls-basketball-jr-high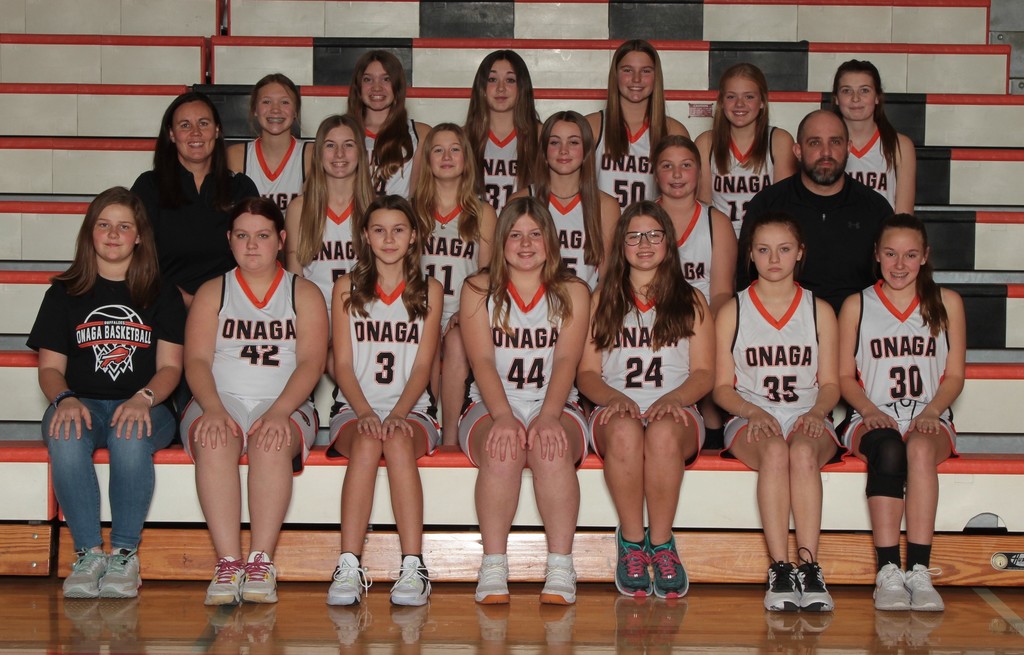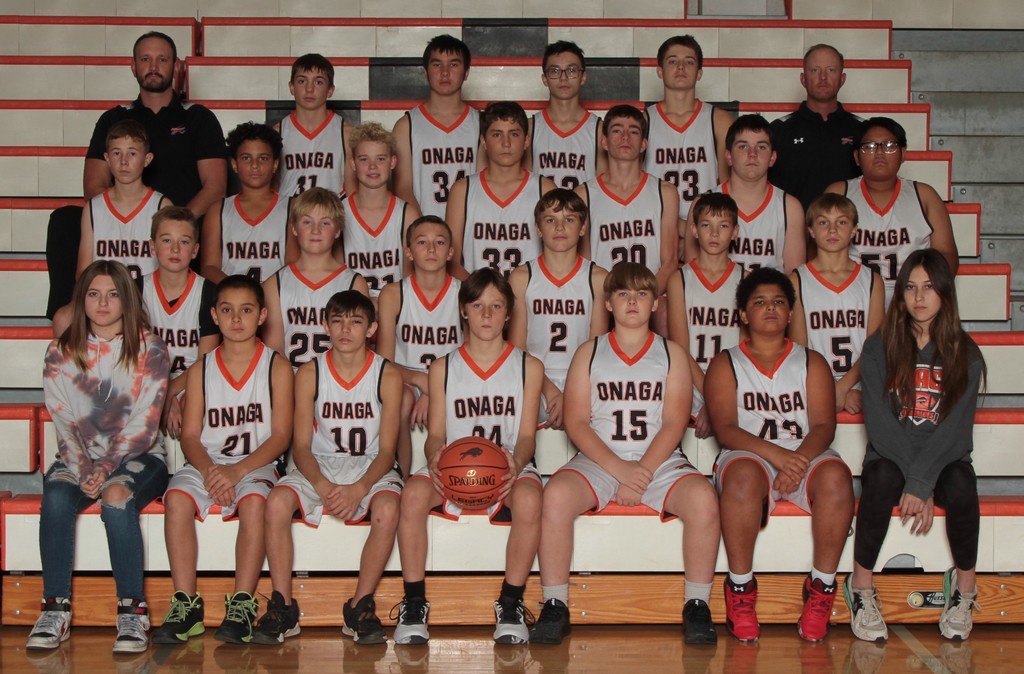 This week's StuCo Staff Spotlight is on Jeff Mapes. Jeff is our school's Maintenance Supervisor. He has been working in Onaga for 5 years. Thank you, Jeff, for all you do for us!!! Favorite color: Pink Favorite flower: Rose Favorite sweet snack: Strawberry Ice Cream Favorite salty snack: Too Many Favorite Place to Shop: Any Place Reasonable Favorite Classroom Supplies: Favorite Movie: It's a Mad, Mad, Mad, Mad World Favorite book: Dragon in the Gap Favorite movie: Favorite team: Birmingham Stallions Favorite fast-food restaurant: Any Favorite sit-down restaurant: Pizza Fiorney's in Baumholder Germany Favorite animal: The One on the Muppets! Favorite quote: "We all have good and bad in our hearts. You choose which one you follow." Nemesis Favorite Hobby: Woodworking How do you wind down at the end of the day: A deep breath and slowly let it out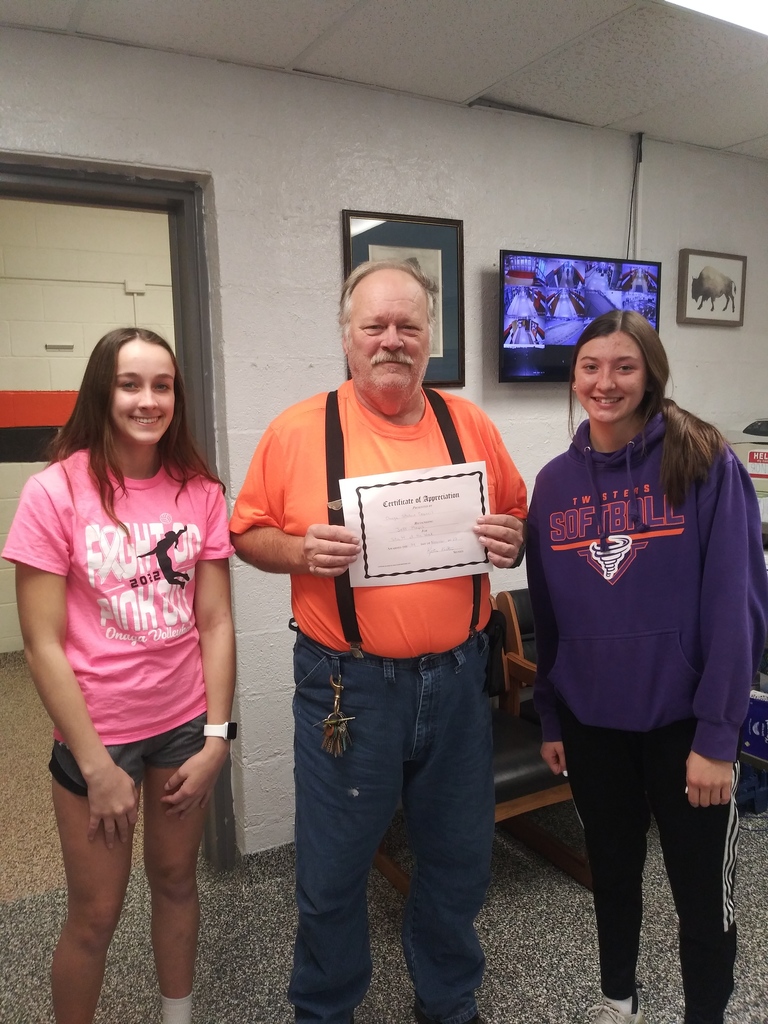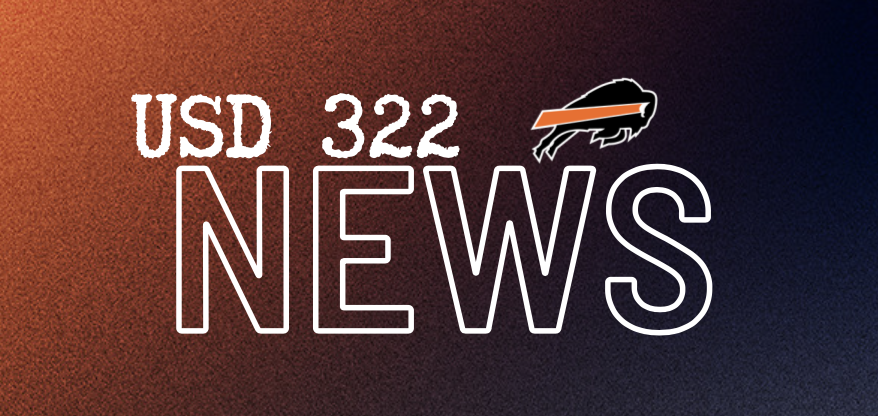 Here are this week's PE award winners! These students had an outstanding week showing good teamwork, sportsmanship, participation and hustle! Kindergarten - Bridgette van Goosewillegen 1st grade - Allie Kolterman 2nd grade - Colton Blaske 3rd grade - Aliya Simmons 4th grade - Cyrus Jones 5th grade - Justin Wrosch 6th grade - Zane Barnes

Next month, Onaga High School senior Eva Krohn will be organizing the annual blood drive at the school. The dates for this semester's drive and next semester's have been set for December 16th and April 26th, respectively. The one taking place next month will run from 11:00am to 5:00pm in the commons area and both students and those in the community are invited to participate. Those under the age of 16 that wish to donate will need a parent's signature to do so. To help Eva reach her goal and to donate to an always-needed cause, please follow the link below and schedule your donation time today!
https://www.redcrossblood.org/give.html/drive-results?zipSponsor=OnagaHS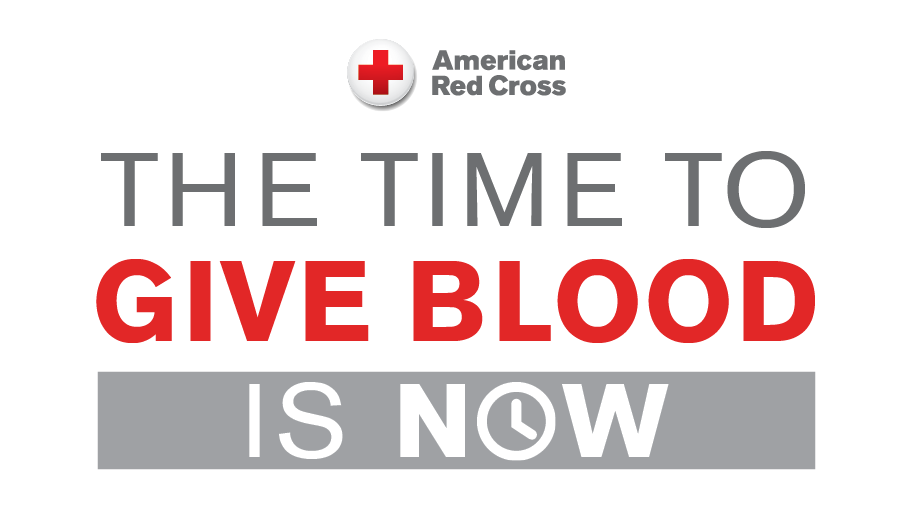 Last week some of the grade school P.E. classes worked on team building activities. Team building helps strengthen bonds between students while incorporating fun and exciting activities into PE. Encouraging students to work together during lessons promotes creativity, builds trust, and teaches them about conflict resolution. Lifelong skills are learned from doing team building games carries over into other classes as well. In grade school P.E., they have a conflict corner. This is a classroom management strategy that helps resolve student conflicts, also empowering students to figure out ways to solve their own problems without the help of a teacher. The way the conflict corner works is that at any time a student has a problem with someone, maybe they saw them cheating, or they saw someone break the rules, etc.. they know that before they come and tell a teacher about it they must first ask that person to go to the conflict corner to work out the problem together. If someone is asked to go to the conflict corner they are required to go, that is part of good sportsmanship. Ultimately, this teaches kids a valuable skill and helps them develop some personal responsibility and take ownership.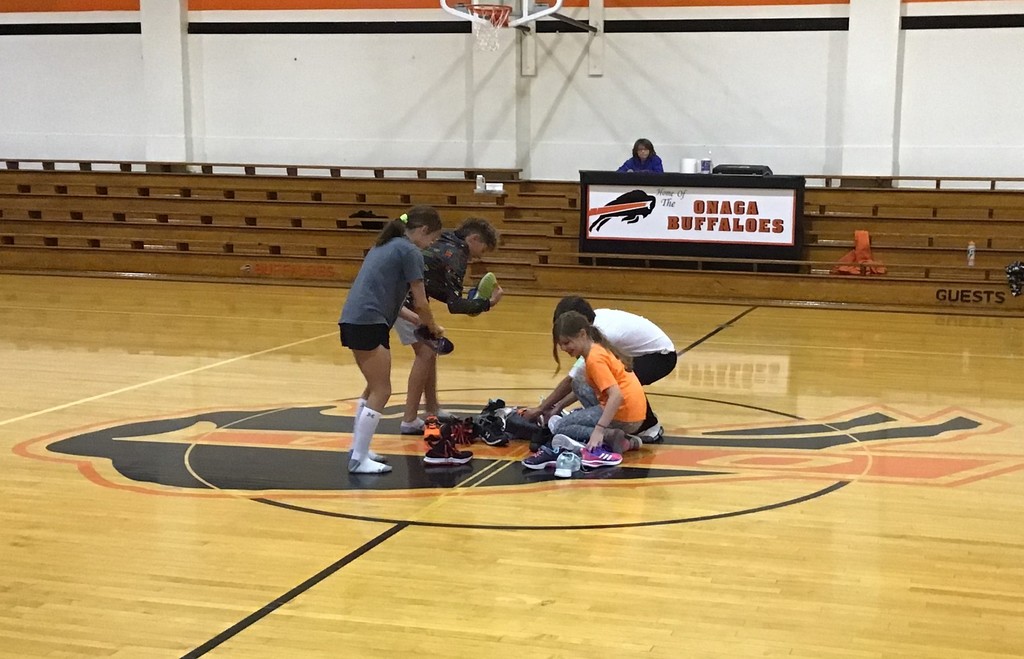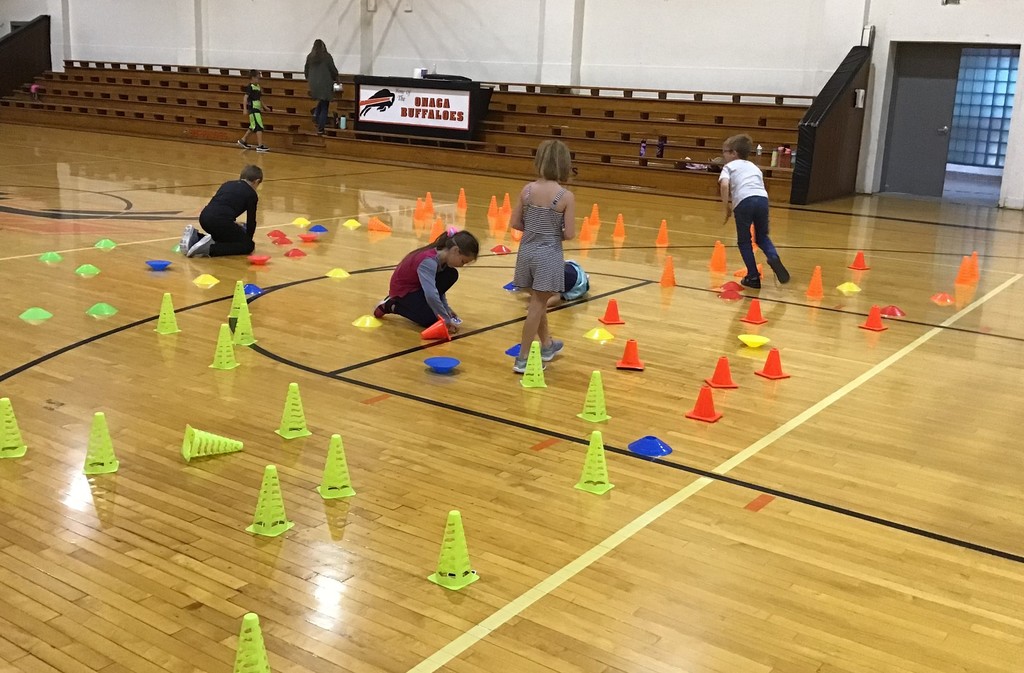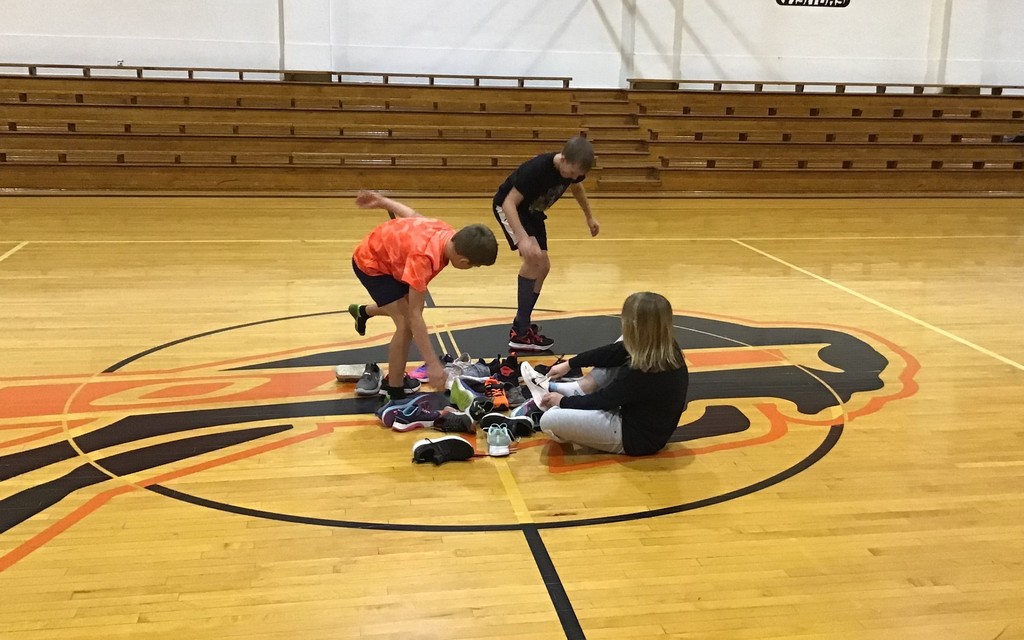 Congratulations to the JV scholar's bowl team! In their first meet of the season, the group of underclassmen went to Frankfort and took 2nd place in the 16-team field, nearly pulling off the championship after losing by one question in the final match. The JV team is on the road again tonight with a meet at Nemaha Central. Keep up the great work, GO BUFFALOES!!! Pictured (L to R): Rebecca Peters, Chloe Howard, Rebecca Leonard, Lillie Weiser, Wyatt Boggs, Brayden Poell. For a complete look at the results of the team throughout their season, head over to the scholar's bowl page on the district website, a link for which can be found below.
https://www.usd322.org/page/scholars-bowl

Mrs. Thomas's 7th grade science students have been dissecting owl pellets and learning about energy pathways. And with it being Halloween, playing with bones was the perfect activity!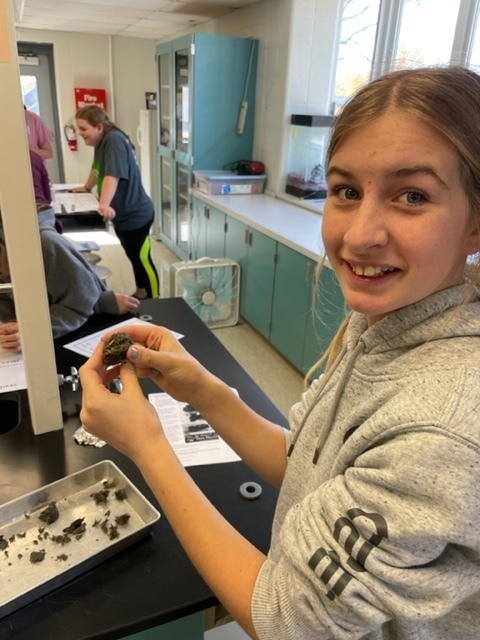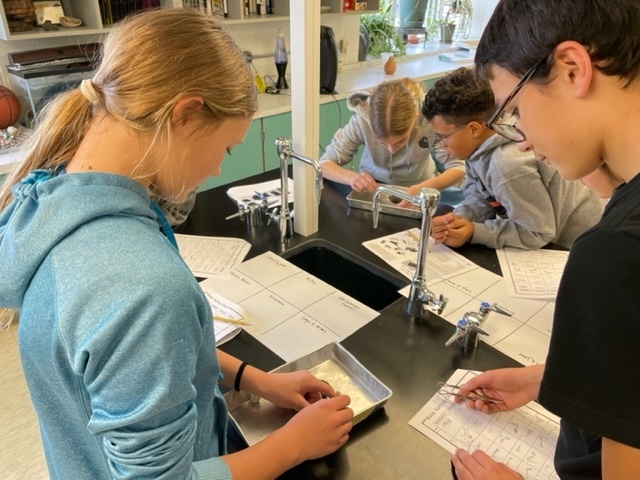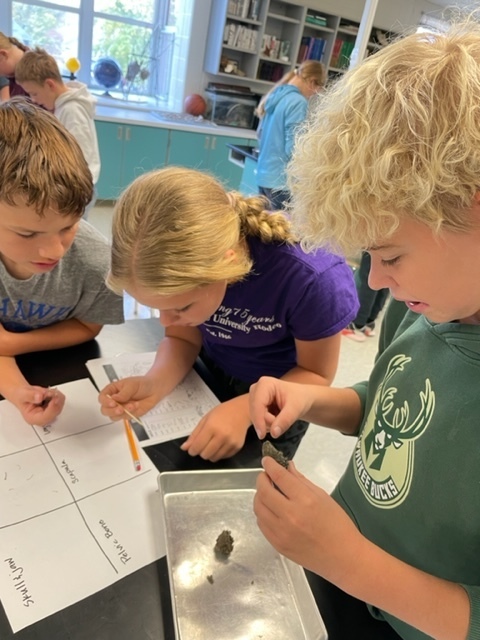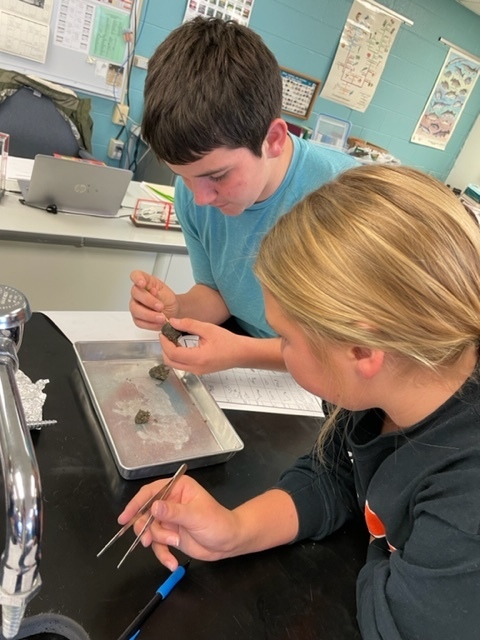 USD 322 is committed to improving the culture and climate of our schools, and supporting our students in every way possible. One way we are addressing this is by looking at student strengths, and areas of concern for social, emotional, and behavioral well-being. To do this, we need your child to participate in the universal screening SAEBRS survey to identify student needs, provide prevention and/or positive supports and intervention. The survey will be administered again this year in the Fall (November) and Spring (April) to help staff support our students. Students will only be able to participate in the survey, which is used to guide the beneficial school-based services for students, by a parent completing and returning an opt-in form. You may do so by completing and returning the form linked below, or you can complete it online, by November 9th, 2022. An example of what type of questions are asked of students can be found below as well. Thank you for helping us help our students. Please email Juley Kolterman at
koltermanju@usd322.org
if you have any questions. Printable Version
https://5il.co/1k9yi
Online Version
https://docs.google.com/forms/d/1P2YpEJnXKMHTd5FFVW8kjP32QVHrhfosSz8b_RL4U50/viewform?edit_requested=true
Example Survey
https://cdn5-ss5.sharpschool.com/UserFiles/Servers/Server_3042785/File/departments/administration/curriculum_instruction/SAEBRS_MySAEBRS_Screening_Tool.pdf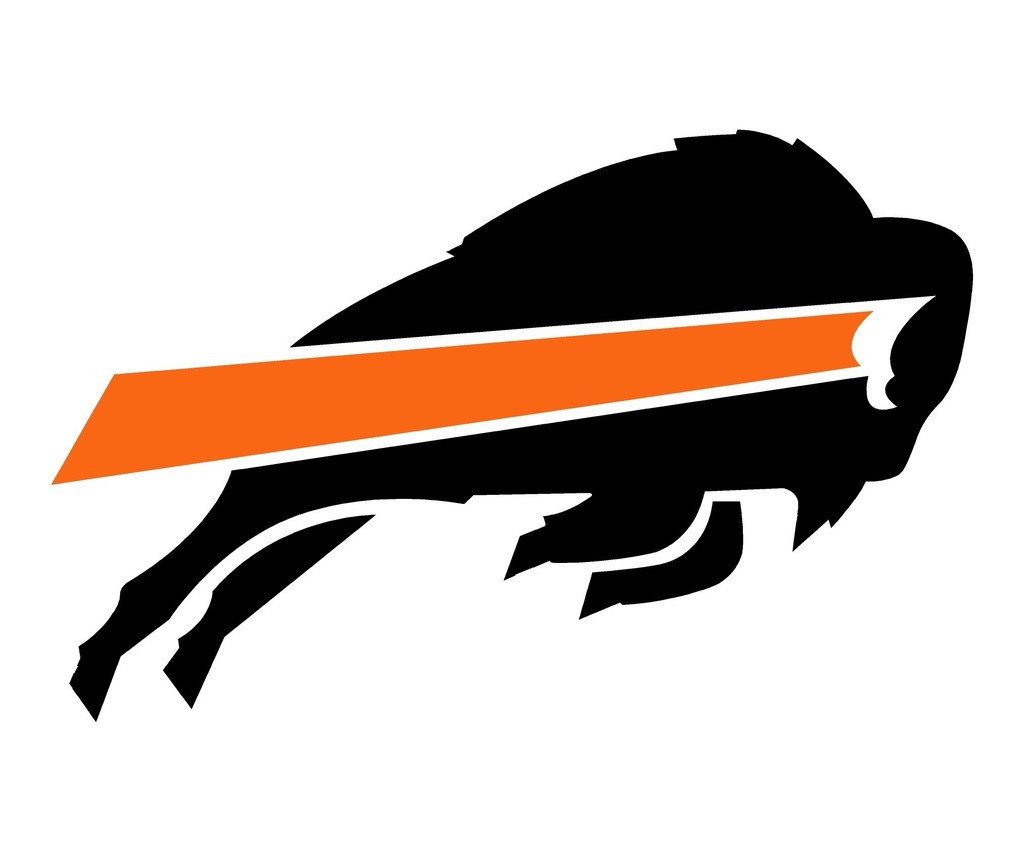 Just a reminder, if you plan to join your child for the school's annual Thanksgiving meal this Wednesday, please make sure to return the slip of paper sent home with your child, along with $5 by Monday. Attached are the times classes will be eating. Please note that while it says the paper needed to be returned by last Friday, the deadline has been extended to Monday. Come join us on Monday for an excellent meal put on by our amazing kitchen staff!

KAY Club members collected a total of $709.79 at this year's Trick or Treat collection the evening of October 20th. This year's beneficiary is Heifer International, an organization that, among other things, seeks to rectify world hunger by allowing donors to purchase livestock as a way to address the issue in a more sustainable way. Job well done to the KAY Club on another successful year of helping out a great cause!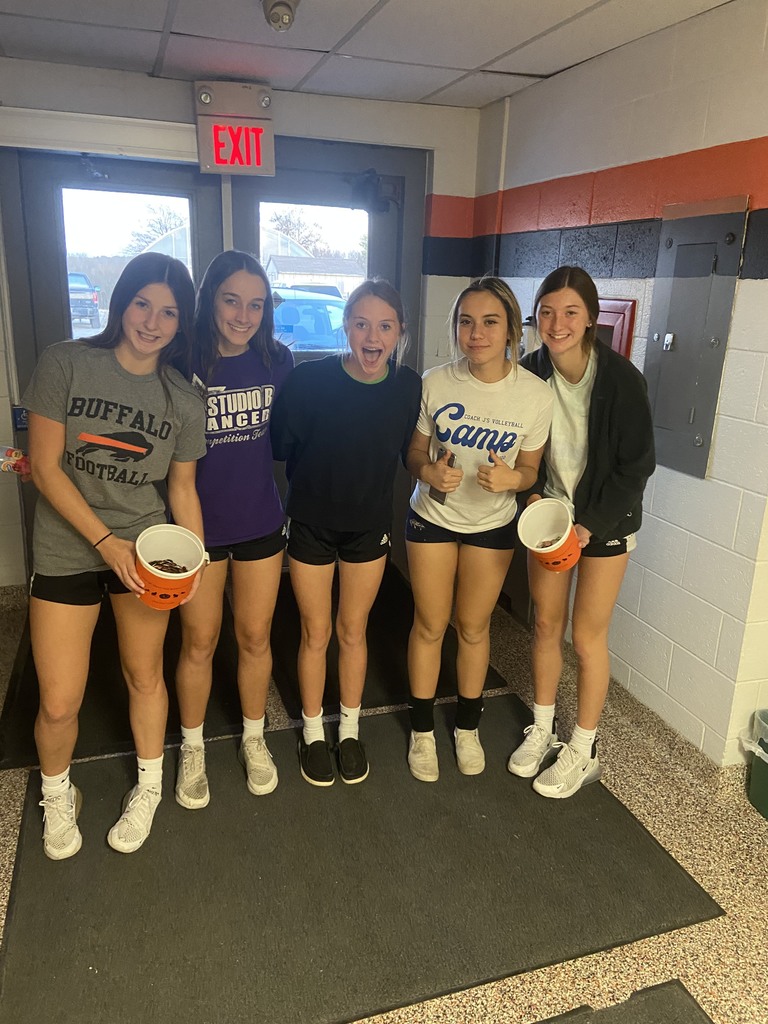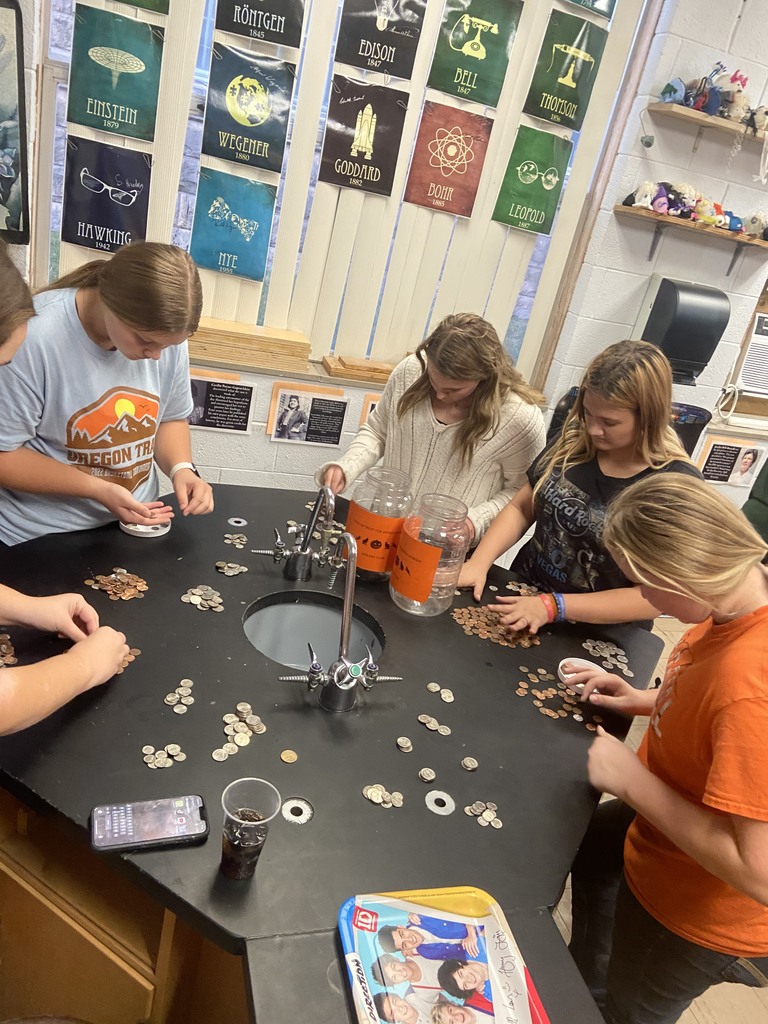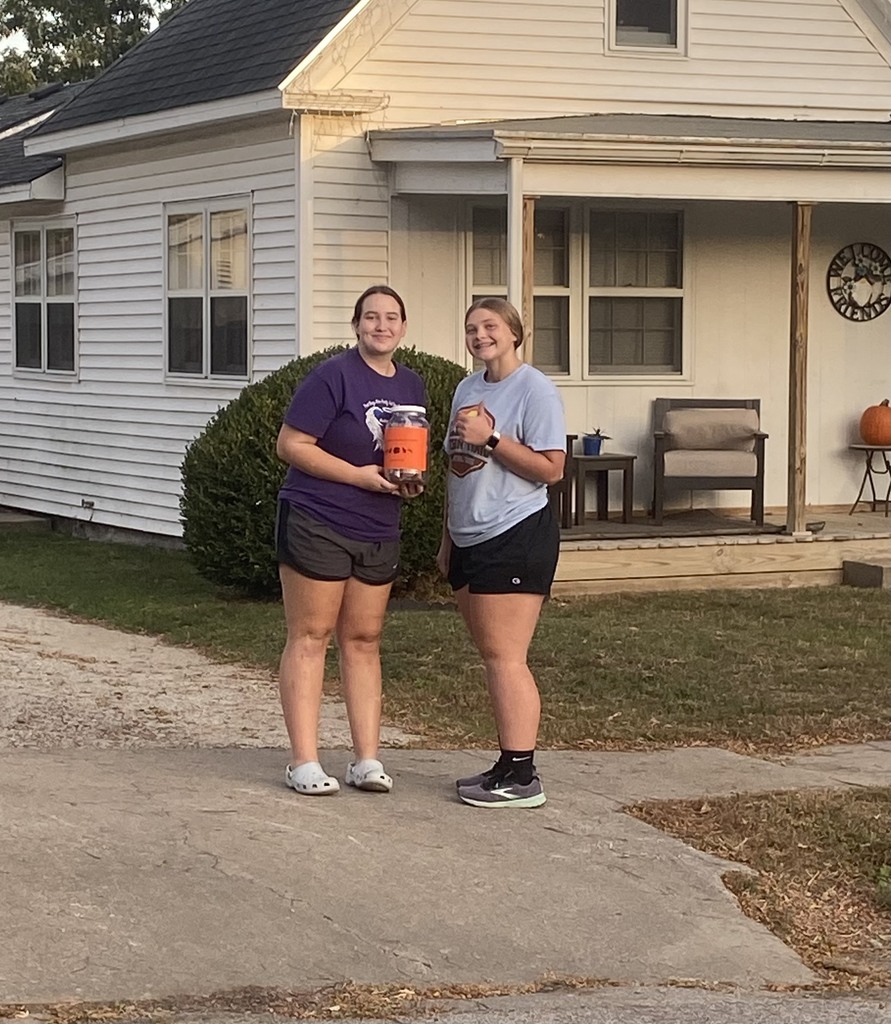 Just a reminder that today is the last day to order Onaga basketball gear! There's an assortment of basketball specific and generic Onaga t-shirts, long sleeves, hoodies, pullovers, shorts, joggers, even basketball shoes and socks. The store will close at midnight tonight, so if you are needing to add to your Onaga wardrobe follow the link below. GO BUFFALOES!!!
https://bsnteamsports.com/shop/Pm7s9NXGYv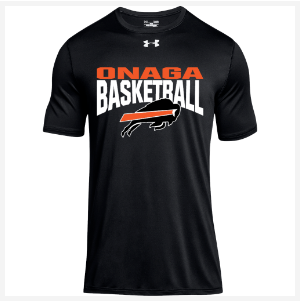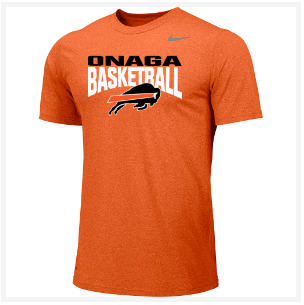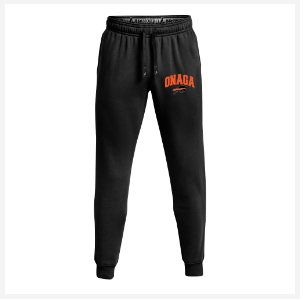 Ms. (Hannah) Kolterman's 5th grade and Mrs. (Bethany) Kolterman's 1st grade classes have teamed up for some reading time. The benefits of having "Book Buddies" is that it gives the older students a feeling of purpose and pride in their day. For the younger students, it provides them with an opportunity to form a relationship with an older "mentor," and it gives them an opportunity to learn from someone different. Also, research has shown that students learn better from other students. The teachers intend on doing this collaboration the entire school year, meeting once or twice a month. So far both the older and younger kids have enjoyed it!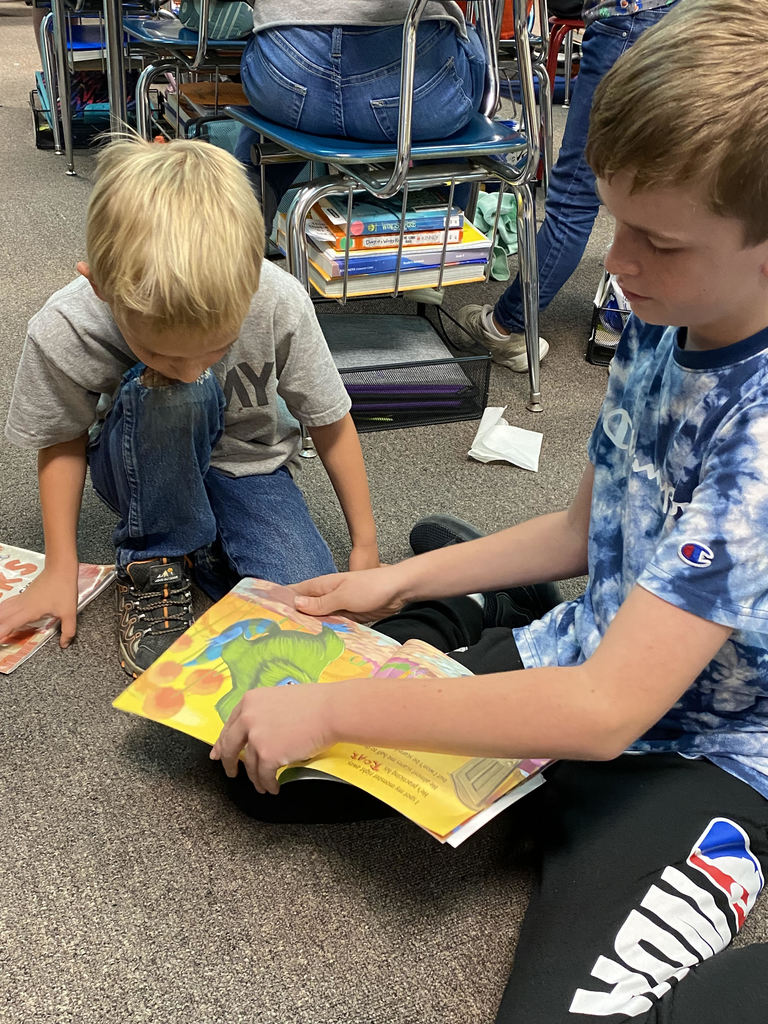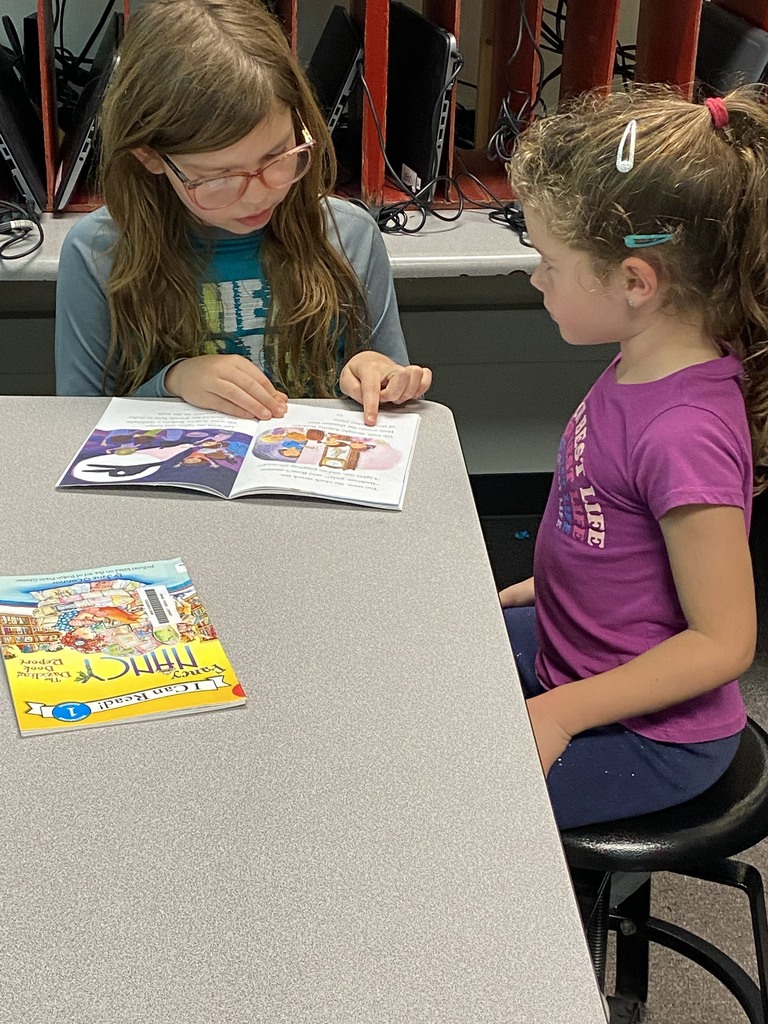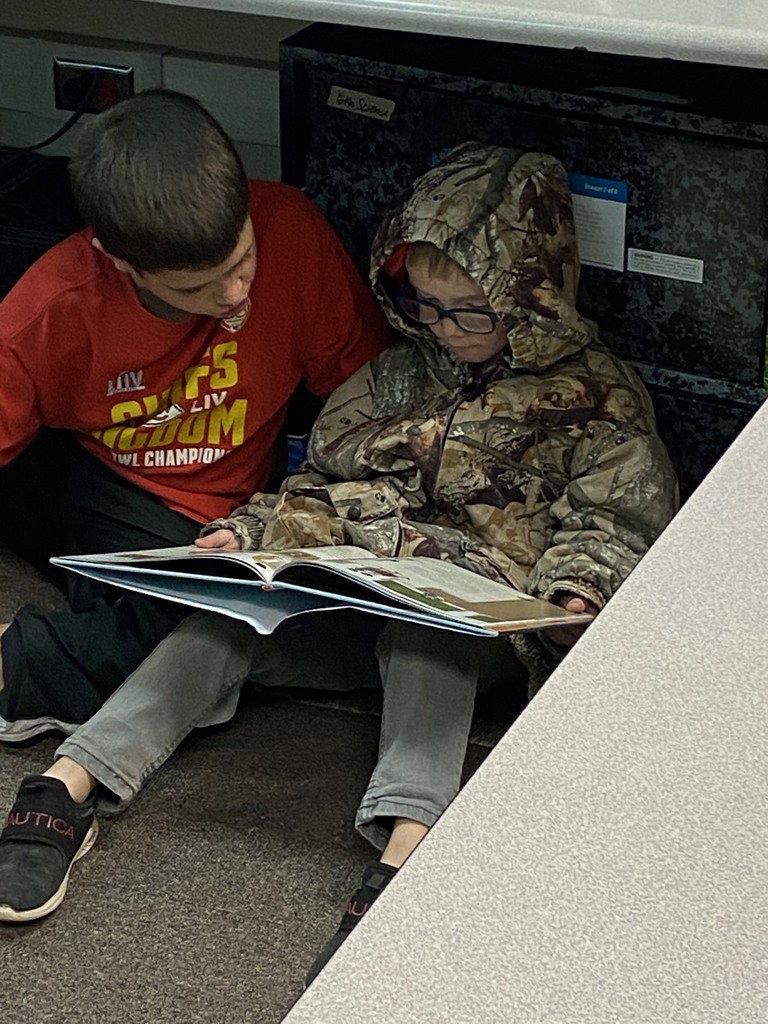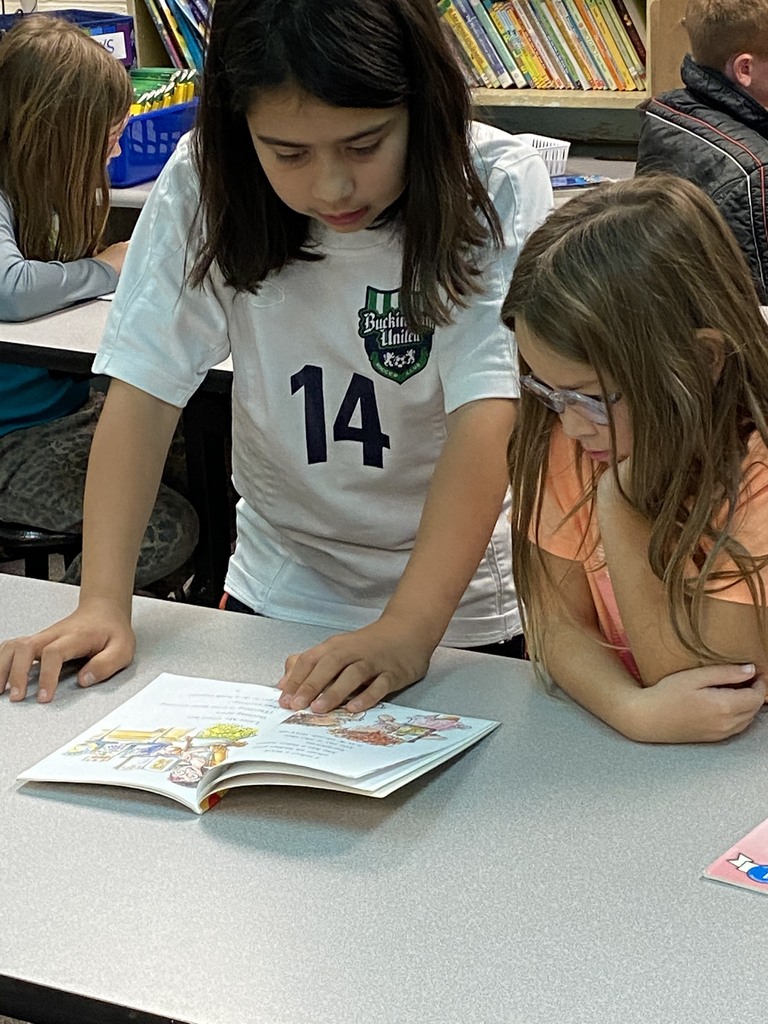 It was pumpkins galore in Mrs. Rezac's 2nd grade classroom last month! They have had a couple learning opportunities this year where they have used pumpkins. 1. Pumpkin Math: They worked in groups to make estimates about their pumpkins and then they were able to find the actual measurements. Weight, height, width, how many seeds, etc. were all calculated. They then carved them up! 2. Pumpkin book report: This was a home project that involved some of the things they had learned in the classroom. The students picked a book and completed a book report on it. They then turned a pumpkin into the book character. They then invited their parents to come to a pumpkin parade once they were done! Thank you Mrs. Rezac for always coming up with great ideas for learning in your classroom!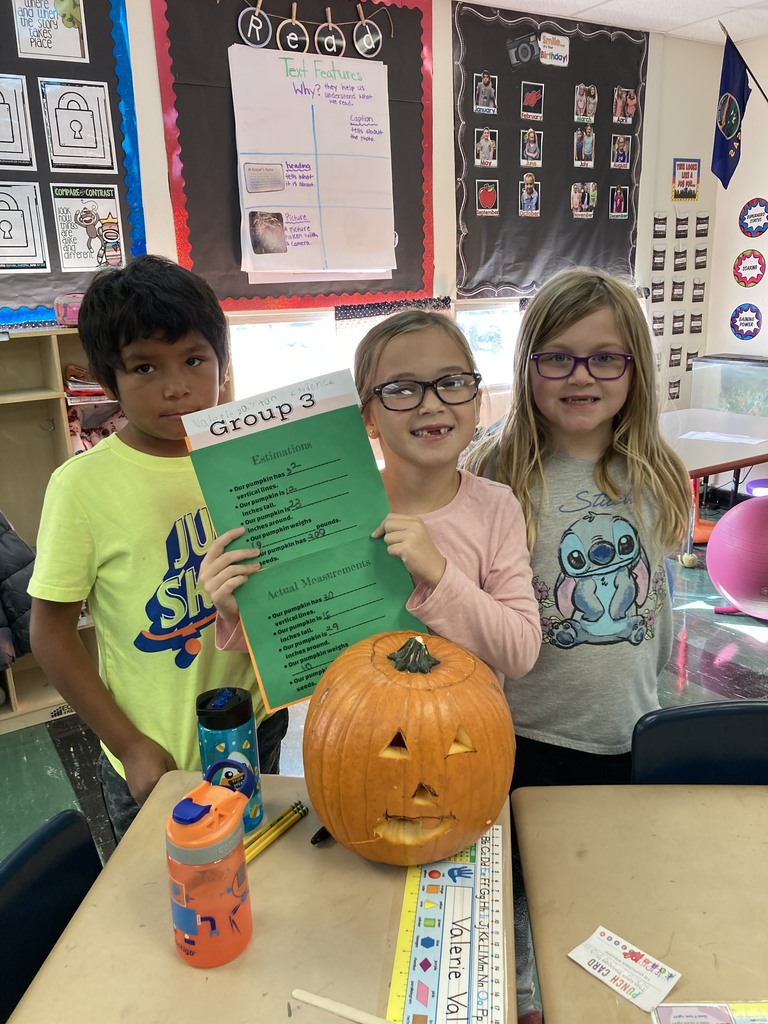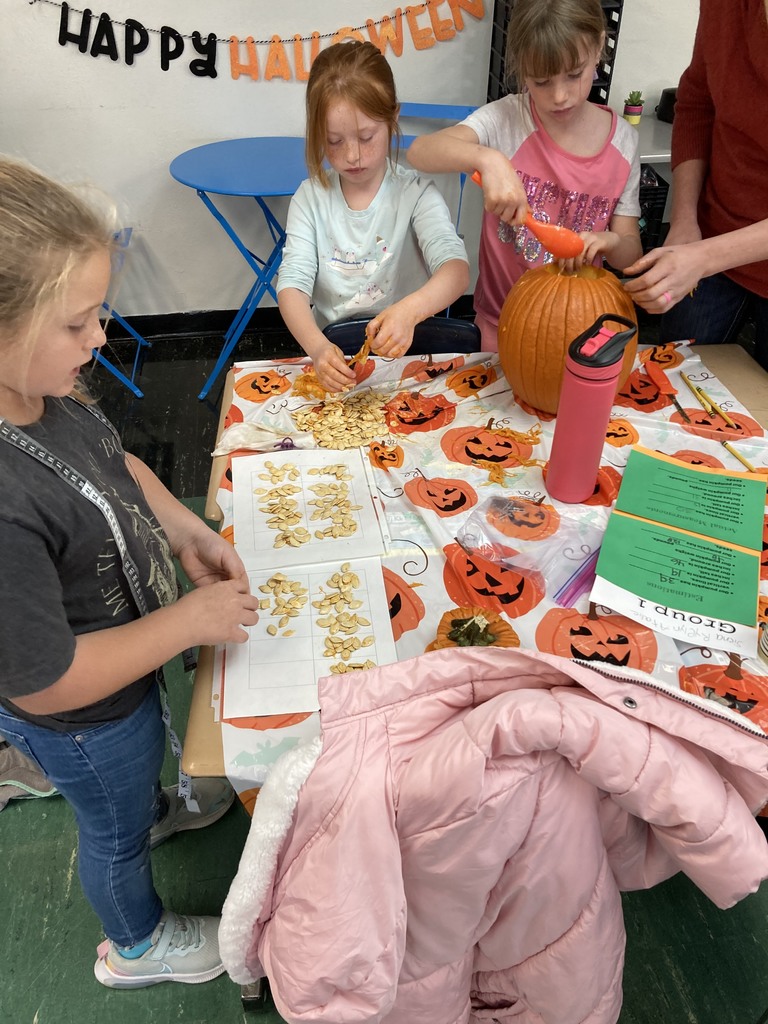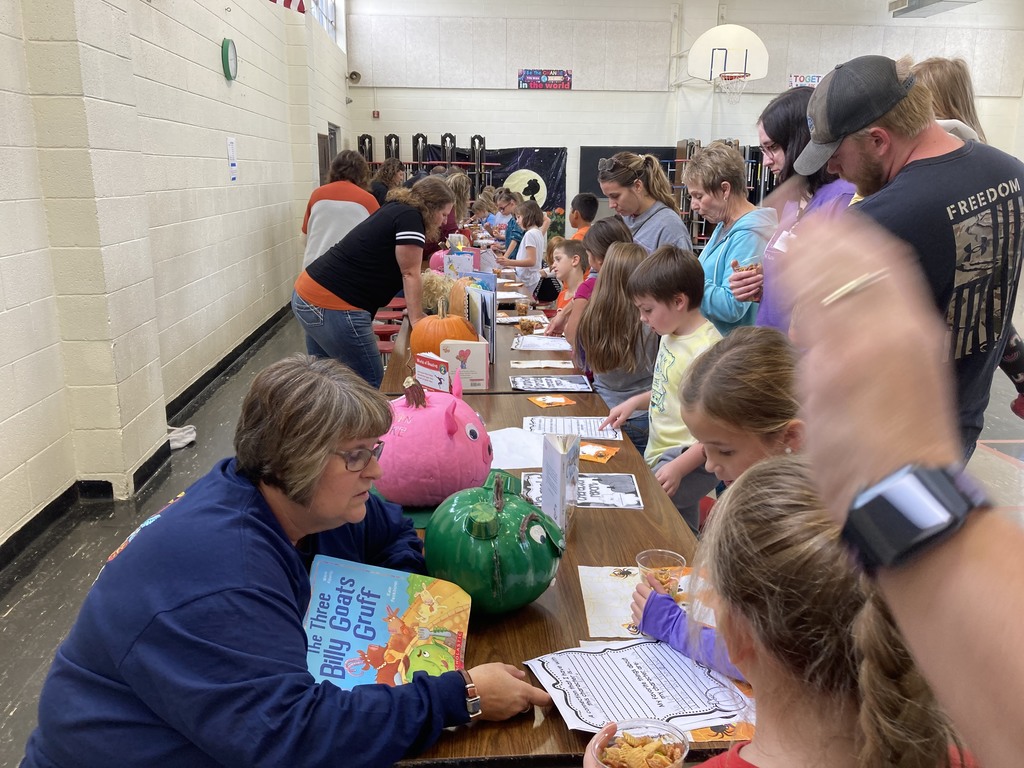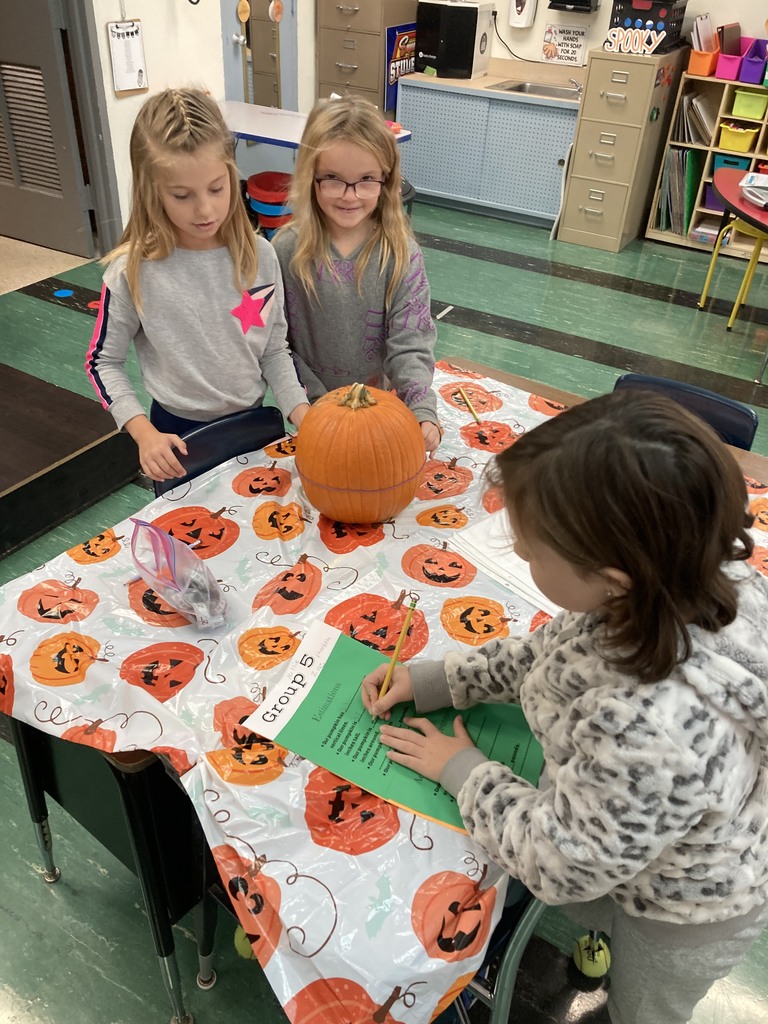 ​Congratulations to Natlie Jeanneret! The junior was named 2nd Team All-League, the TVL announced yesterday. This is Natalie's first All-League designation but more than likely won't be her last. The libero was all over the place for the Buffaloes every night, and her constant all-out effort paid off. She finished the season with 332 digs for Onaga, 133 more than anyone else on the team. Even more impressive was the fact that only 71 of those were sent over the net before being set or hit by a teammate, the best percentage on the team, showing not only Natalie's incredible ability to get to hit balls but also to dig them with accuracy. She was easily the best libero in the TVL and league coaches must have thought so as well, as she was the only libero to make either the first or second team. Congratulations Natalie! We can't wait to see what you have in store for Onaga next year! To check out Natalie's stats, the rest of the team's, results from the season, and much more, follow the link below to the team's page on the school website.
https://www.usd322.org/page/volleyball