Congratulations to Jason Abitz, Rayce Fisher, Zac Fisher, Rilyn Mayginnes, and Kaid Schwant! These Buffaloes earned All-League honors which were announced by the TVL on Sunday. Here is what each player earned: Jason Abitz - 1st Team All-League Defense (Defensive End) Zac Fisher - 1st Team All-League Offense (Quarterback) - 2nd Team All-League Defense (Safety) Rayce Fisher - 2nd Team All-League Offense (Guard) Rilyn Mayginnes - 2nd Team All-League Offense (Running Back) - 2nd Team All-League Defense (Linebacker) Kaid Schwant - Honorable Mention All-League (Fullback/Nose Guard) After a fun year, the future looks bright as the program returns to 11-man for the 2022 season!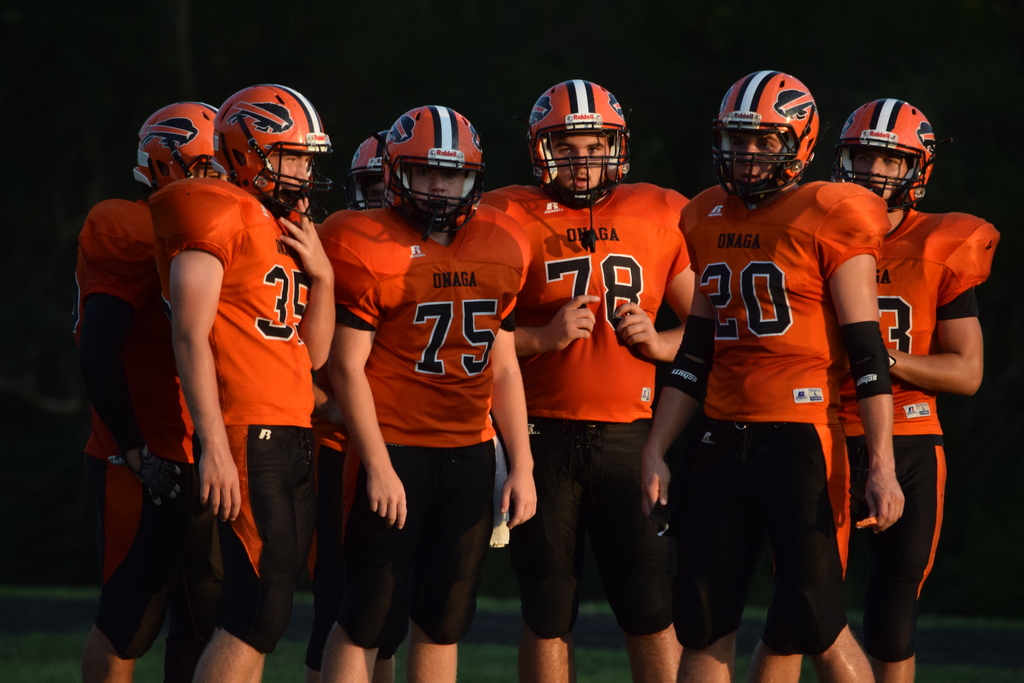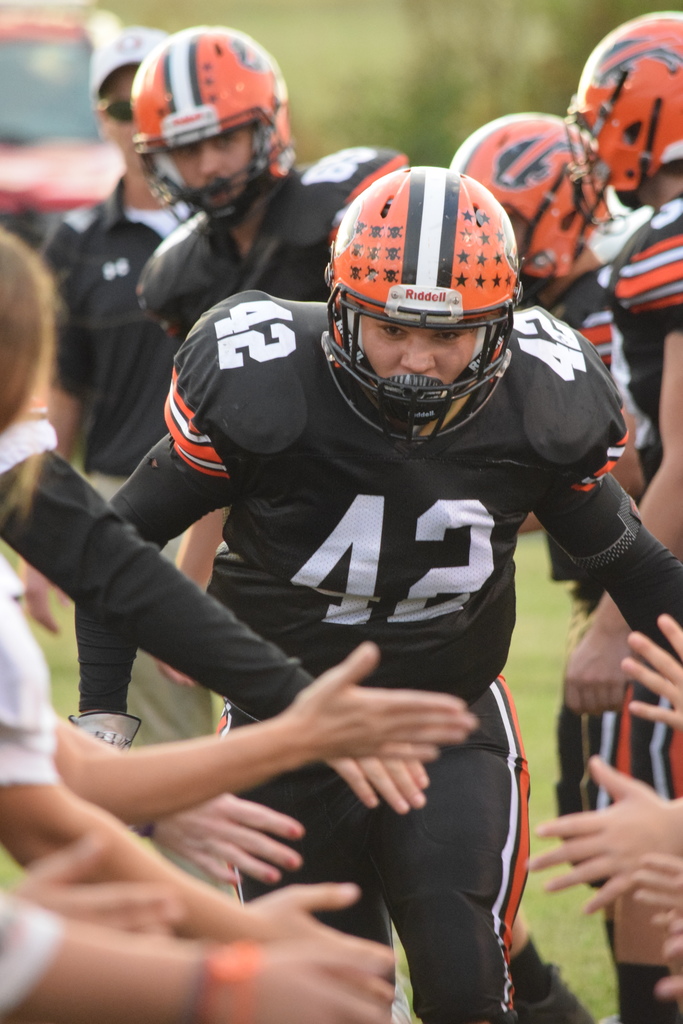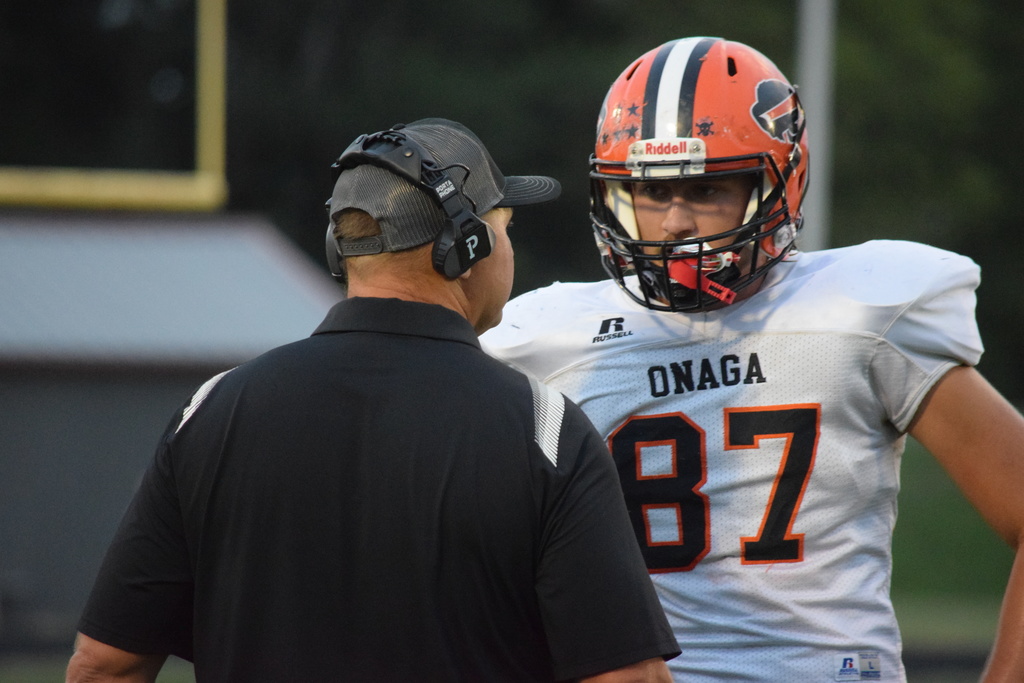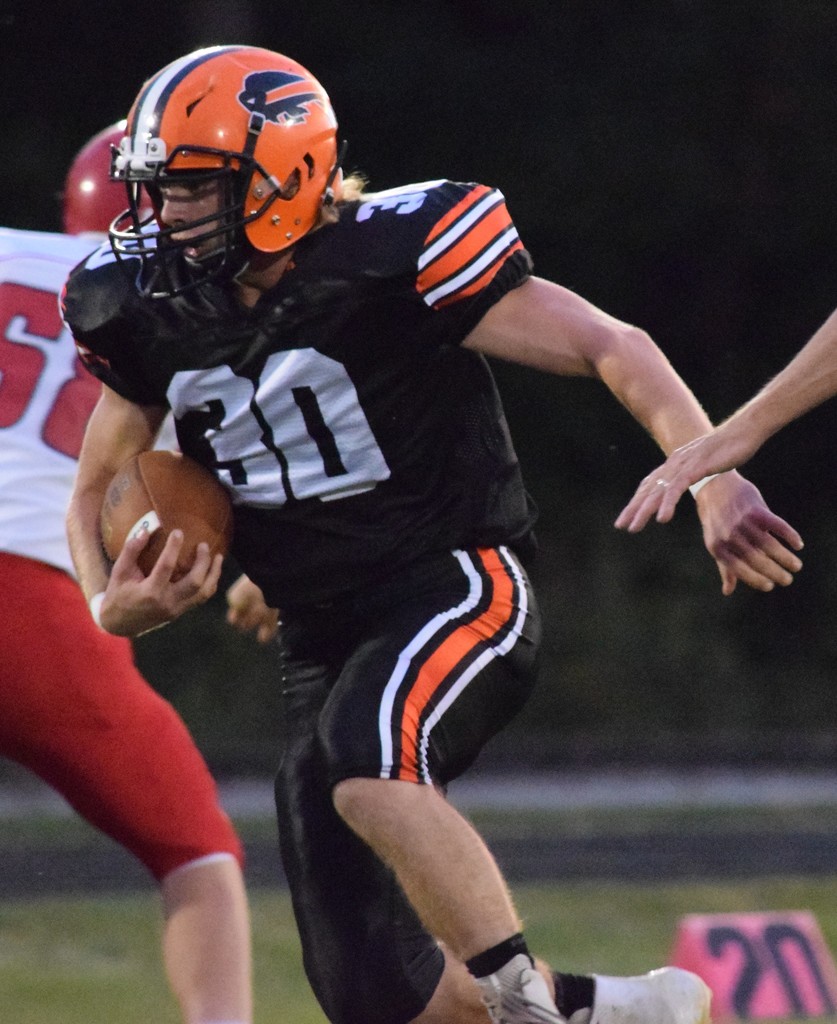 Mrs. Suther's 8th grade science class went into Thanksgiving break bubble experts. Mrs. Suther always has exciting hands-on projects for her students to do, and that was the case as the 8th graders went to the lab to study the science behind bubbles. Thank you Mrs. Suther for you dedication to the kids at USD 322 and your hard work to make school fun!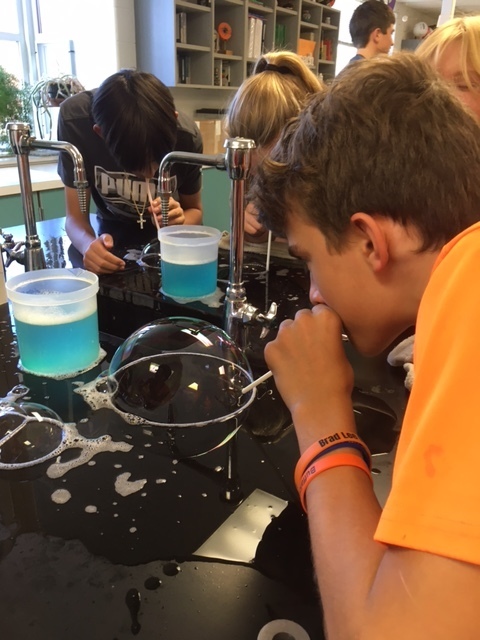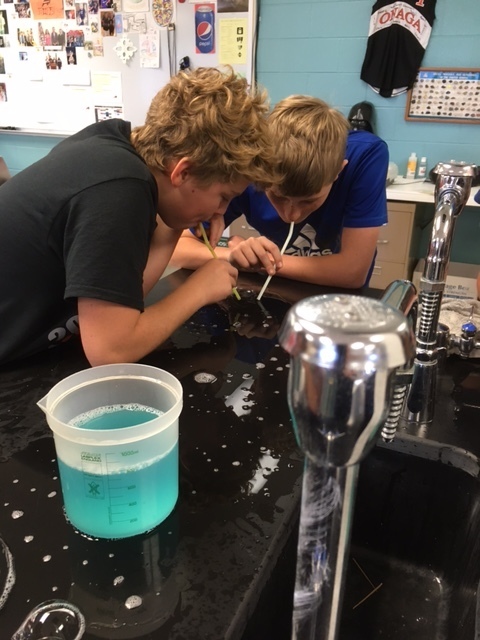 School isn't in session today but the junior high basketball teams are. The girls and boys team are back in action after a week off as they host Doniphan West tonight. A-team girls and B-team boys kick off at 6:00pm, while the A-team boys and B-team girls games will start at the conclusion of the first games. If you aren't able to make it out tonight, both A-team games in the north gym will be livestreamed on the NFHS Network, a link for which can be found on the school's website.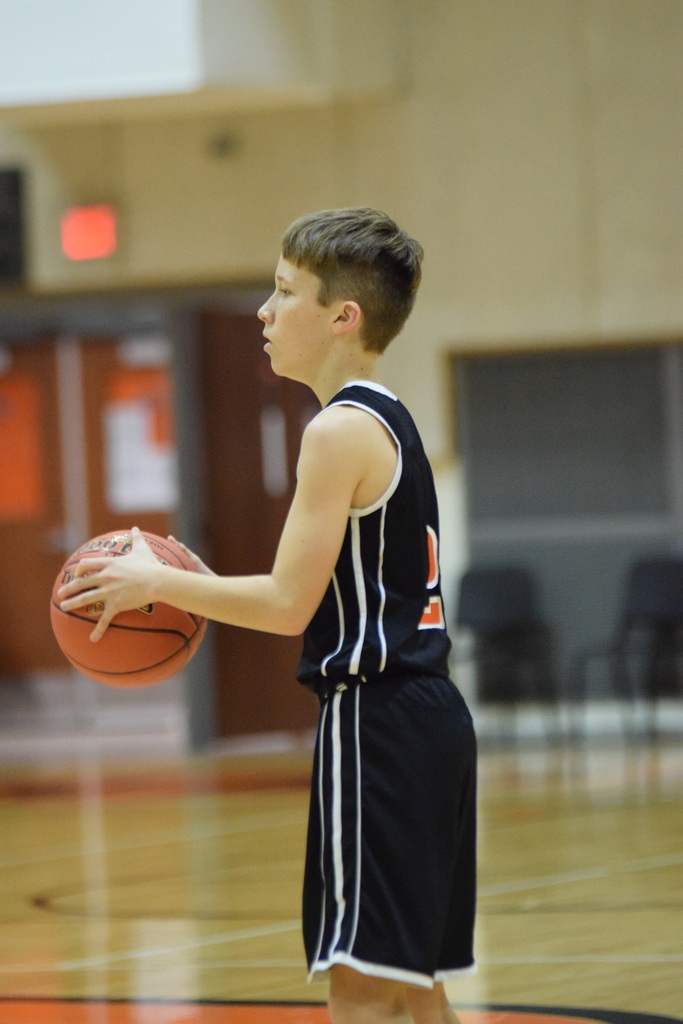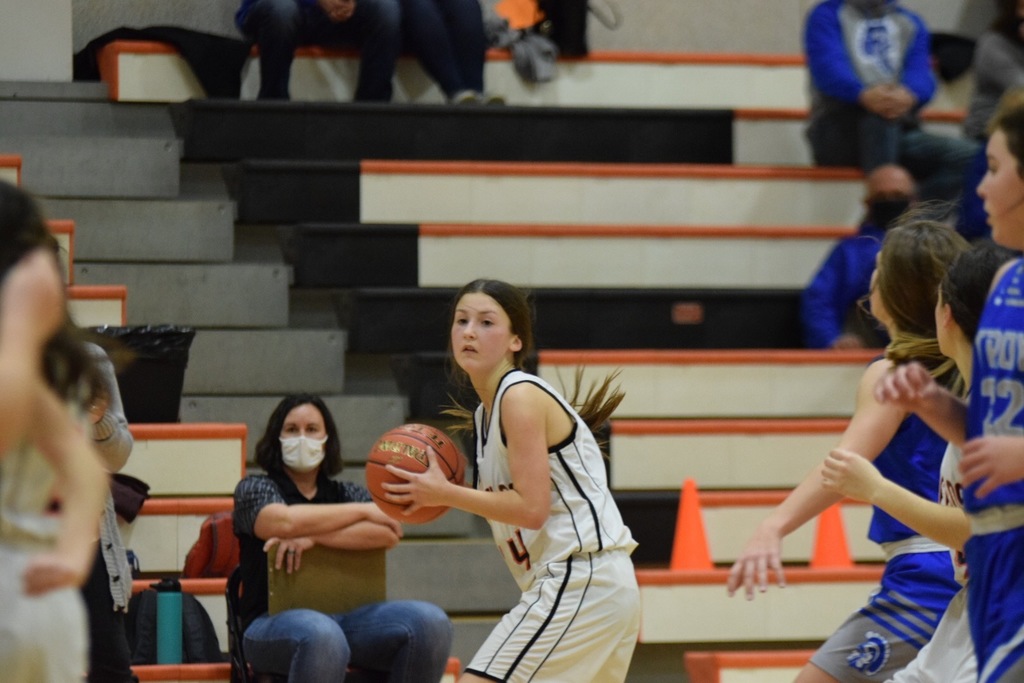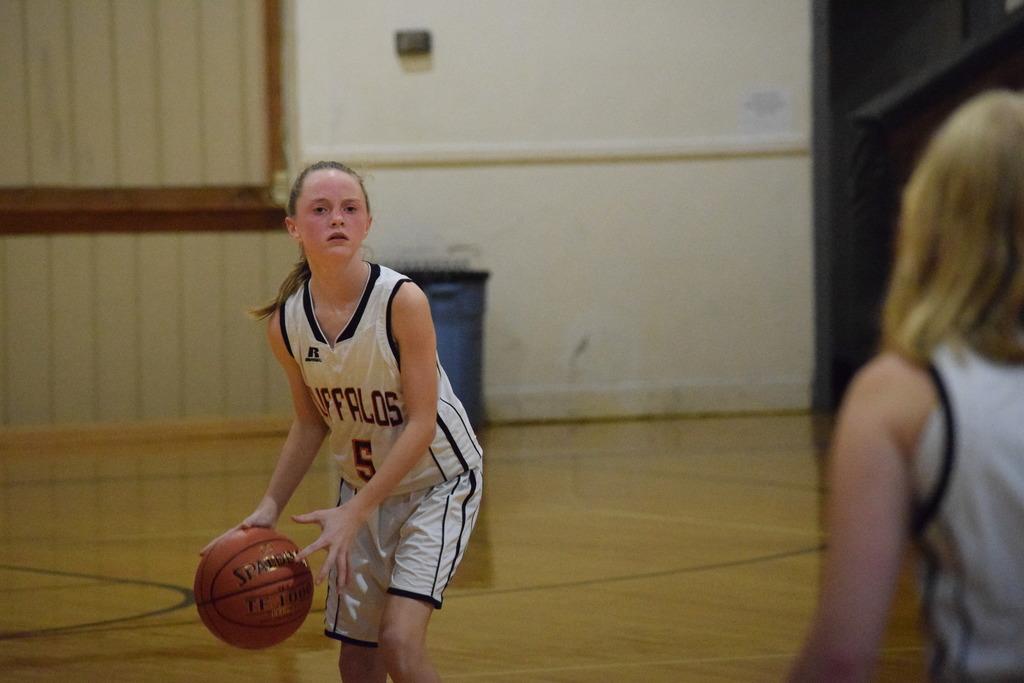 The two school days before Thanksgiving Break are always difficult ones to manage. There's not a lot of time to start new material and rarely do you end old material on a Tuesday with just a two day week. With all that in mind, USD 322 decided to try something different this year and do some real life/different types of learning activities. The school put on mini courses that included cooking Mexican food, Vet tech fundamentals, Cribbage and table and card games, Archery, the card game Pitch, GPS/drone technology, how to make cream pie and angel food cake, journalism/graphic design, sweets and treats, adult independence class, country dance, woodworking and basic car maintenance. It was a good experience for all and students came away with some new skills, knowledge, and maybe even life-long hobbies. Tomorrow it's back to school for the final stretch of the first semester!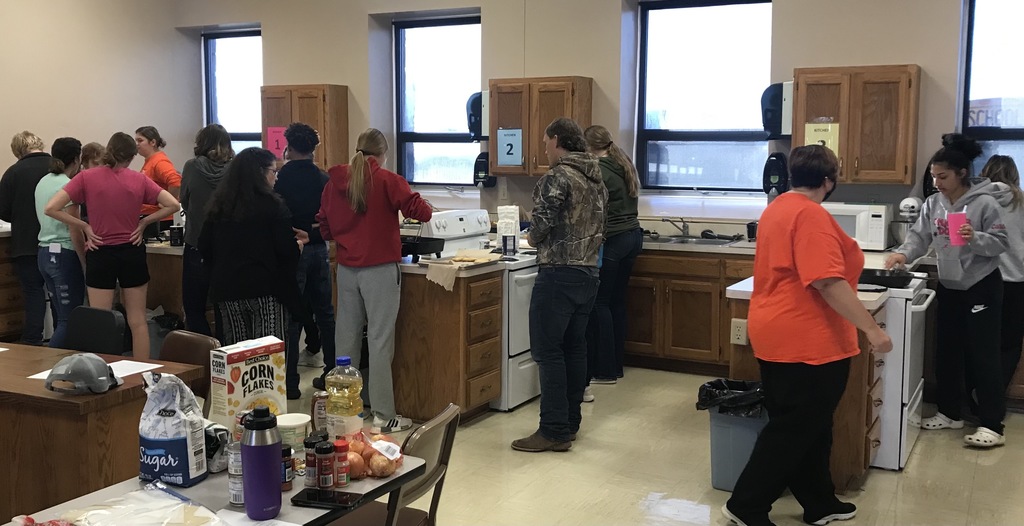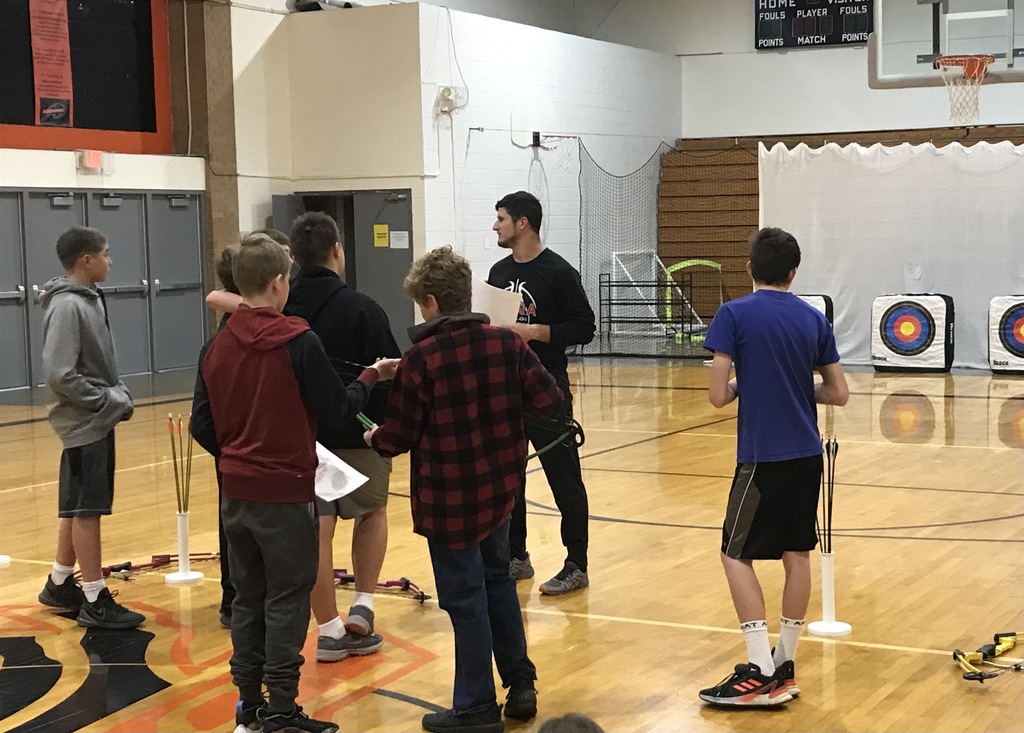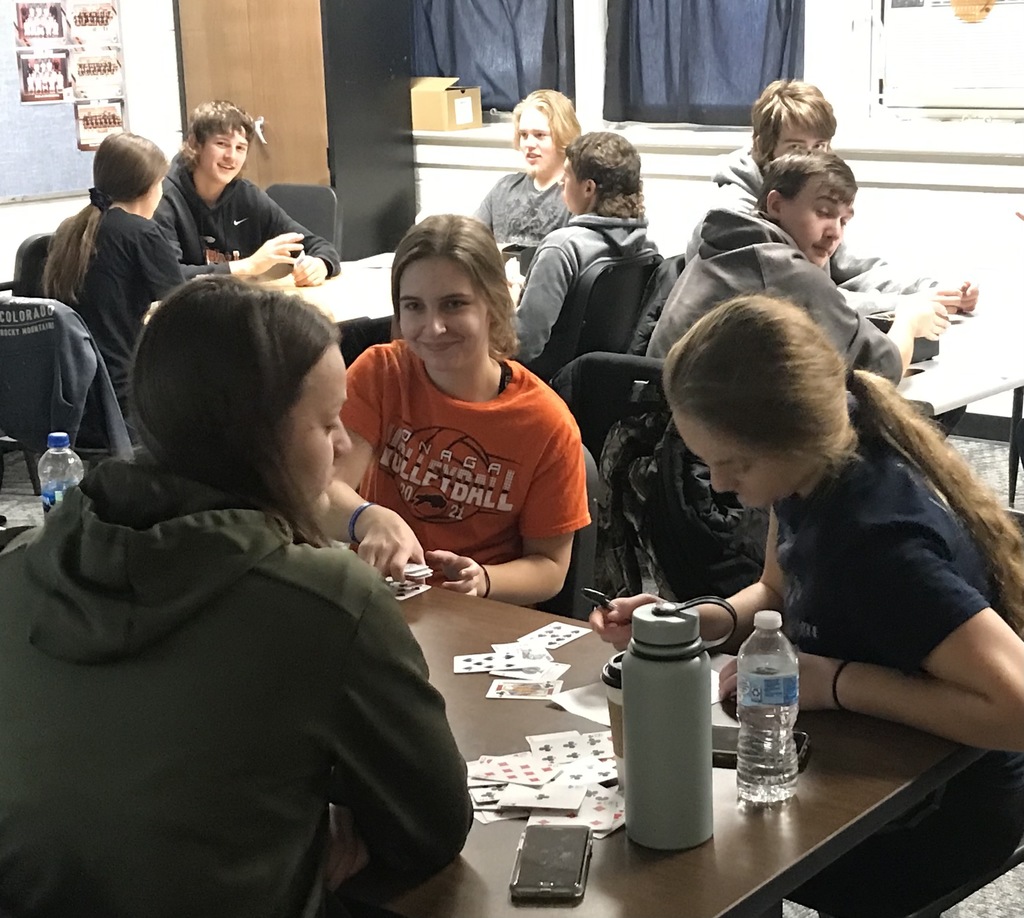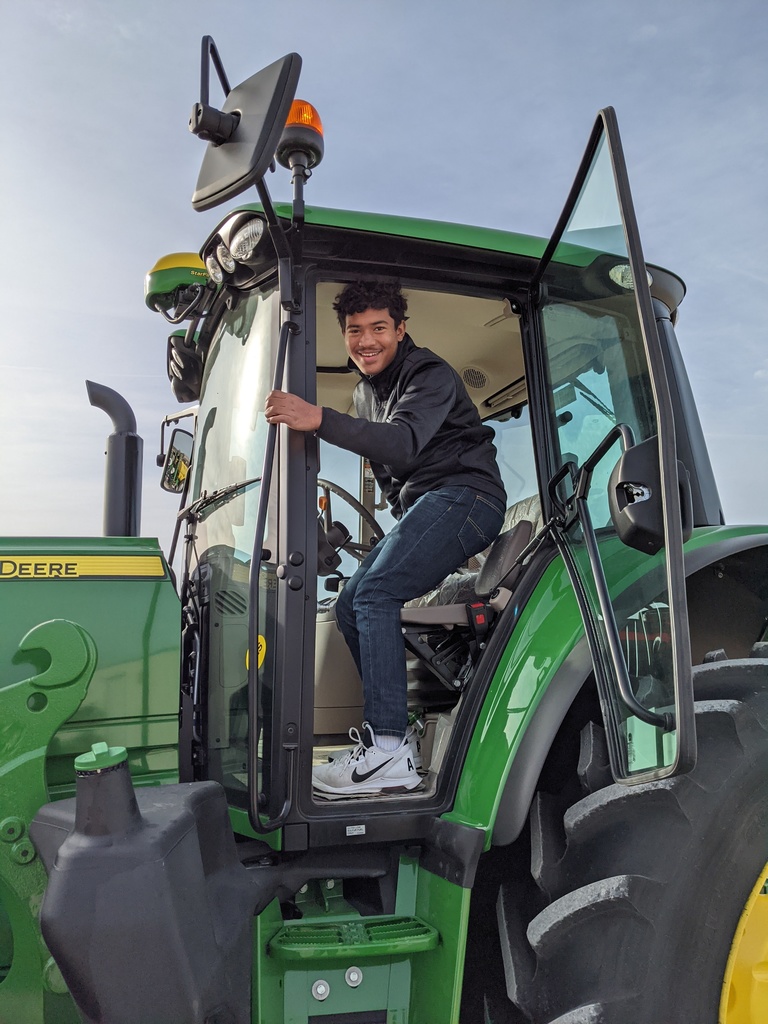 As you may know, the Caring Community Foundation is sponsoring a crowdfunding project for nonprofit work in the local communities of Onaga, Westmoreland, St. George and St. Marys this holiday season. USD 322 has three projects included, and the community has several more. They'd like to keep a local focus during this season of giving. Please take a look via the link below and consider helping a cause that is close to home for you. Sharing online with your social media contacts will help this project be successful. Have fun with the Incentives! The CCF processing the activity and donations each evening and post updates each morning. Access the Care Catalog here:
https://www.ccfks.org/2021-care-catalog-funds/
https://www.facebook.com/292700678035089/posts/898125257492625/?d=n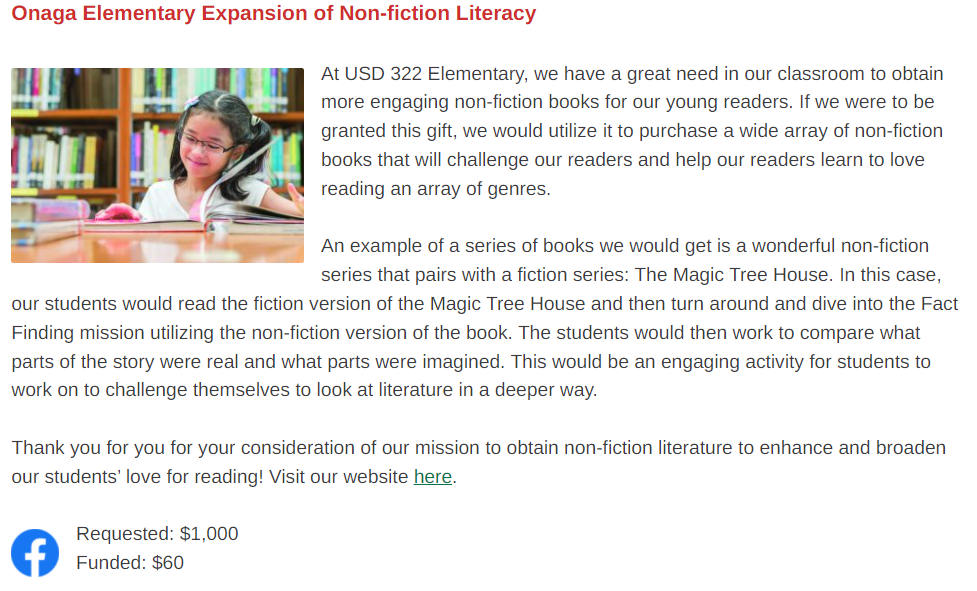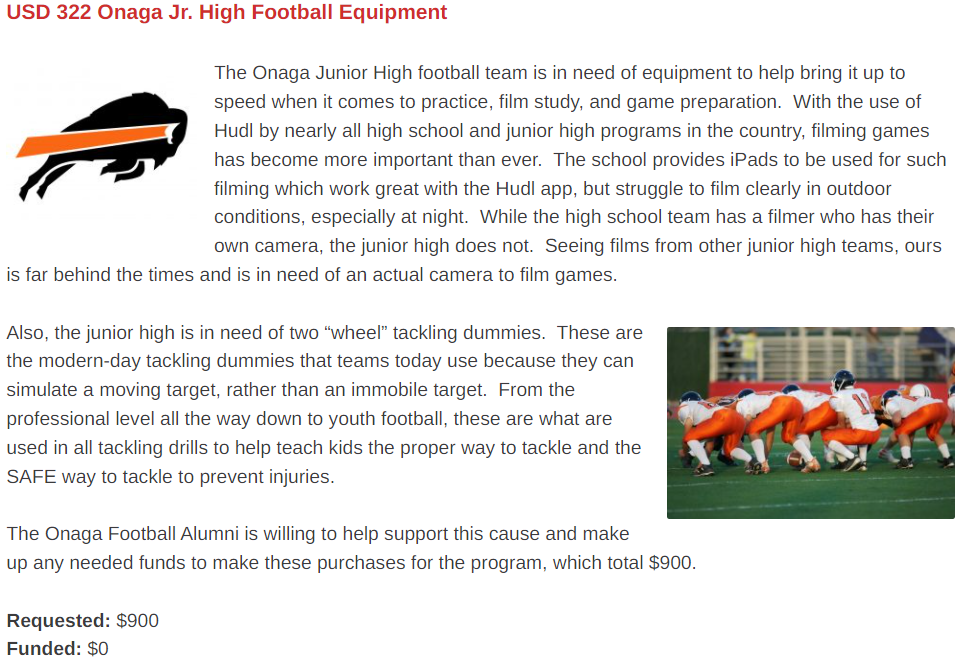 After four weeks of practice, basketball returns to Onaga tonight with the season openers for the junior high girls and boys teams. The Buffaloes welcome Centralia to town this evening with a 6:00pm tipoff set for the opening games. The A-team girls will play first in the north gym and the B-team boys will be in the south gym. After the conclusion of those games, the A-team boys will hit the hardwood in the north gym and the B-team girls in the south gym. If you aren't able to make it out tonight, as always you can catch all of the A-team action on the NFHS Network which is linked on the home page of the school website. Good luck to both teams tonight, GO BUFFALOES!!!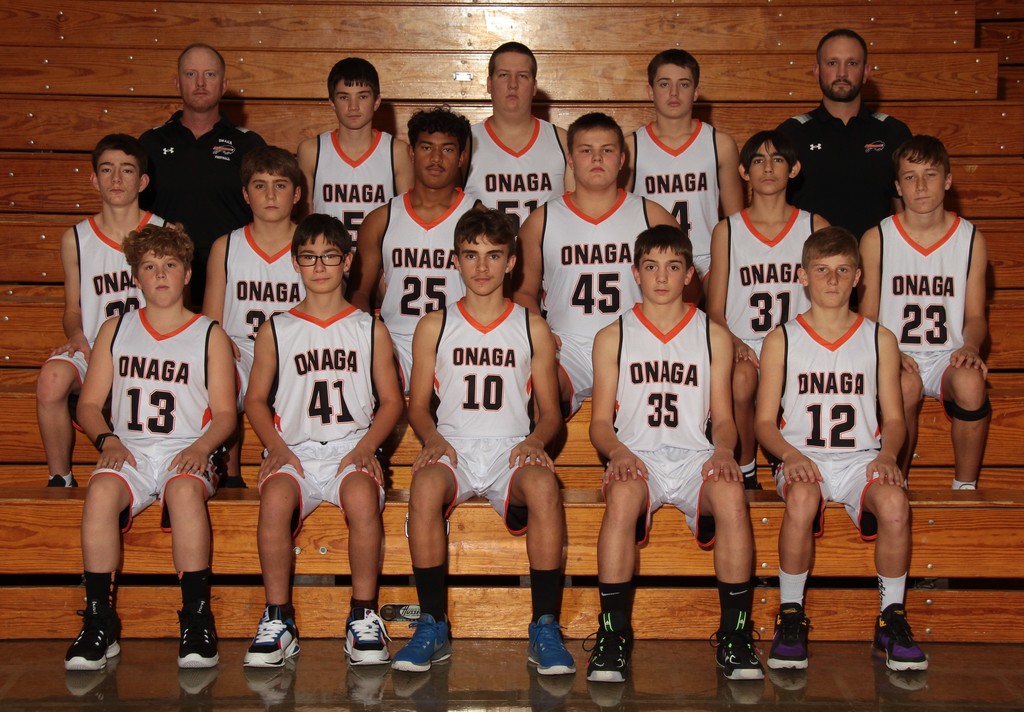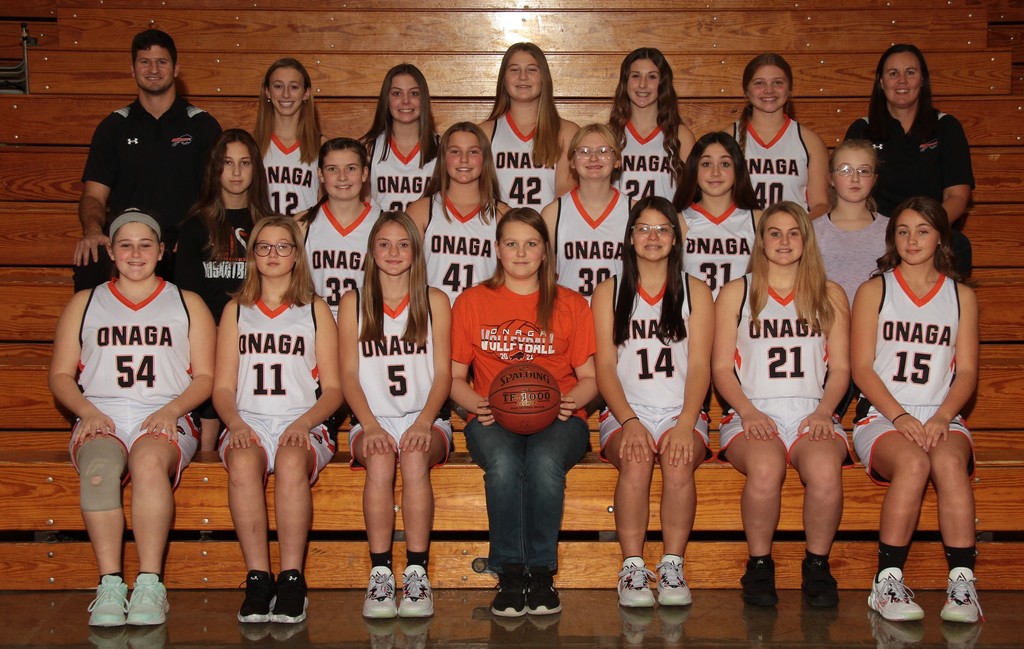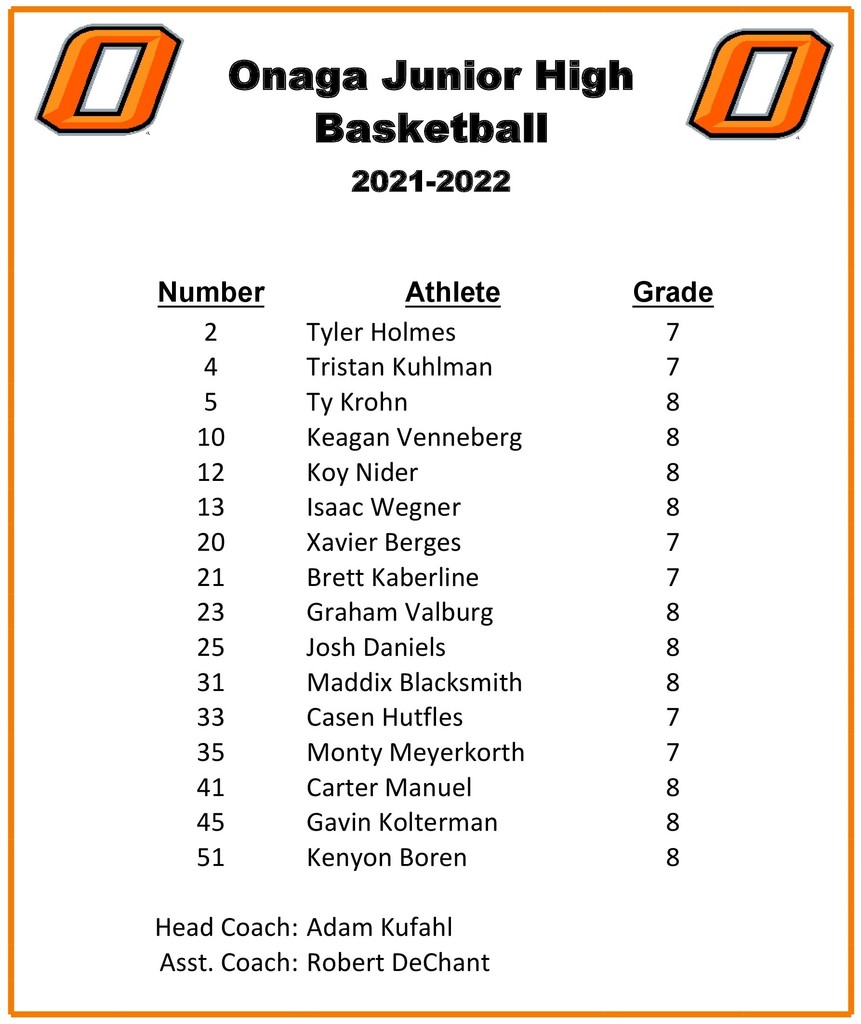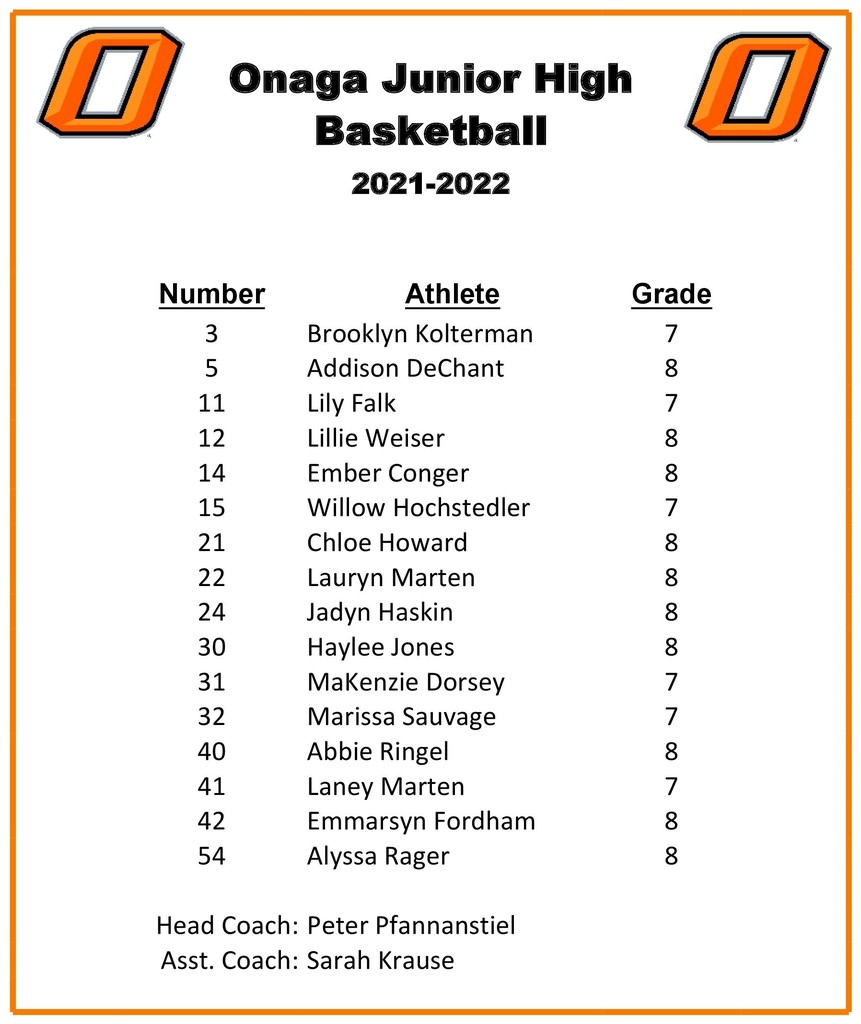 The winter sports seasons are upon us and basketball is underway. The junior high teams are now four weeks into practice and preparing for their season openers Monday night, and the high school teams are now a week into their practices with their first games coming up on December 2nd. With that in mind, you can now order your Onaga basketball gear by following the link below. There is a wide range of items varying in price and colors. They are also not junior high or high school specific, nor are they specific to girls basketball or boys basketball. Meaning if you have children on multiple teams, you don't have to consider buying yourself a shirt to support each of the teams. One purchase will work for all four teams! With the supply chain issues our country is experiencing, please understand that turnaround won't be days, but more like weeks. With those issues in mind, the store will only be open for a week as the sooner it closes the sooner we can get your orders. So follow the link below, and get your orders in by next Friday, November 26th. GO BUFFALOES!!!
https://www.bsnteamsports.com/shop/acMaWCqkKF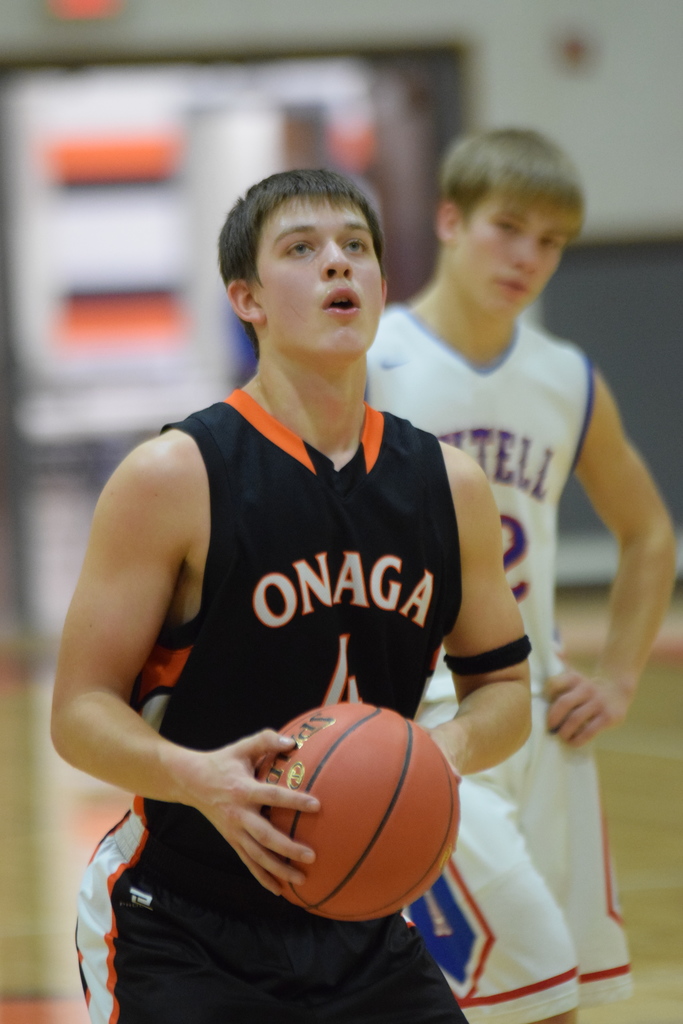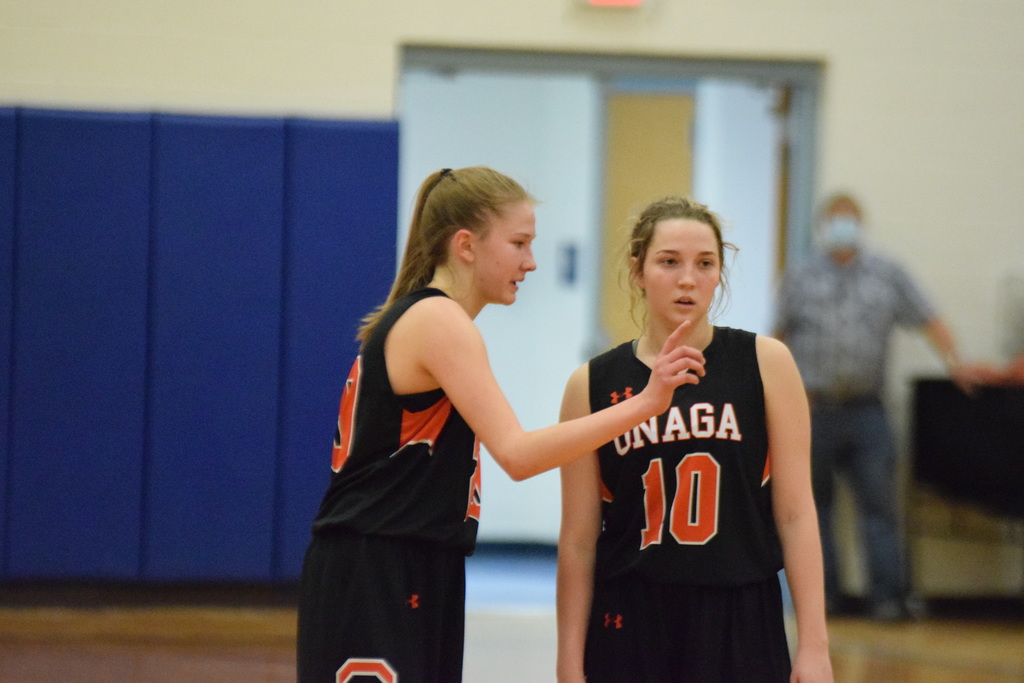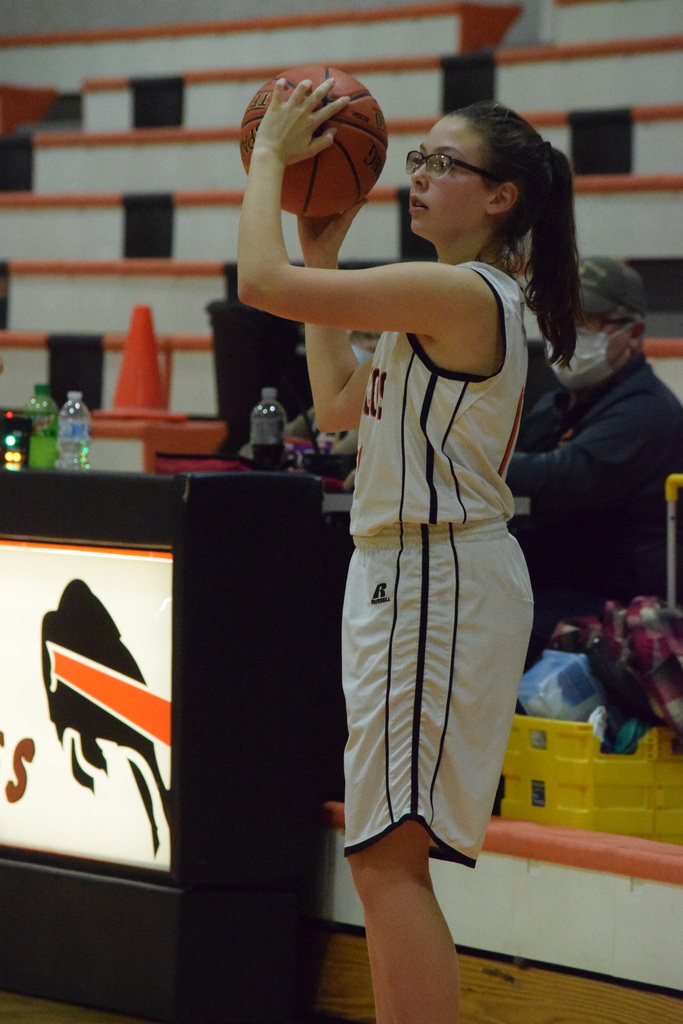 Community HealthCare System is conducting a Community Health Needs Assessment in partnership with Pottawatomie County Public Health and other local partners. County citizens are invited to share their thoughts through a brief, confidential survey. The online survey is available at
https://www.surveymonkey.com/r/YBQYS6L
. Anyone who wishes to receive a paper copy can request one by calling 785-889-5133 or by emailing
info@chcsks.org
. The deadline to participate is November 22. CHCS will use the survey results to help set priorities for programs and services. Helping four of our associates to become certified Mental Health First Aid instructors and supporting them in offering classes in our communities is one example of a program we have provided as a result of community feedback from a past assessment. We hope you will take time to share your thoughts on the survey and encourage colleagues, family, and friends to do the same so we hear from a variety of individuals.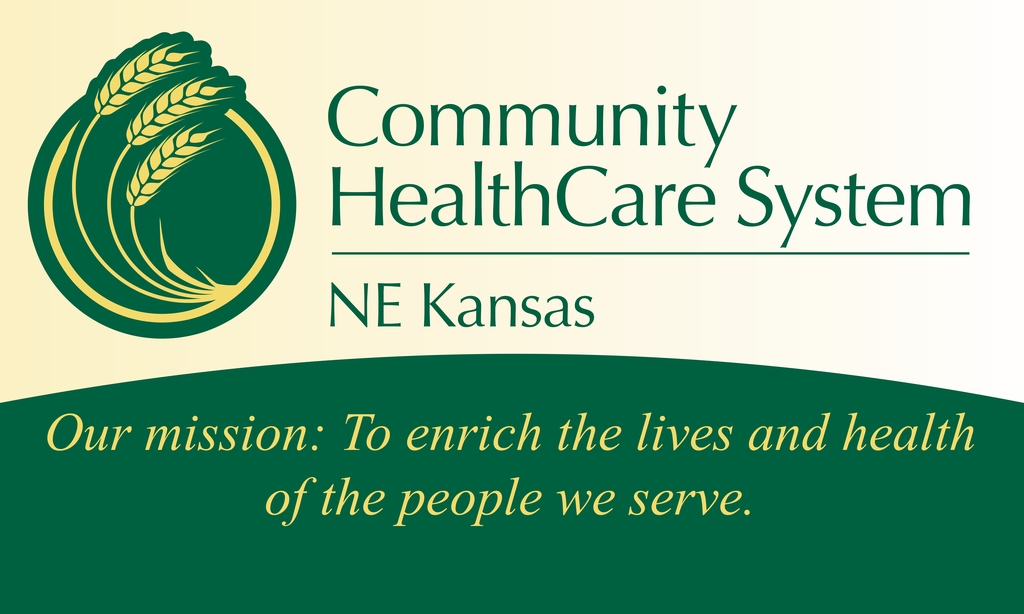 Most people are aware that school lunches have been paid for by the government during a large part of the pandemic. However, most are not aware that the lunch fund of a school district can only grow so large before the district penalized. With those two main factors in consideration, USD 322 has used this opportunity to purchase, without taxpayer money, a walk-in freezer for the cafeteria. Serving over 300 people a day is no small feat and this has been a wish list item for a long, long time. It was delivered and set in place last week.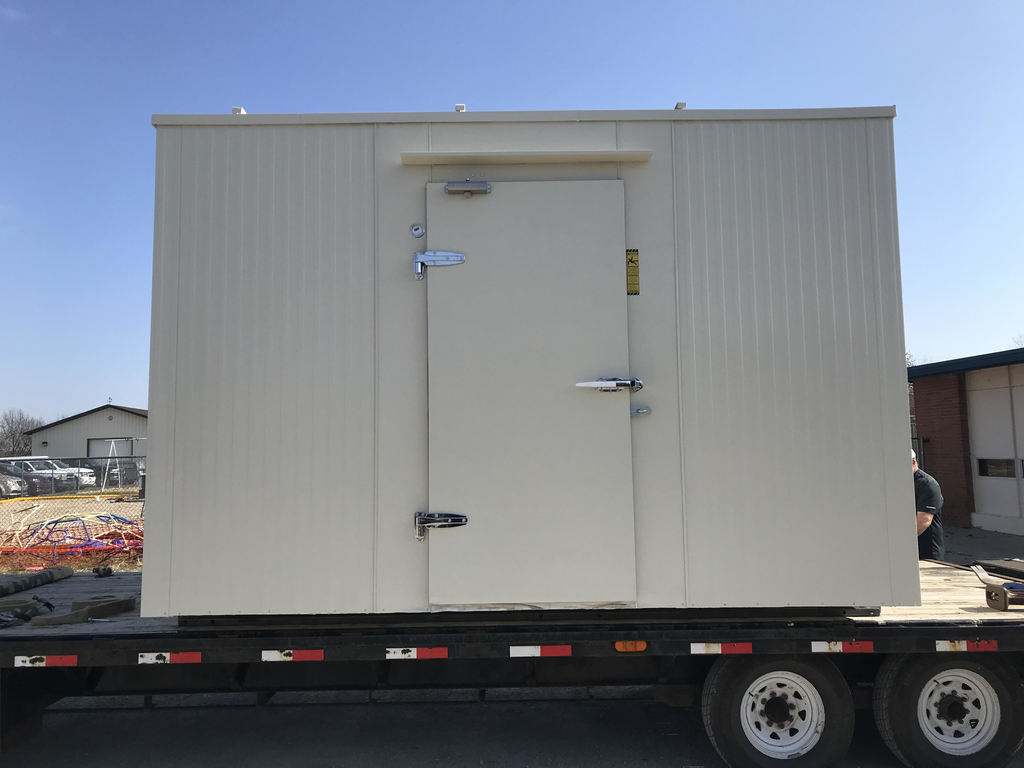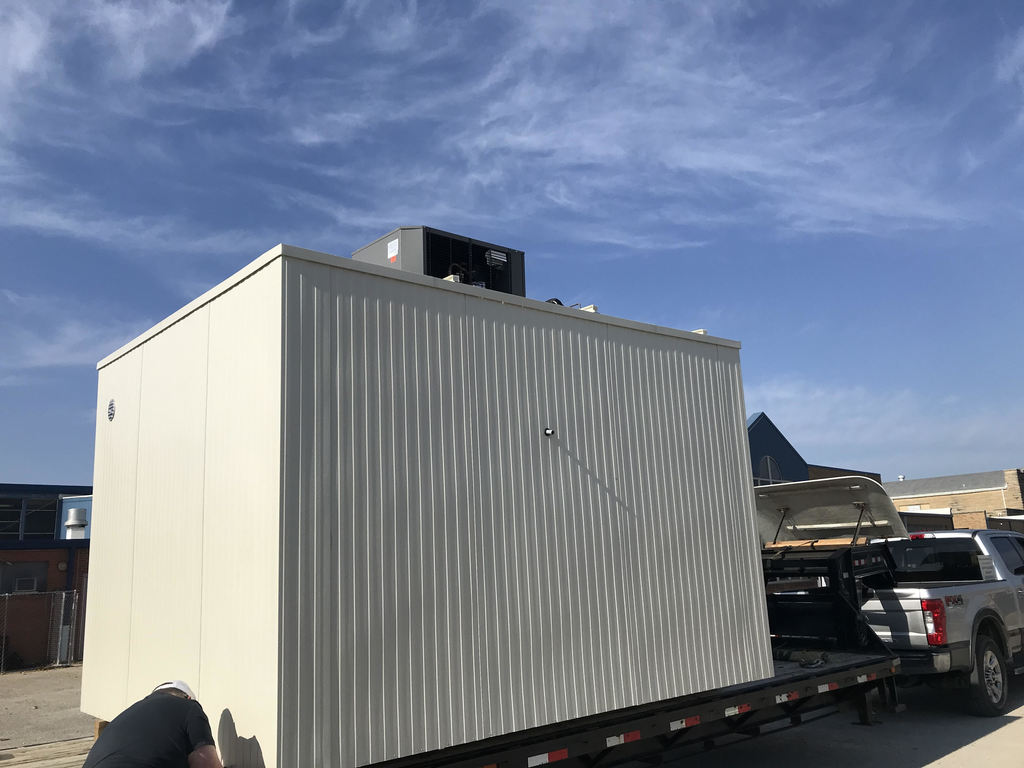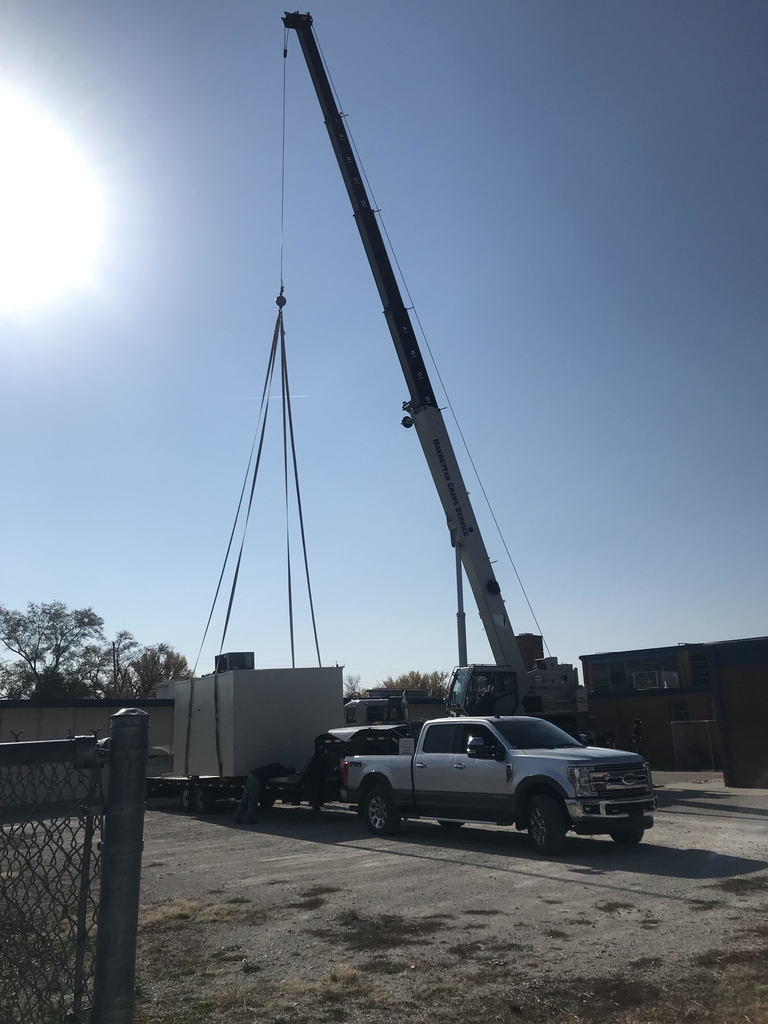 Freshmen Atalie Conger and Delaney Figge received their FFA jackets for being the first two to recite the FFA Creed in class. They will be representing Onaga FFA at the district Creed career development contest. Congratulations ladies!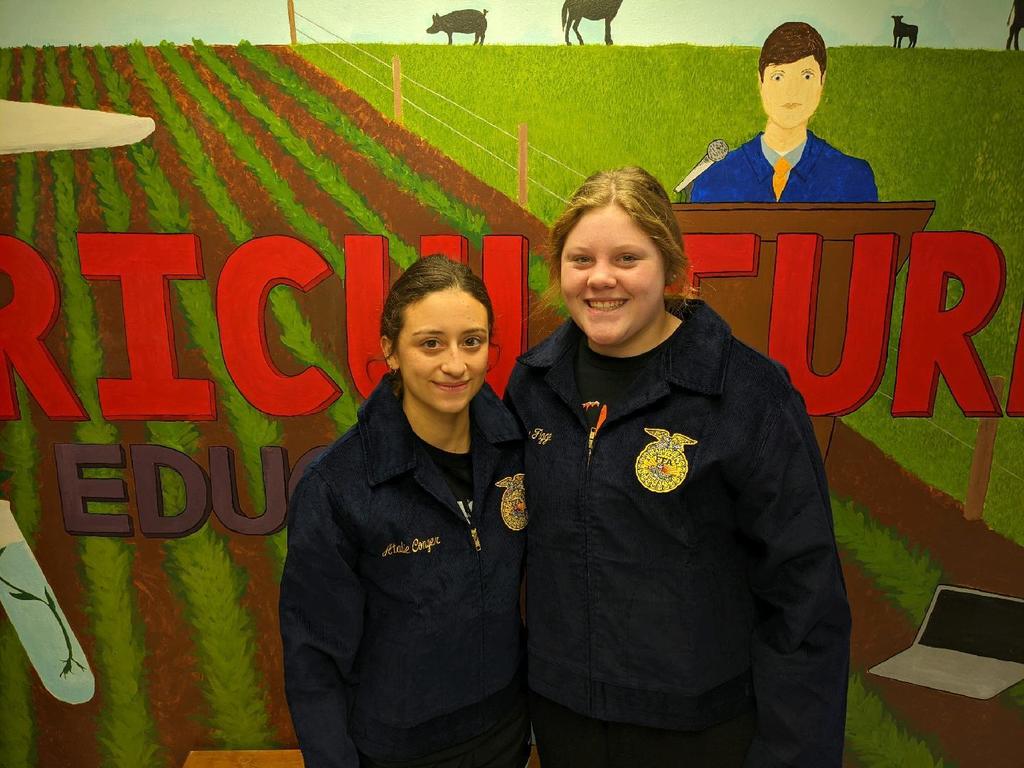 World Kindness Day was Saturday and USD 322 is taking part. To help us celebrate, you can send all non-perishable food items to school with your child to be donated to local families during the holiday season. We will be taking donations this week, November 15-19. Please see the attached list to find recommended items to be donated. If you have any questions, please contact Mrs. Kolterman (
koltermanj@usd322.org
). Thank you for helping us help local families. Happy holidays!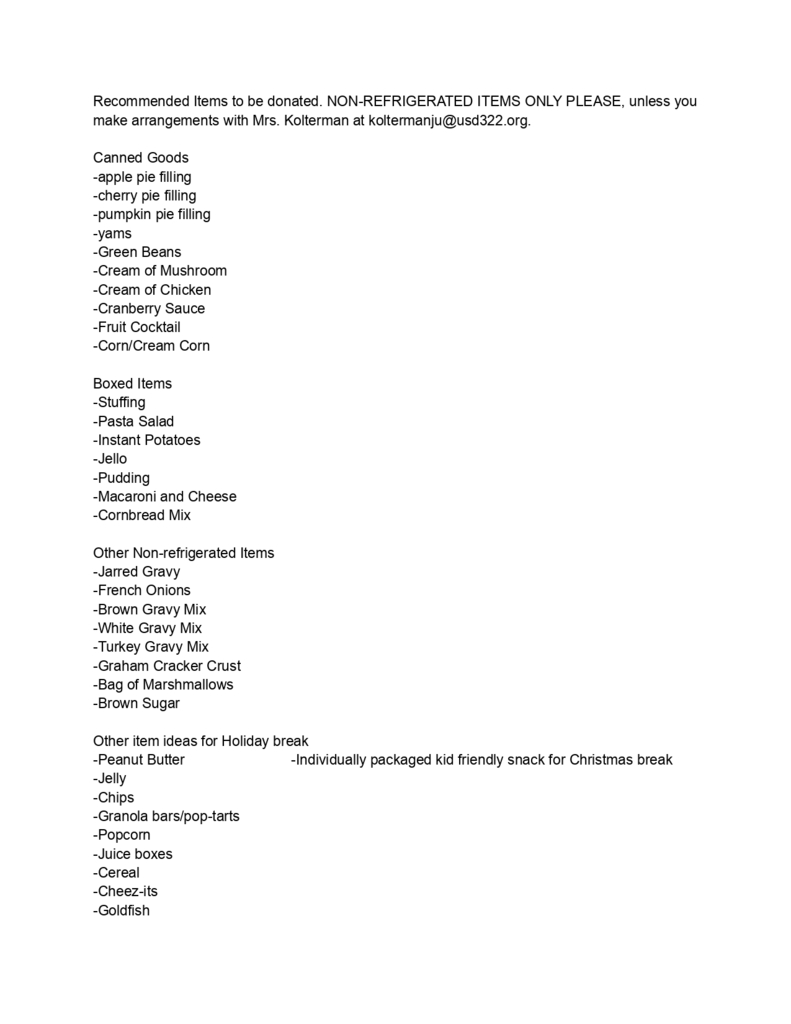 USD 322 celebrated Veteran's Day this morning with its annual program. Mr. Kufahl's senior U.S. Government class orchestrated the program and invited the 4th, 5th, 6th, and 8th grade classes to read poems at the event. Local veterans were in attendance, many of which posted the colors to begin the ceremony. As Government classes had done in the past, this year's seniors "spotlighted" several veterans who are graduates of Onaga High School throughout the program. First, they spotlighted Matt Myers, a 2008 graduate of OHS and United States Air Force veteran. Next, they told to story of Claire Mumaw. Claire was a 1940 graduate of OHS who was a veteran of World War II. Claire's life was taken in combat when his tank exploded on January 18, 1945 as he was fighting in the Battle of the Bulge in Belgium. He was just 22 years old. He is now buried at the Jenkins Cemetery in the ghost town of Vienna, located a few miles south of Onaga. Finally, the class told the stories of the Marten family and their tradition of military service. They discussed Friedrich, who was killed in combat during WWI, his brother Richard, and their nephews Ron, Kenny, and David. The senior class did an excellent job preparing the program and they, along with the rest of USD 322, would like to thank all of our service men and women worldwide for their contributions to this great nation.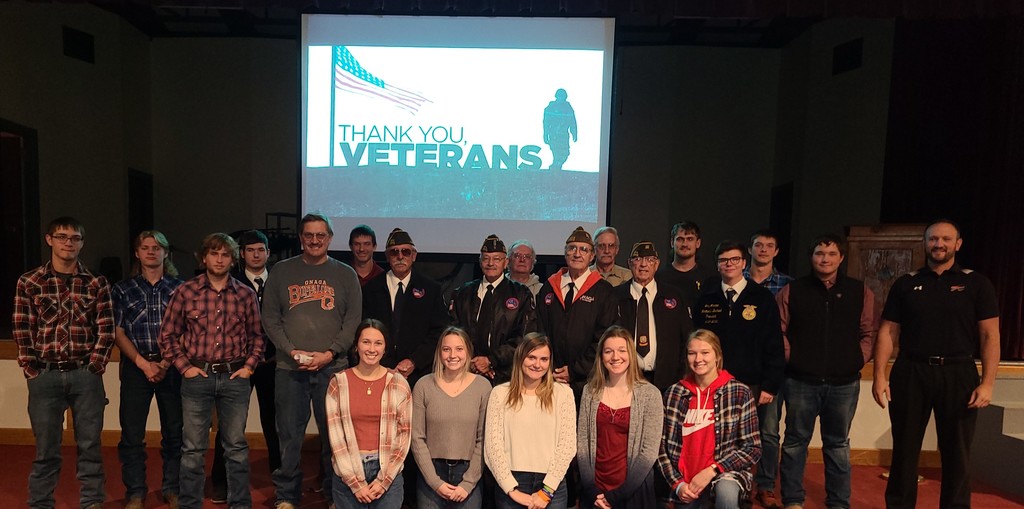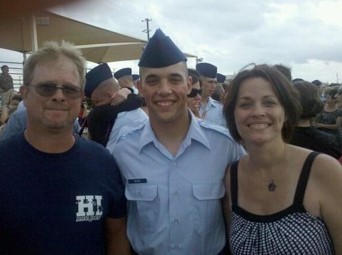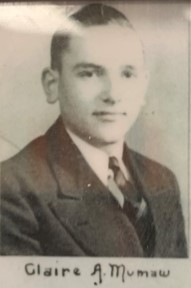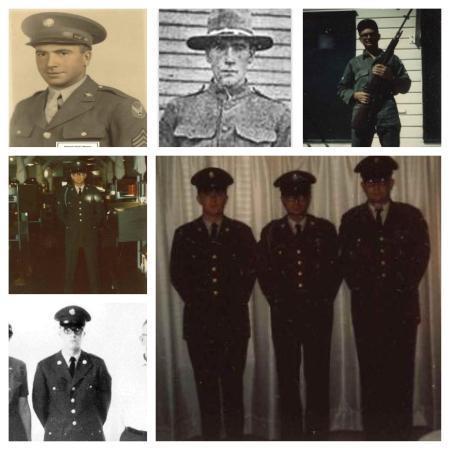 Mrs. Sperber's 4th graders have been busy reading. Congratulations to the "Reader Leaders of the Week" for the last two weeks! Keep up the hard work! Week of 10/29/2021 1st - Wyatt Rager 2nd - Blaine Blaske 3rd - Justin Wrosch 4th - Tatum Utley 5th - Peyton Rice 6th - Gracie McKinsey & Carter Hutfles Week of 11/5/2021 1st - Wyatt Rager 2nd - Blaine Blaske 3rd - Hudson Baxter 4th - Justin Wrosch 5th - Carter Hutfles 6th - Peyton Rice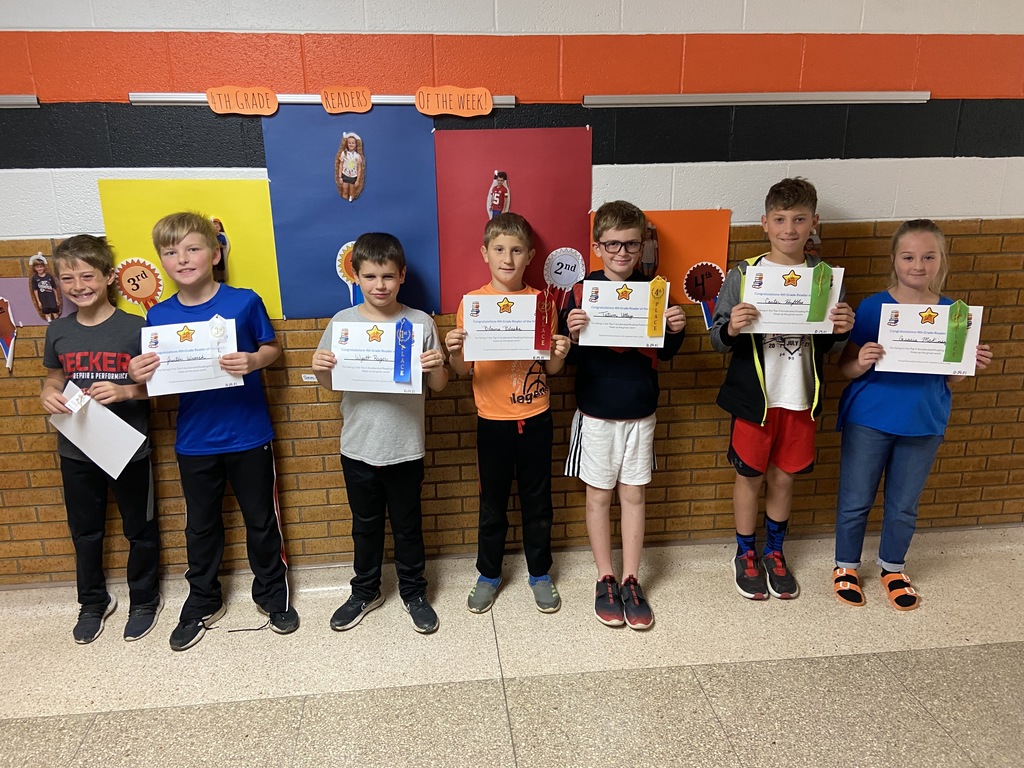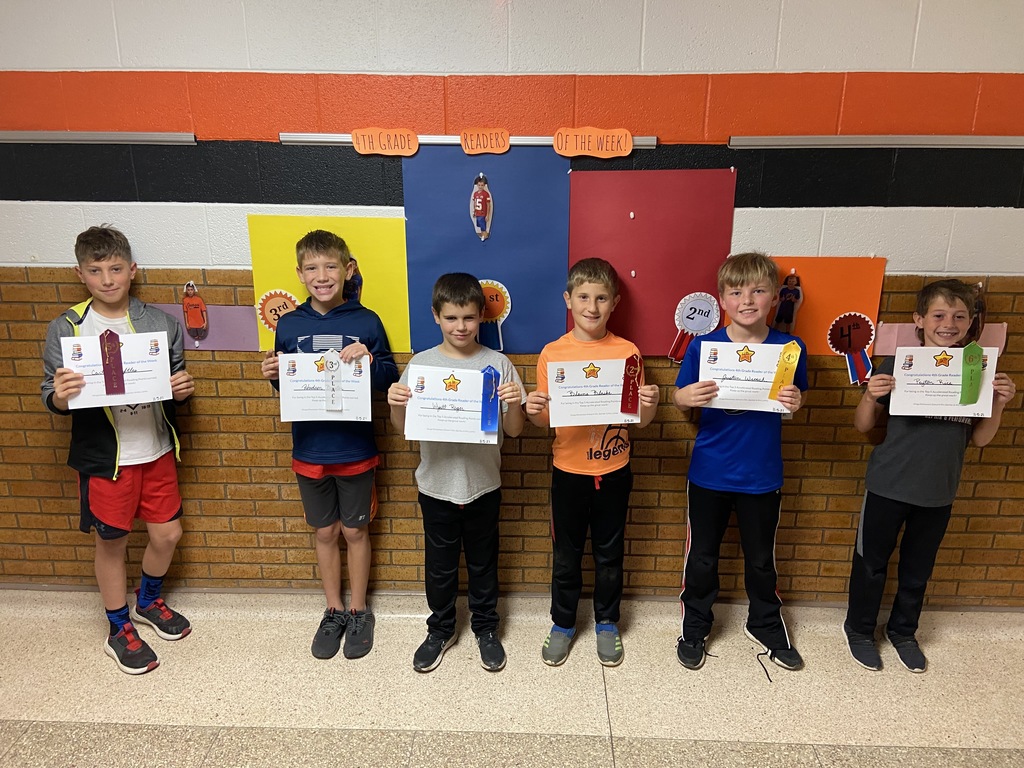 Winter sports pictures will take place on Wednesday, November 17th. To order pictures for your student/athlete, please follow the instructions on the flyer pictured and linked below.
https://5il.co/11lpa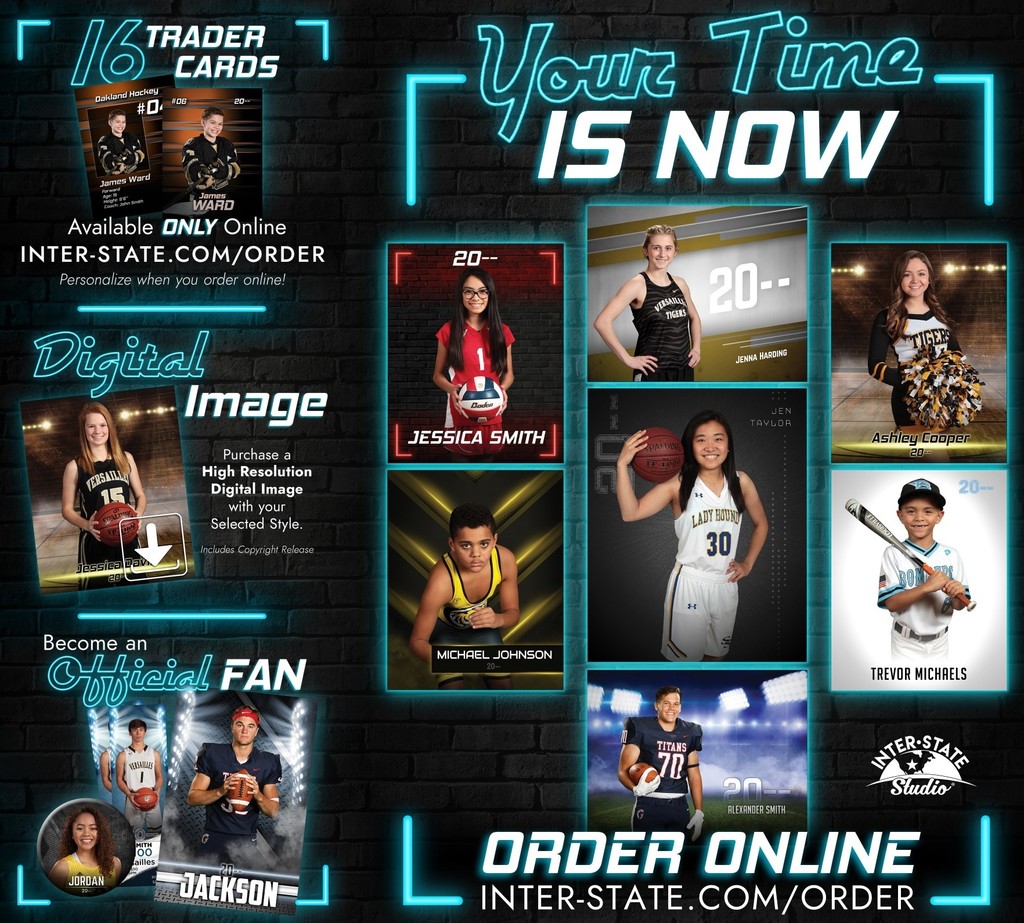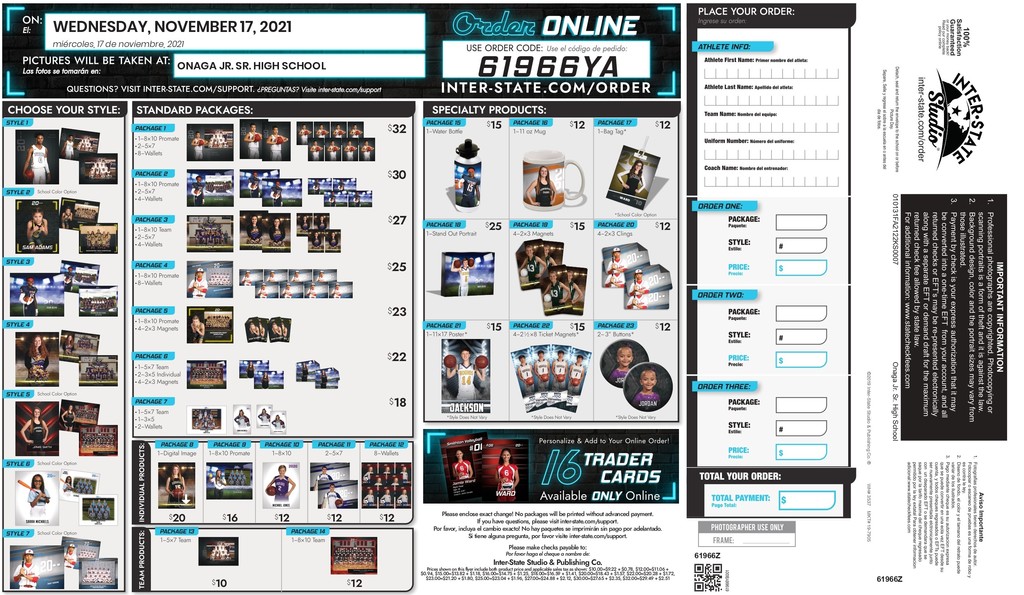 USD 322's Thanksgiving meal will take place next Wednesday, November 17th. As always, we'd like to invite you to join your student for lunch on that day here at the school. In an effort to make sure that our cooks have enough food prepared, please fill out and turn in the document linked below if you plan to join us on that day.
https://5il.co/11lnz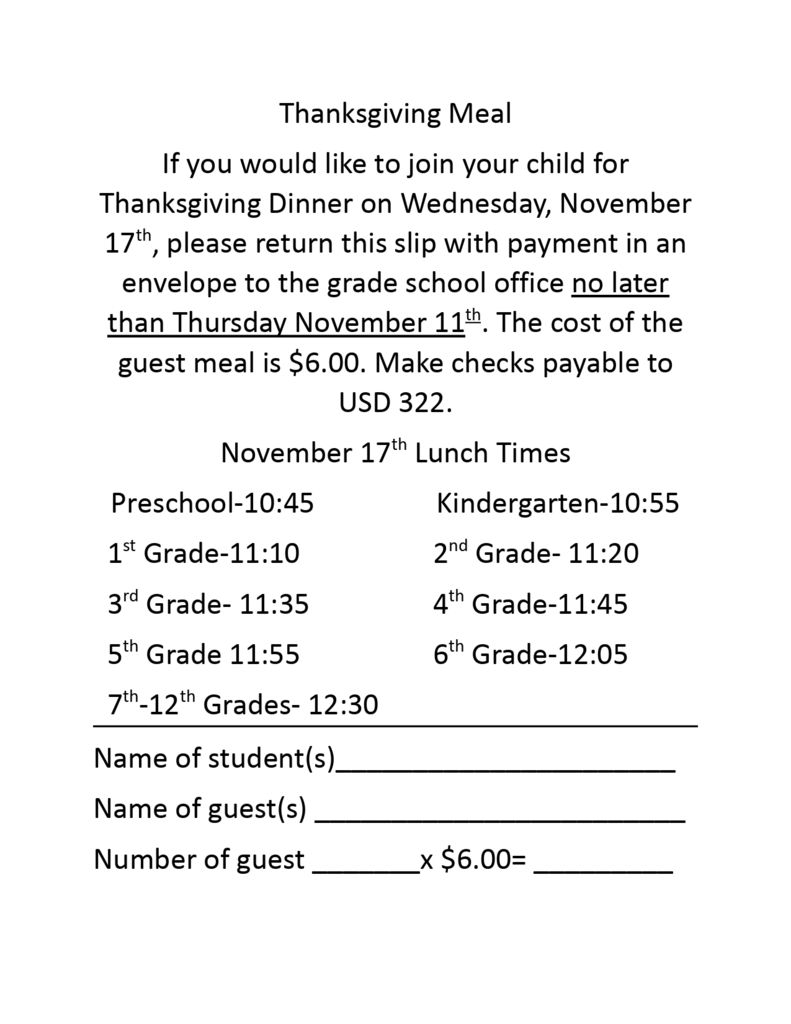 To Senior Parents: From Counselor Polk...... On Tuesday November 9th, at 6:00pm, information regarding the FAFSA (Free Application for Federal Student Aid) will be presented in the high school auditorium for anyone who wishes to attend. The presentation will probably last about 30-45 minutes.

The high school Scholar's Bowl team saw their first action of the season Monday night as it went to Nemaha Central High School. There were 16 schools at the meet and Onaga finished in first place in their pool against ACCHS, Frankfort, Holton, Marysville, Riverside, Sabetha, and Wetmore. They were beaten in the finals in close matches by Royal Valley and Horton, giving them 4th place overall in the meet. Great start to the season, keep up the hard work!!! Pictured are the five members of the Scholars Bowl team: sophomore Hadyen Kuhlman, junior Julia Byers, freshmen Dylan Magnett and Wyatt Boggs, and senior Joey Marten. The team is coached by Crystal Miller.

Due to the football game being held out in Kensington on Thursday, October 28 with a 5 pm start time, school will be dismissed at 11am that morning with bus routes taking place. Lunch will be served starting at 1020 on this day as well. More information on a spirit bus for grades 7-12 will be forthcoming. Thank you.

The high school football team can see the light at the end of the tunnel that is the 2021 regular season, as it heads into week #8 tonight. The boys welcome the#1 ranked team in 8-man Division II to town this evening as the Axtell Eagles visit the Rosenfield Sports Complex. The Buffaloes bring a four-game winning streak into the contest tonight as they celebrate Senior Night before the 7:00pm kickoff at the Rosenfield Sports Complex. Good luck tonight boys, GO BUFFALOES!!!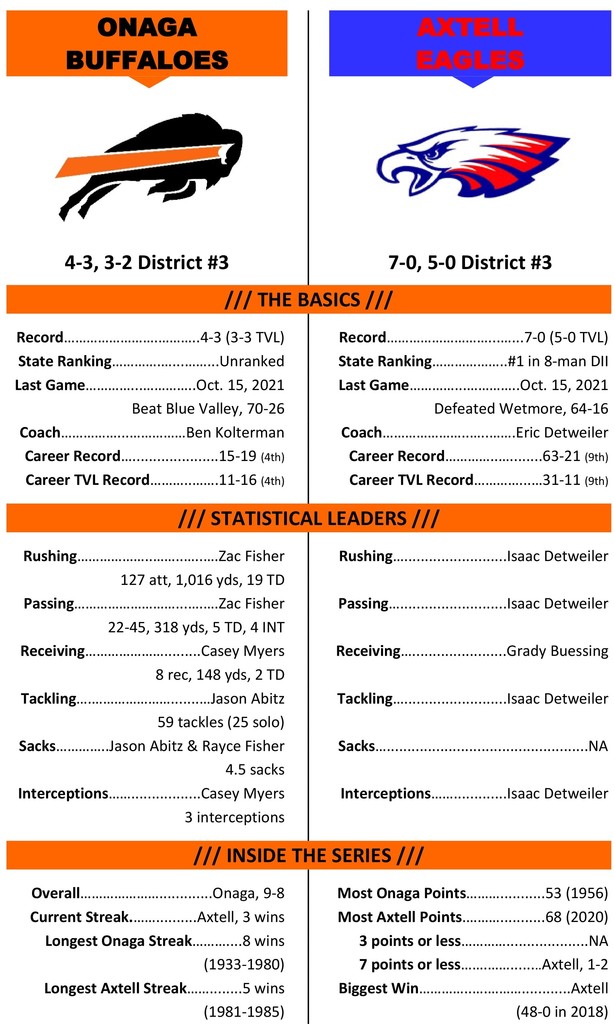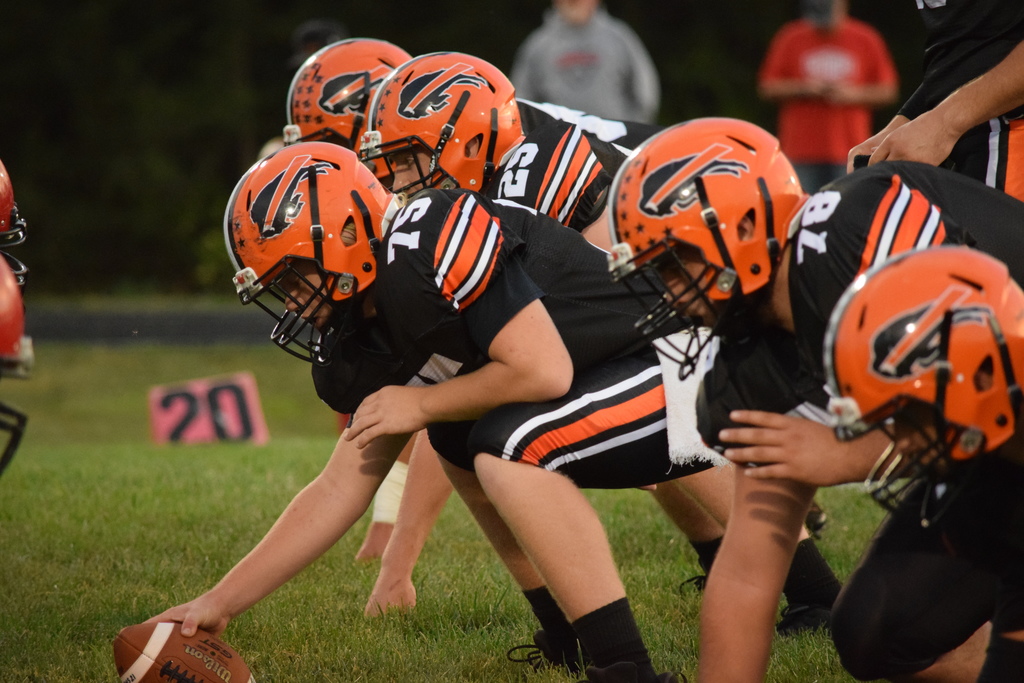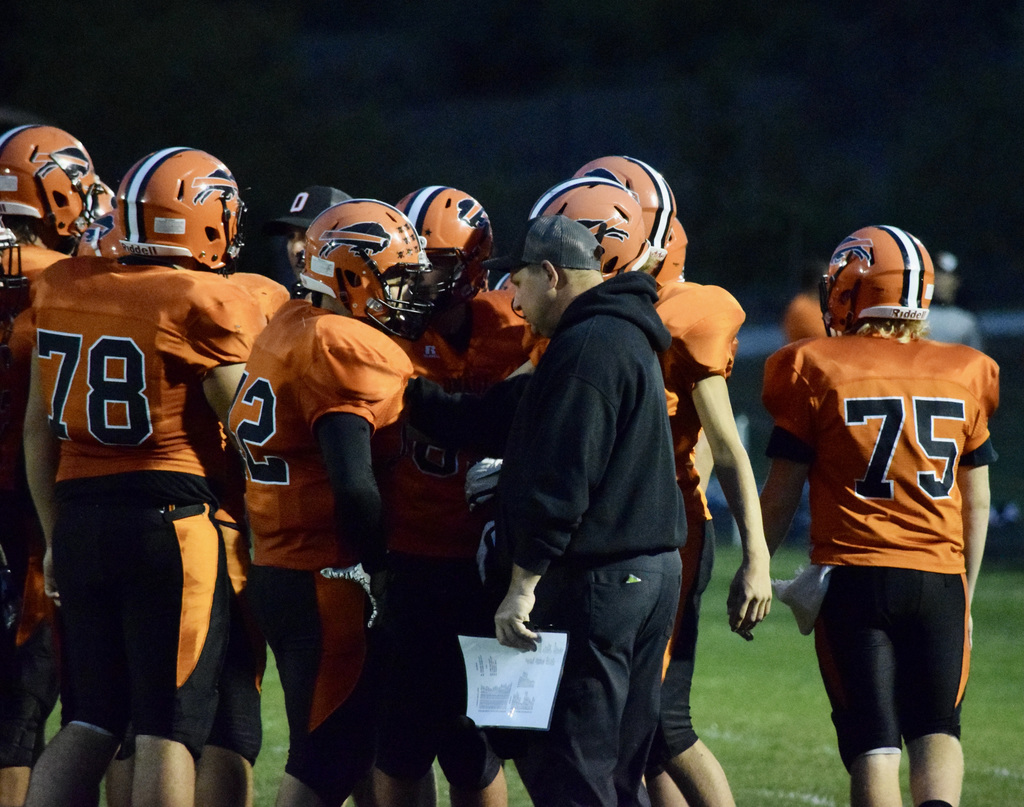 On Monday, October 25th, picture retakes at USD 322 will take place. If your child needs a retake, please contact Karen or Gayla at the elementary and high school offices.