Spring sports are upon us at USD 322 and, because there is no KSHSAA-required buffer week like there is between fall and winter sports, practice can begin this week. With the quick turnaround in mind, our coaches are giving our student-athletes a chance to catch their breath with a short break after the long winter sports seasons. Golf practice will begin Tuesday, March 2nd. Track, softball, and baseball will all be having team meetings during seminar time on Tuesday that may run briefly after the school day ends. Those three sports will then begin practice on Wednesday, March 3rd.

Good luck to the OHS Boys Basketball team tonight in the Sub State Quarter Finals at Frankfort High School. They will take on Frankfort at 7:00. The game can be viewed on NFHS network. A few of the team members dressed in some great suits today. Go BUFFS! **remember, you must have a ticket in order to attend the game**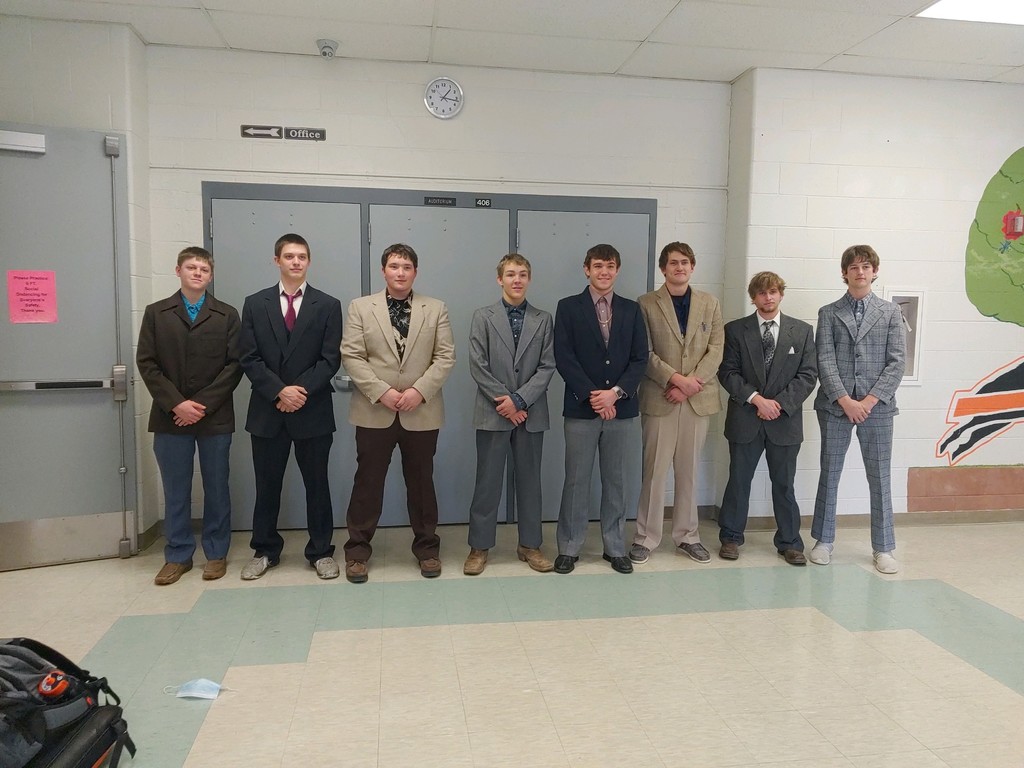 Postseason basketball is here as the girls basketball team begins Sub-State play tonight when it heads to Frankfort to take on the Wildcats. Tipoff is set for 7:00pm and can be watched on the NFHS Network. To see the sub-state bracket for both the girls and boys teams, follow the link below. Good luck tonight ladies, and GO BUFFALOES!!!
https://5il.co/pubm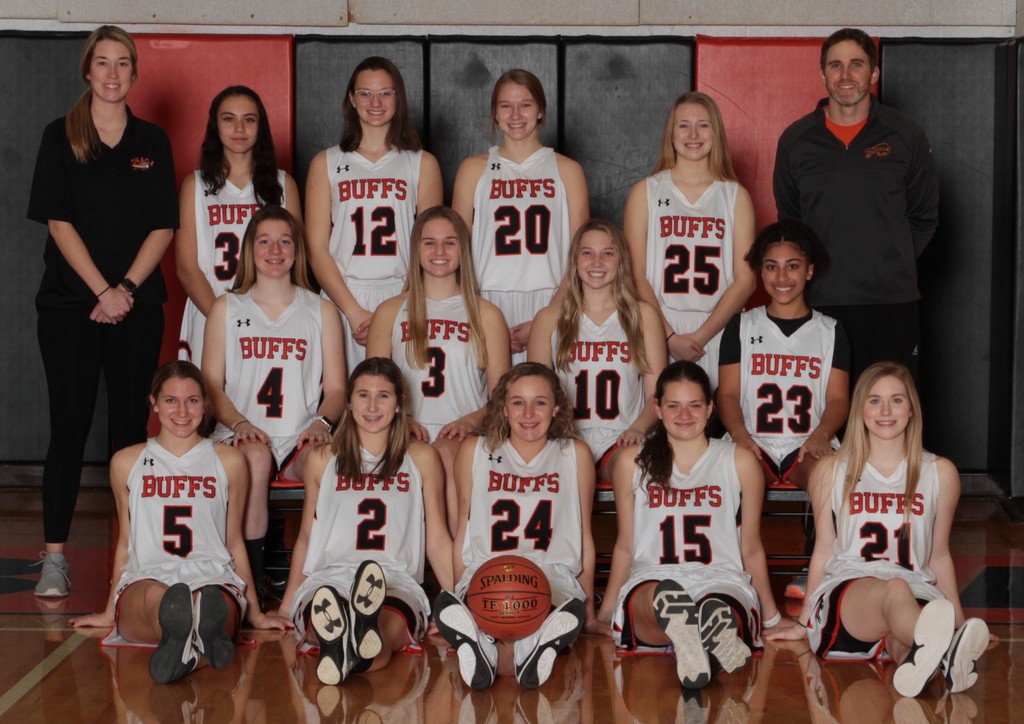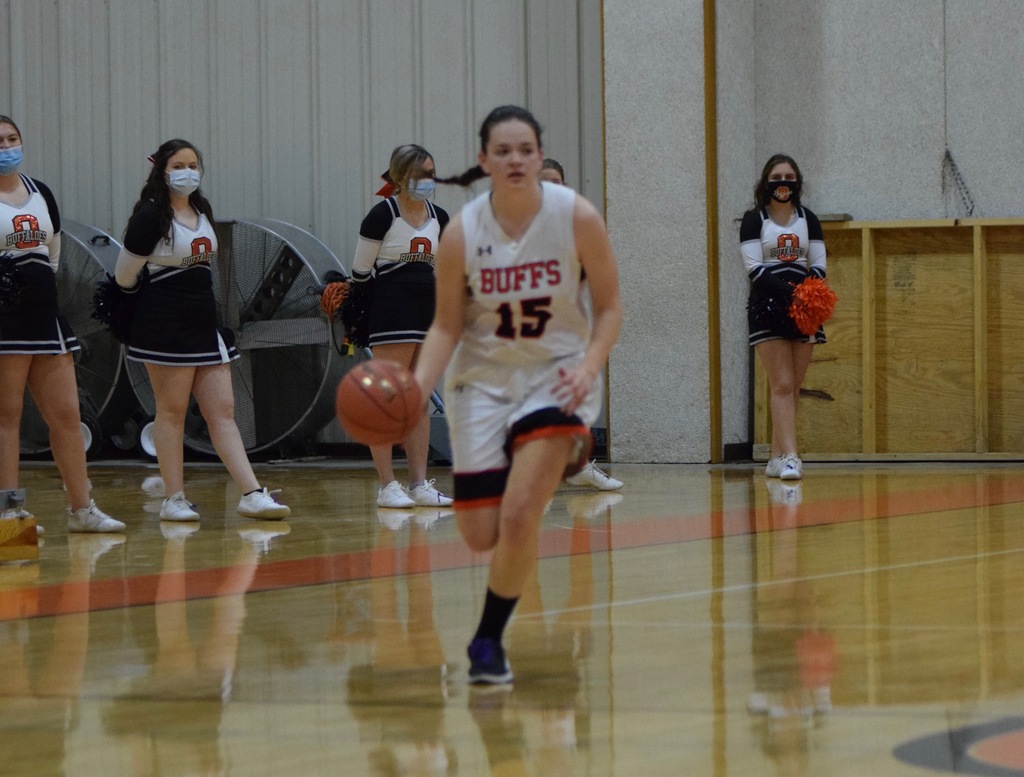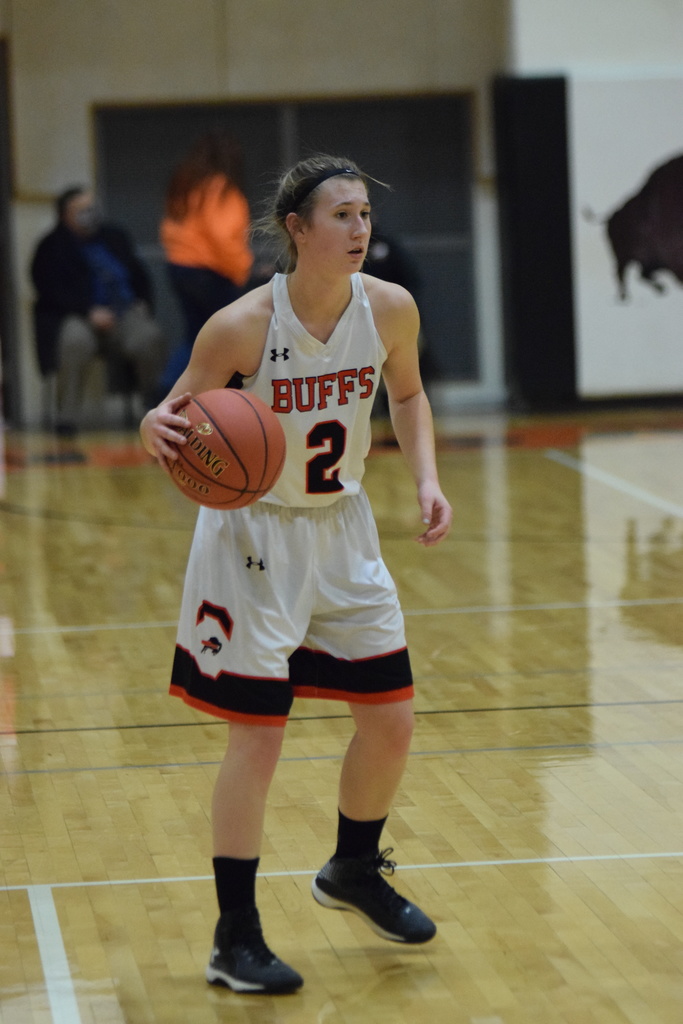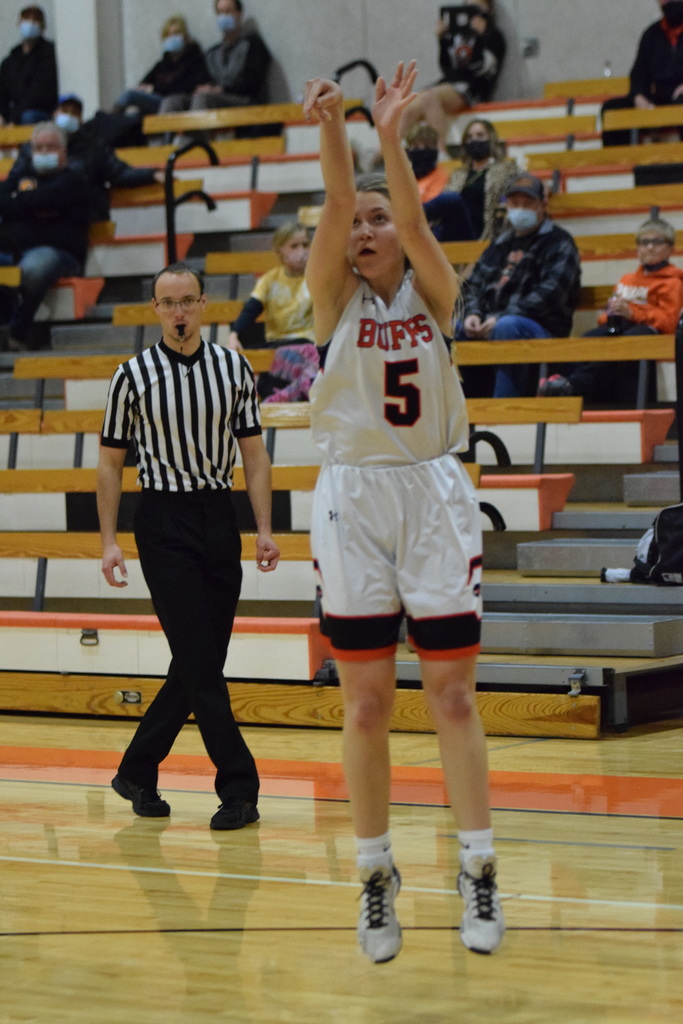 Mrs. Suther has always been great at finding fun, hands-on ways of teaching science to junior high students. Still today, in her 42nd year of teaching at Onaga, that hasn't changed. Students are often found having a blast while learning in her class, a difficult combination to create. Here, Delaney Figge and Elocin Moran formed up their volcano, concluding a unit on Natural Disasters in 8th Grade Earth Science. The class later planned for "eruptions" to finalize the unit. 7th graders Maddix Blacksmith and Jayden Haskin checked the mass of their egg and then set up for a 5-day lab to learn more about diffusion and osmosis. Daniel Barnes and Lillie Weiser can be seen doing the same thing at their lab table as well. In a different lab, fellow 7th graders Hunter Colson, Lauryn Marten, and Isaac Wegner practice techniques for pouring and measuring using graduated cylinders, beakers, and test tubes. Some students learn best by hearing information, even more learn best by seeing information, but the the most common type of learner are those who need hands-on activities. Mrs. Suther has mastered mixing in activities that make learning easy for all three types of learners! Thank you Mrs. Suther for all you do in the classroom, throughout the district, and the Onaga community!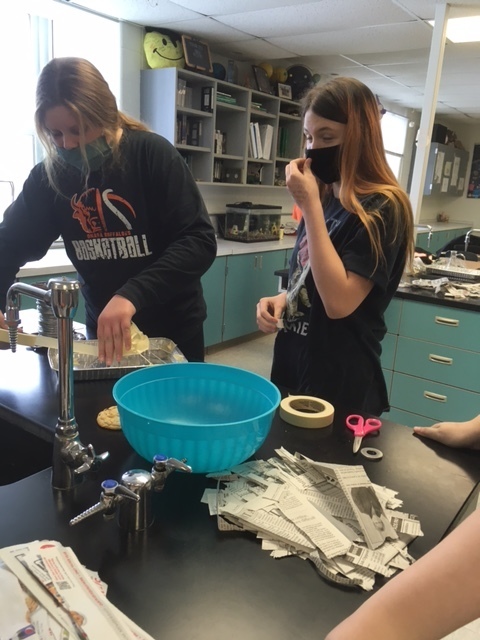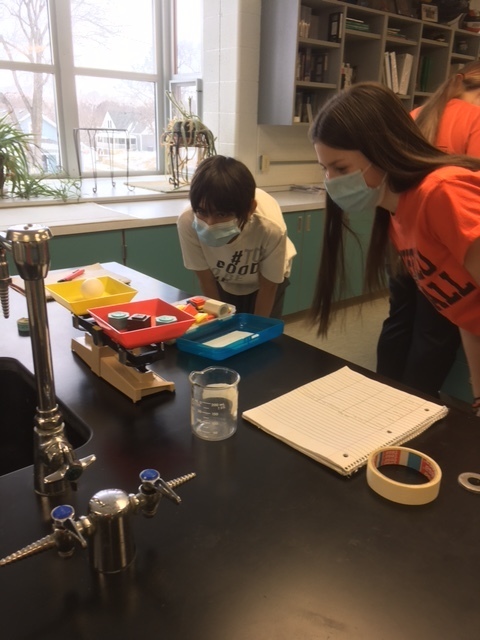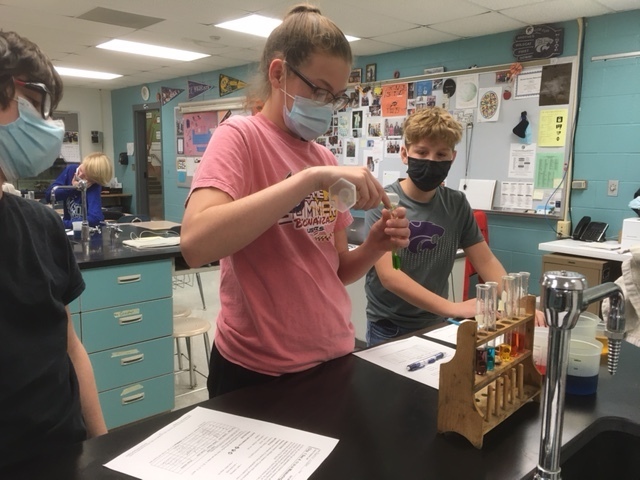 If your child is selling the World's Finest Chocolate bars, please turn in the money by the end of the day on Wednesday, February 24th. Checks are made out to Onaga PATHS. Thank you!

Congratulations to the 7th grade Scholars Bowl team on their 2nd place finish at the league tournament today! The team started off pool play by beating Troy 60-25 with Brayden Poell and Lillie Weiser answering questions correctly. They then knocked off Doniphan West 80-40 with Poell, Weiser, Jadyn Haskin, and Isaac Wegner all scoring points. Finally, the Buffalo scholars wrapped up pool play undefeated with a 90-50 win over Doniphan West to win Pool B with a 3-0 record. The Buffaloes went on to the tournament portion of the meet and first met the #2 team from Pool A, Centralia. Poell, Haskin and Alyssa Rager all scored in the semifinal round as Onaga avenged an early-season loss to the Panthers, winning 60-30. The Buffaloes then went on to the championship match where they met perennial Scholars Bowl power Sts. Peter & Paul. Onaga jumped out to an early lead with points coming from Poell, Rager and Weiser, but a late surge by the Trojans tied things up 60-60 with one question left. Neither team knew who played in last season's World Series, so the match ended in a tie, creating the need for a tiebreaker question. SPPS answered the randomly-selected language arts question before the moderator had even finished asking it, giving SPPS a 70-60 "overtime" win. With 23 7th grades out for Scholars Bowl this year, it was an especially competitive season. It was a hard way to end the tournament and the season for the youngsters, but the future looks bright for the class of 2026! Keep up the hard work!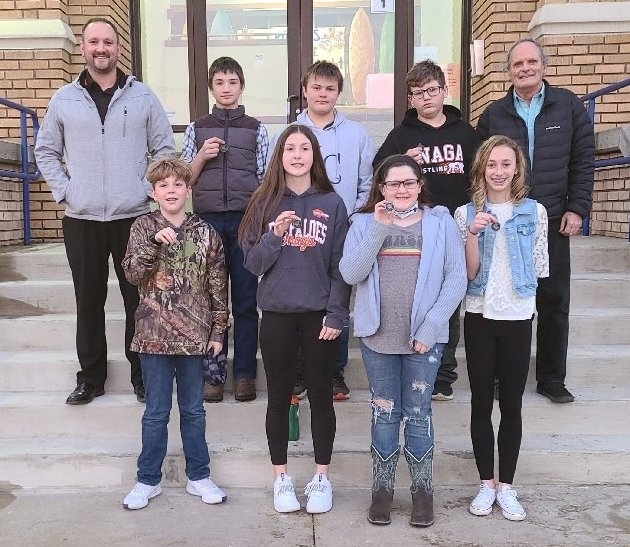 The high school basketball teams hit the road tonight for the regular season finale. The teams will be playing varsity games only tonight when they hit the court in Wetmore. The girls play at 6:00pm and the boys will follow. Both games can be watched live on the NFHS Network. Good luck to both teams and GO BUFFALOES!!!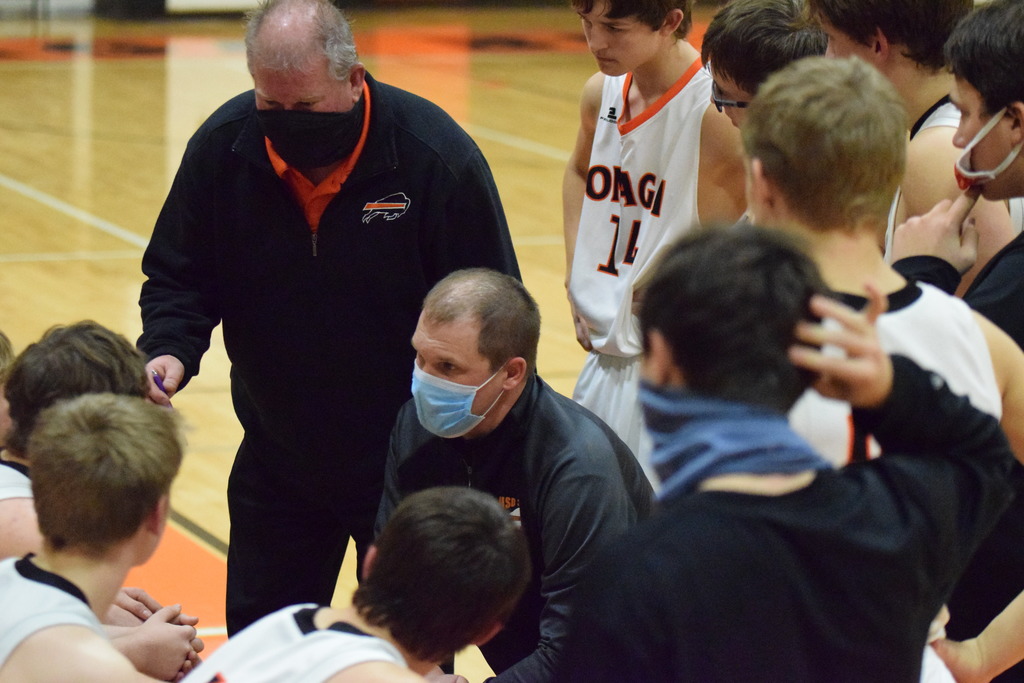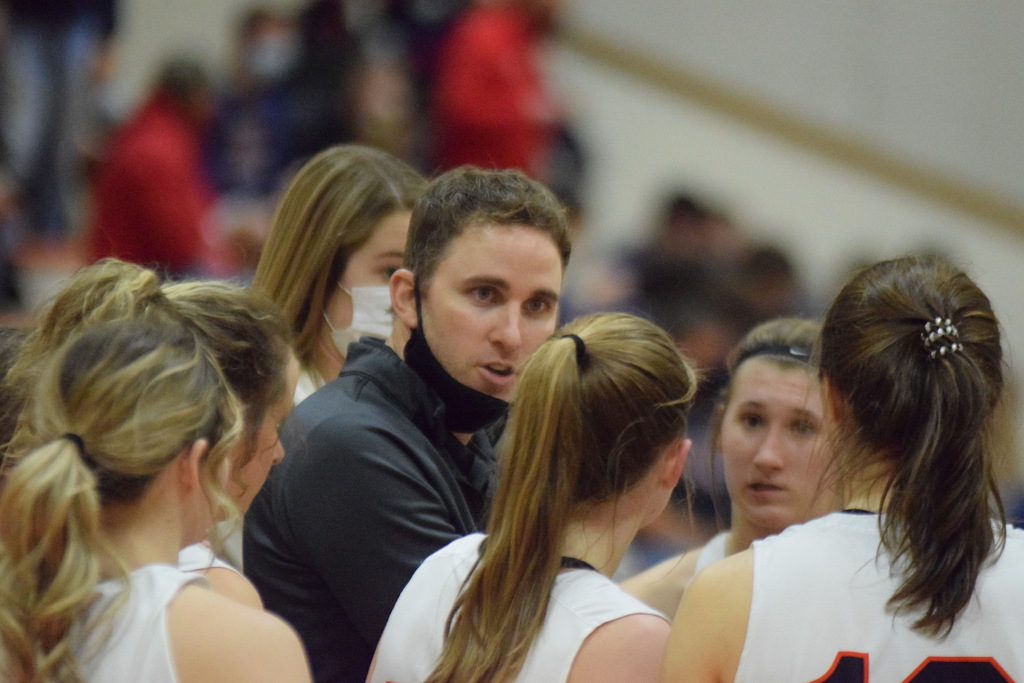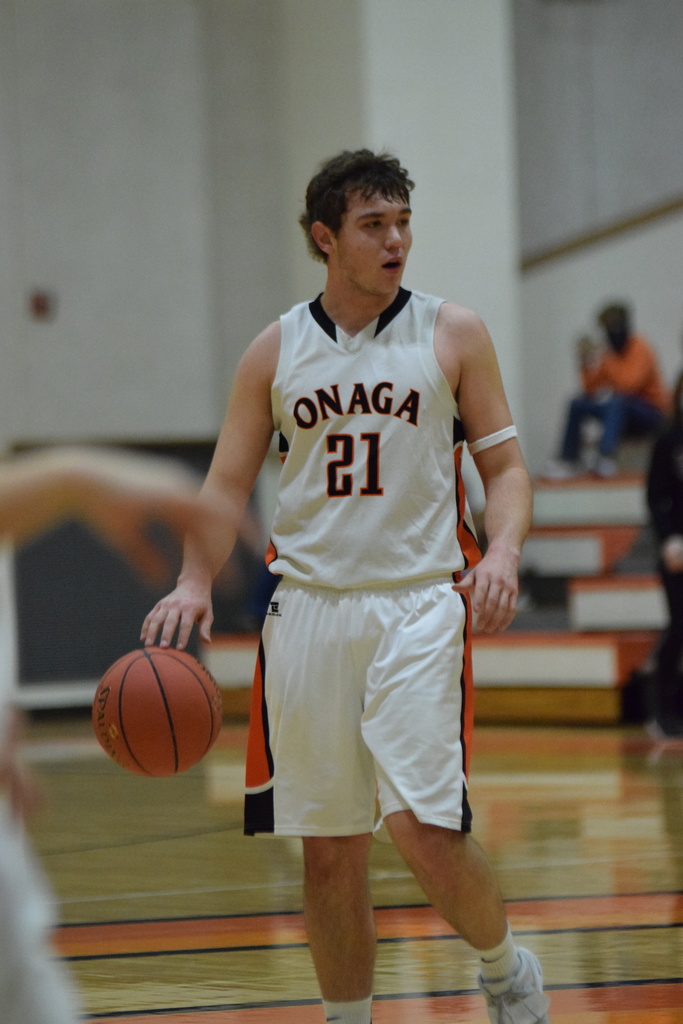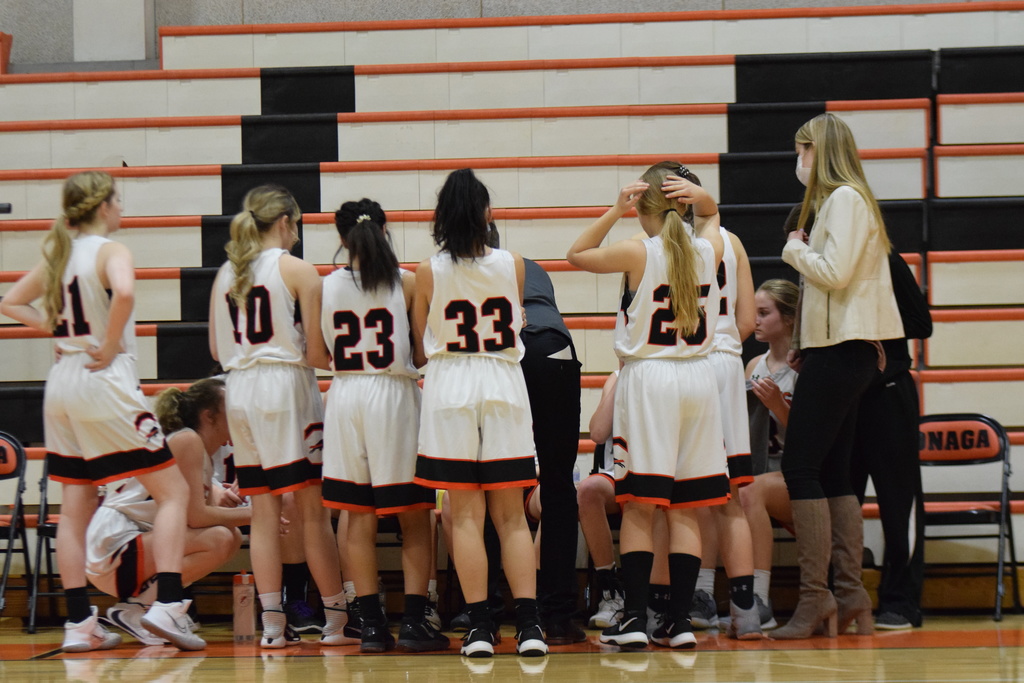 The high school basketball teams play for the second night in a row this evening as they visit Valley Heights. The girls game will start around 6:00pm and boys game will follow. You can catch all the action on the NFHS Network. Good luck to both teams and GO BUFFALOES!!!

The high school basketball teams are back in action tonight as they welcome Hanover to town. All games will be played in the north gym and begin at 4:45pm with the JV boys, followed by the varsity girls around 6:00pm, and then the night concludes with varsity boys around 7:30pm. All games can be watched on the NFHS Network, a link for which can be found at usd322.org. Good luck to both teams and GO BUFFALOES!!!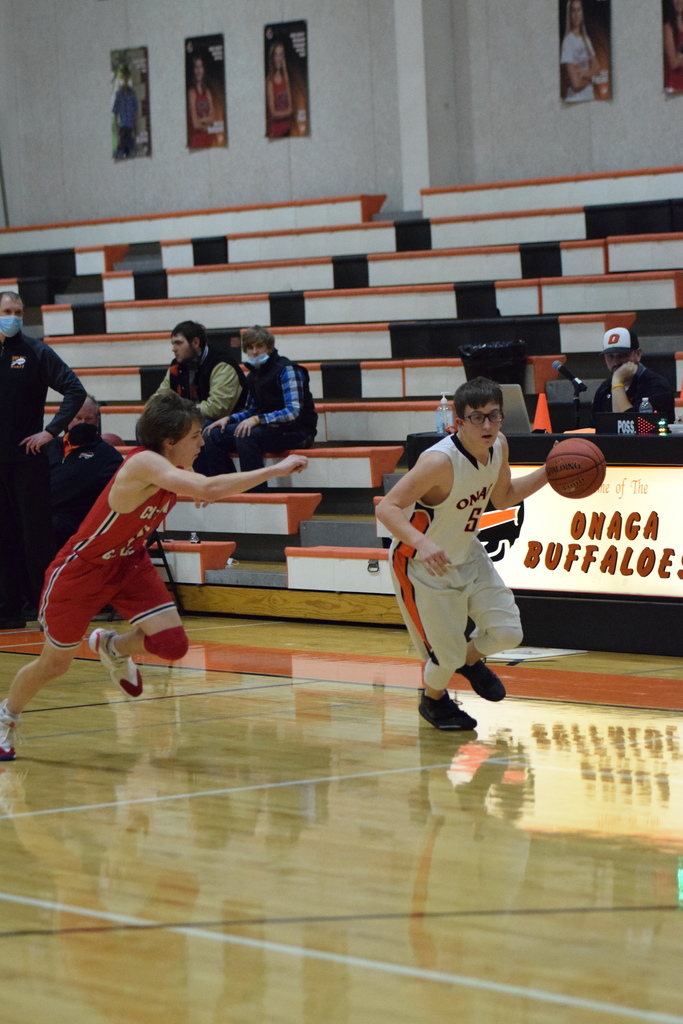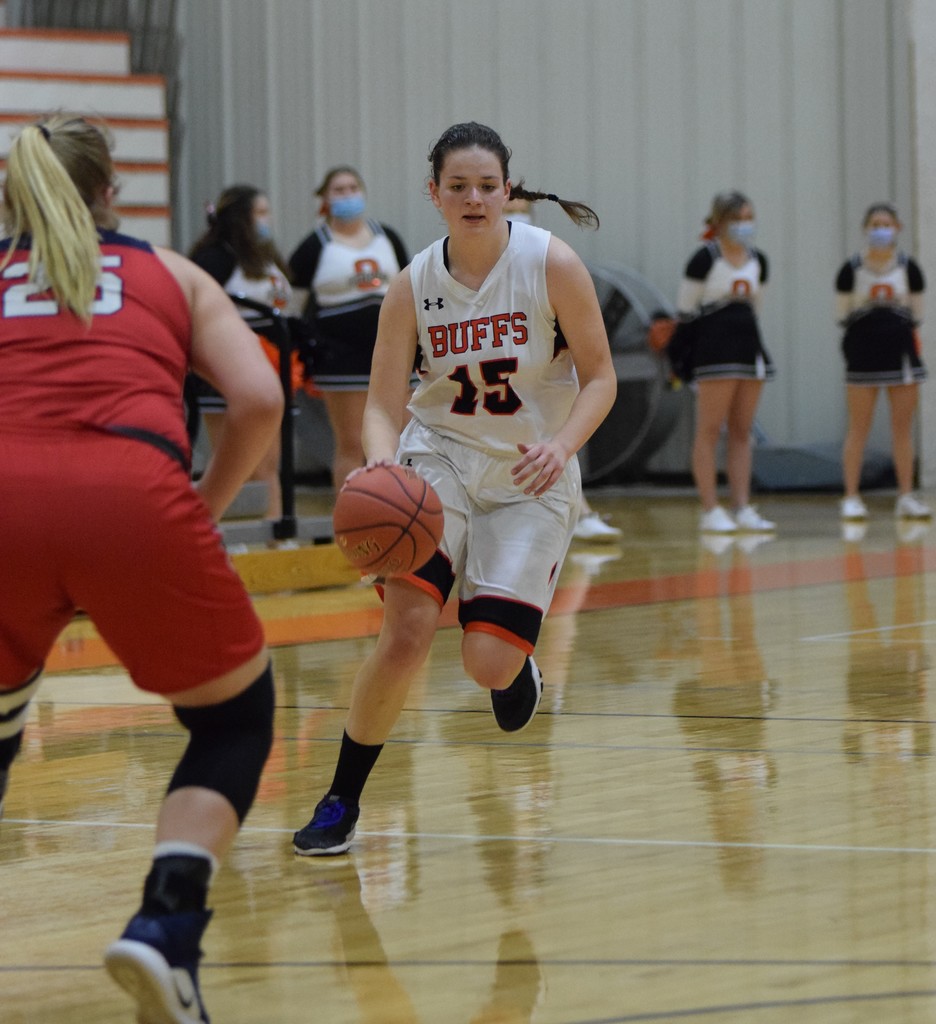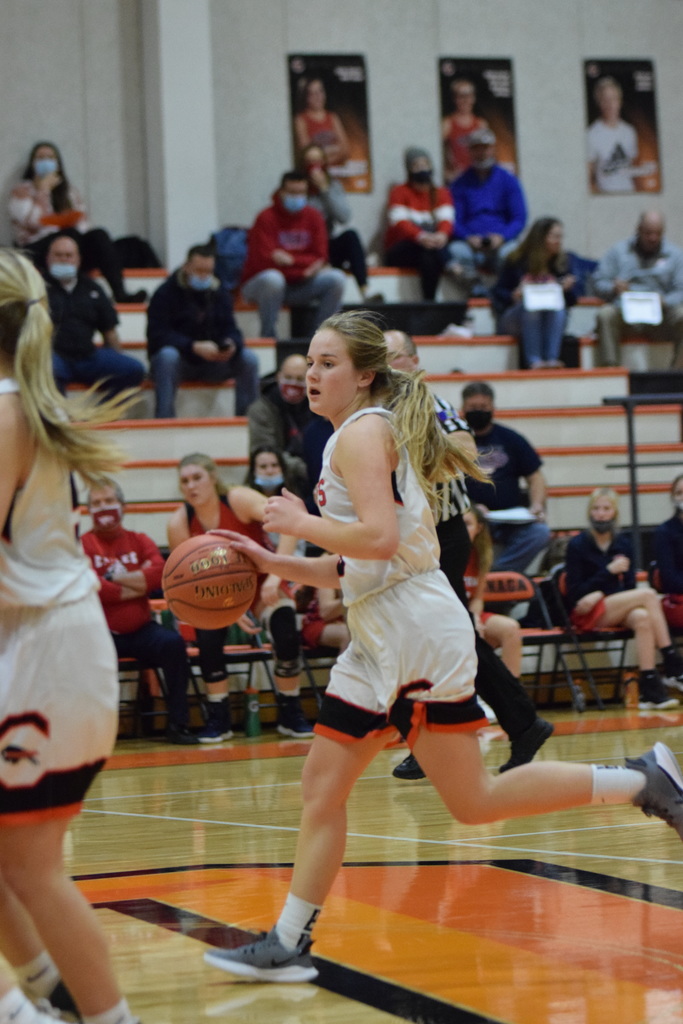 On Wednesday, February 17th, Onaga schools will have a two-hour delay. School will start at 10:00am and we will run the regular, shortened class schedule. There will be no breakfast served as cooks will be working on lunch upon arrival.

Due to the weather, USD 322 will not have school nor school activities on Tuesday, February 16th.

Due to the weather, USD 322 will not have school nor school activities on Tuesday, Feb 16.

Tomorrow's professional development day will be done from home. Anyone who wants to work from/at school can, but it is certainly not required. An agenda will follow later today. Also, no basketball games Monday night.

Last night we got to show off our new basketball storage racks at the Winter Royalty games against Clifton-Clyde. We also got to thank the families of Quinton Norris and Keaton Blaske for donating two of them through their respective memorial funds. Thank you again for your generous donations!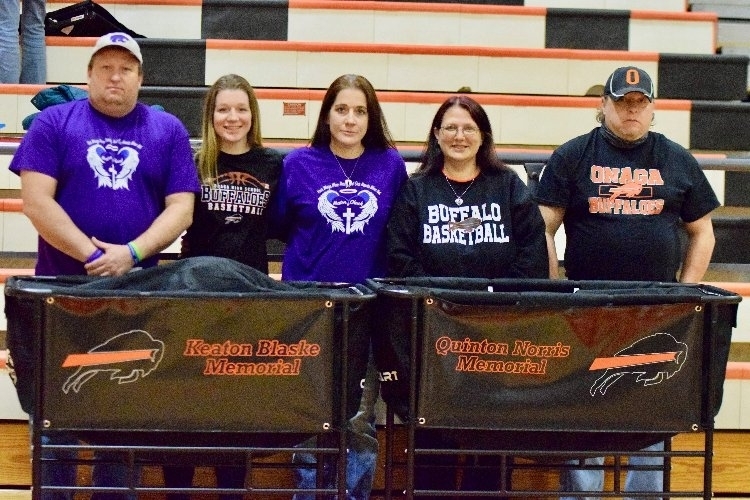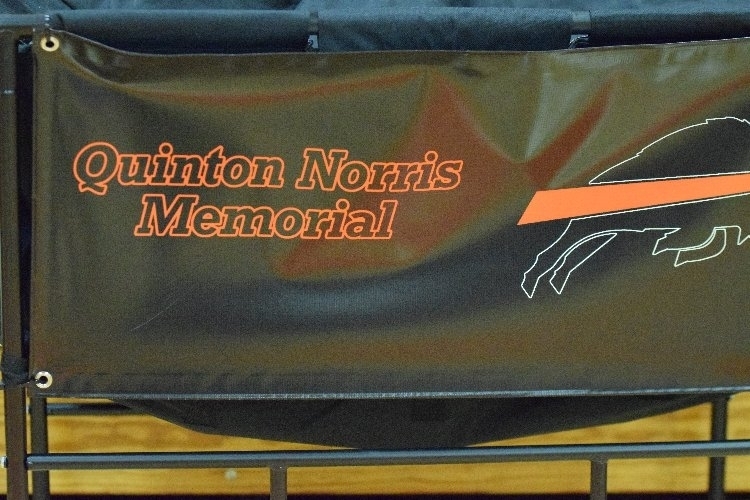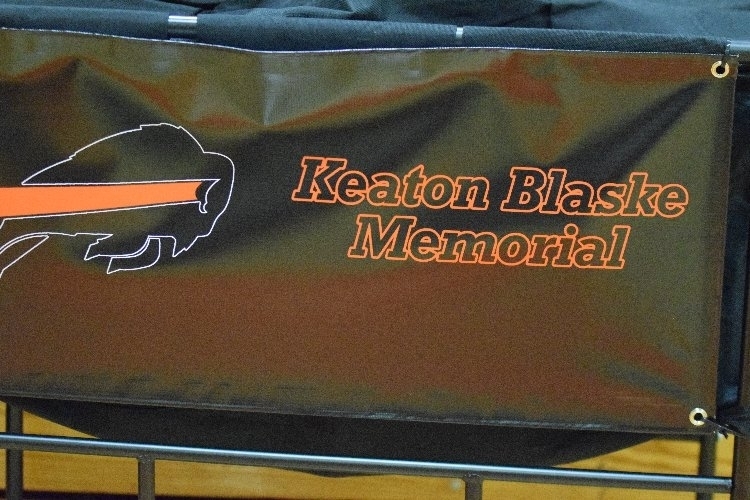 There will be a second boys C team game between Onaga and Jackson Heights beginning at 1120 am.

Jackson Heights C Team is the only school coming to the Boys C Team Tournament today. There will be one game at 10am between them and Onaga.

It's Winter Royalty night in Onaga this evening as the basketball teams hit the hardwood against Clifton-Clyde. It will be a night full of festivities which kicks off at 5:00pm with the girls varsity game in the north gym, and the boys JV game in the south gym. The boys varsity game will follow the girls in the north gym and immediately following the conclusion of that game we will be holding our Winter Royalty festivities as we crown the 2021 King and Queen. Come hungry tonight as the junior class will be having its annual chicken dinner at the concession stand. Fried chicken, cheesy potatoes and green beans are on the menu, and the sophomore class is raffling off some gift baskets at halftime of the boys game as well. Come out and cheer on the Buffaloes tonight and enjoy a night out before it gets COLD(er)!!! For those that can't make the game, the varsity contests will be livestreamed on the NFHS Network.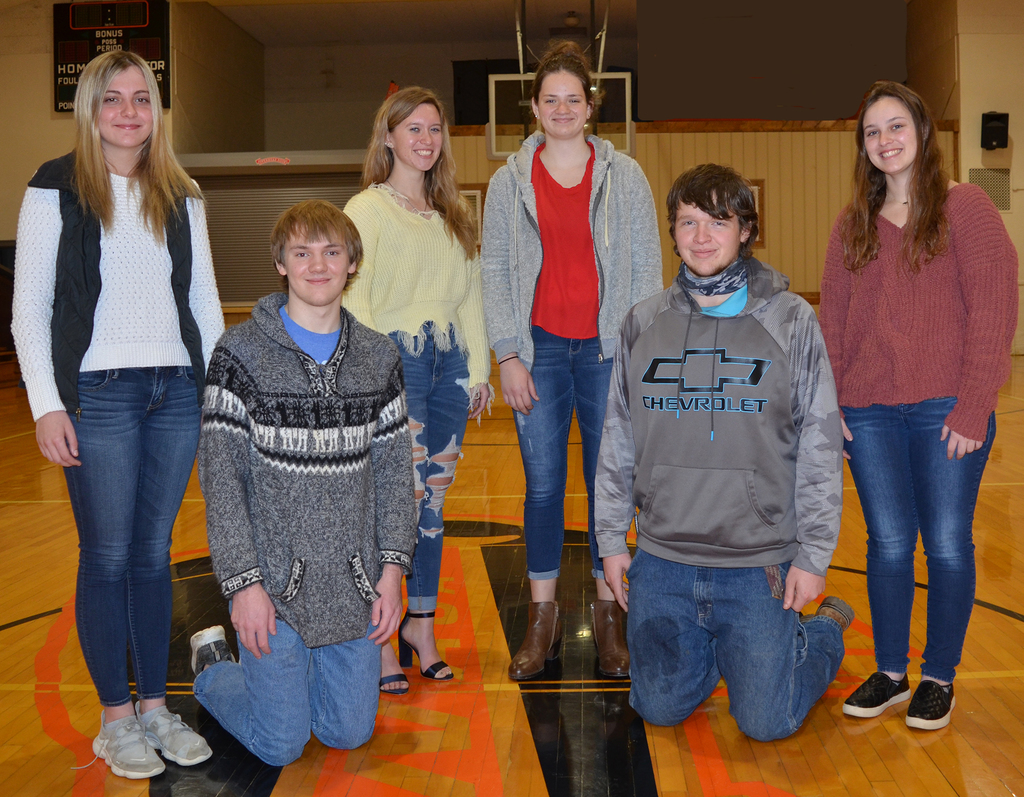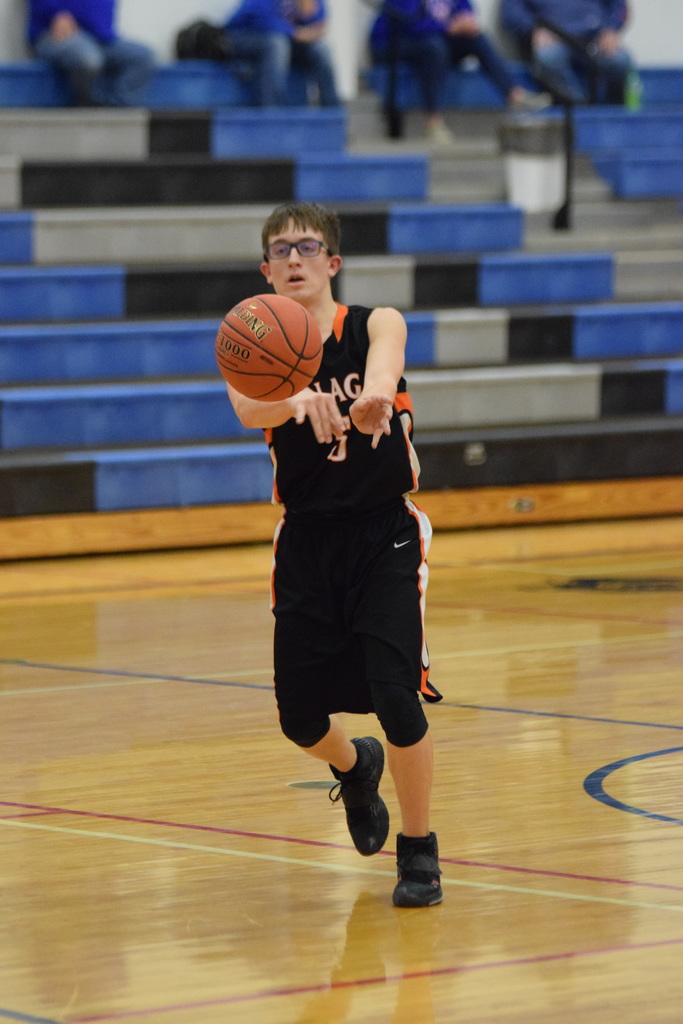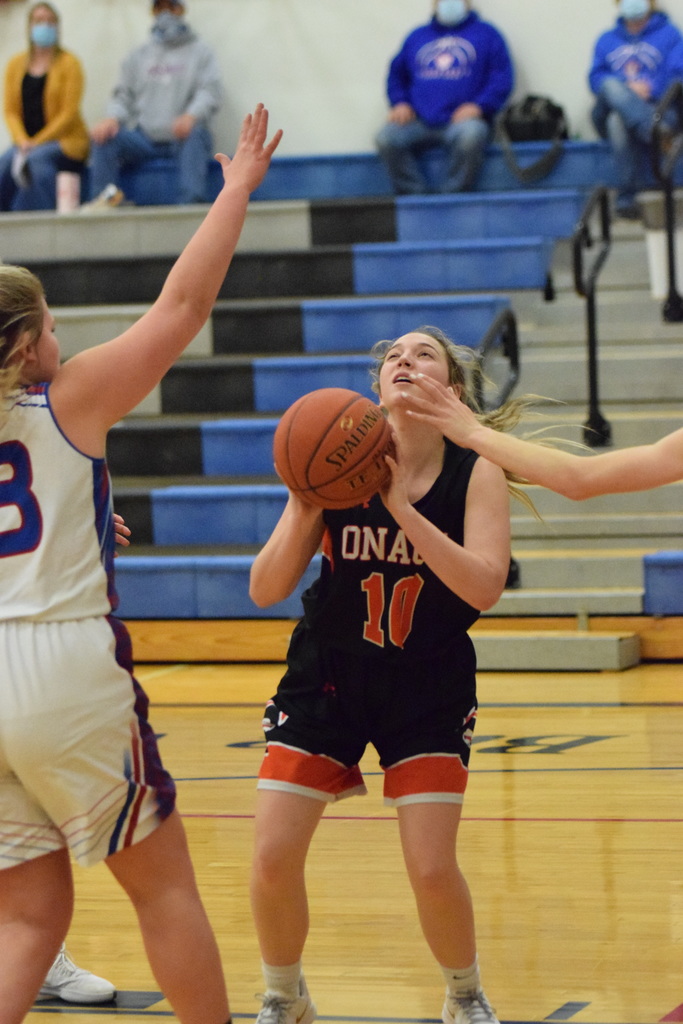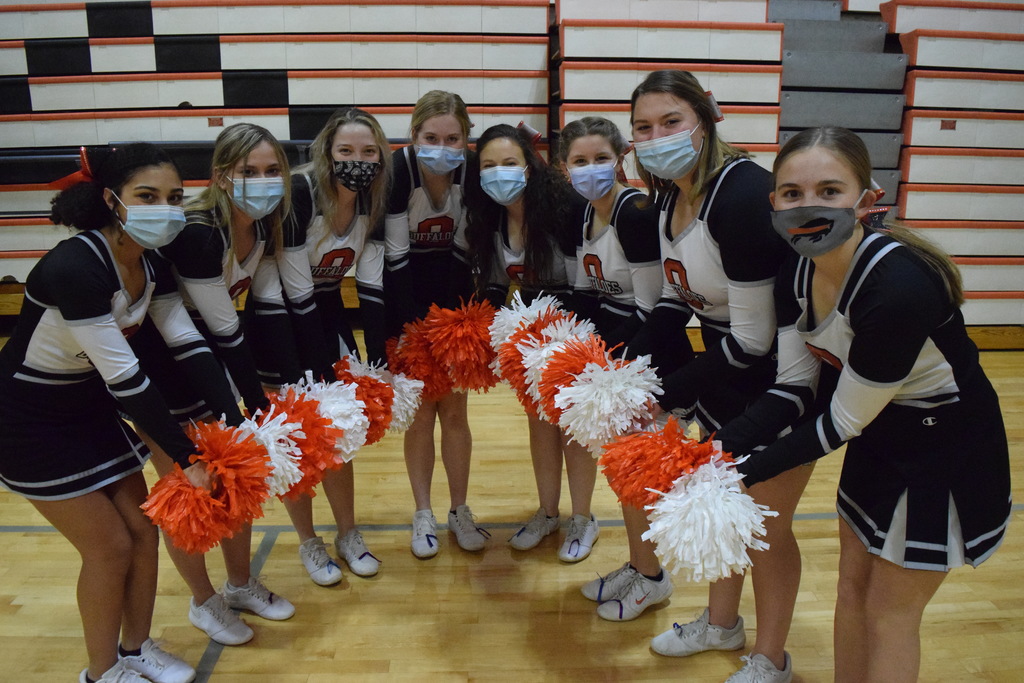 We spent a lot of time this week working on our snow globes during Buffalo Fun Club. These kids are proud of their finished projects!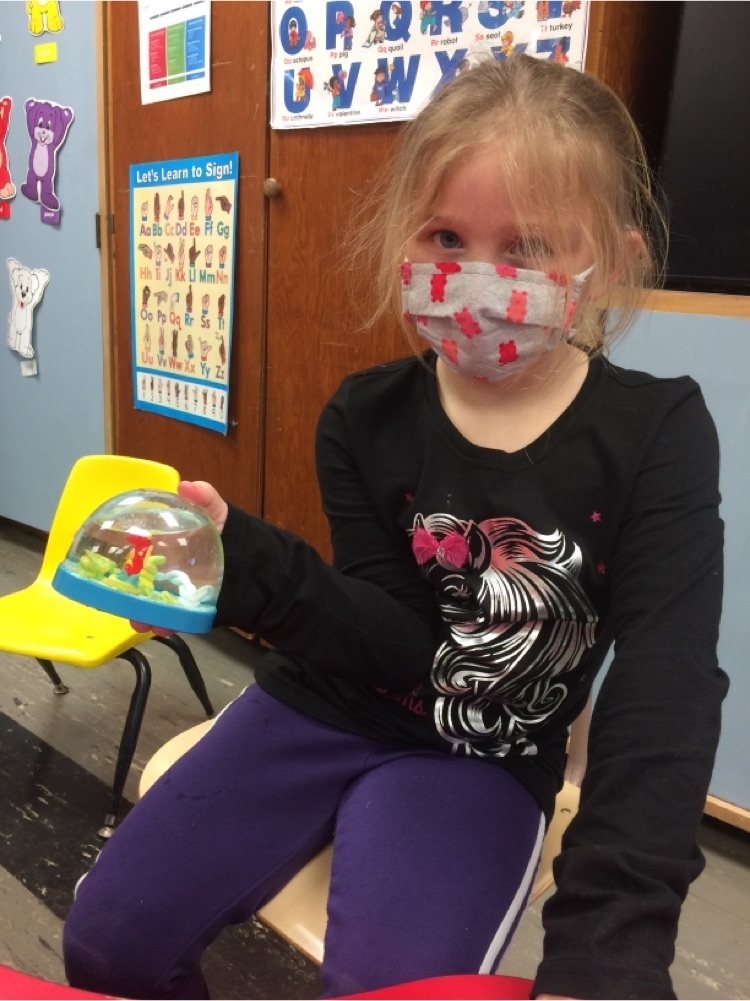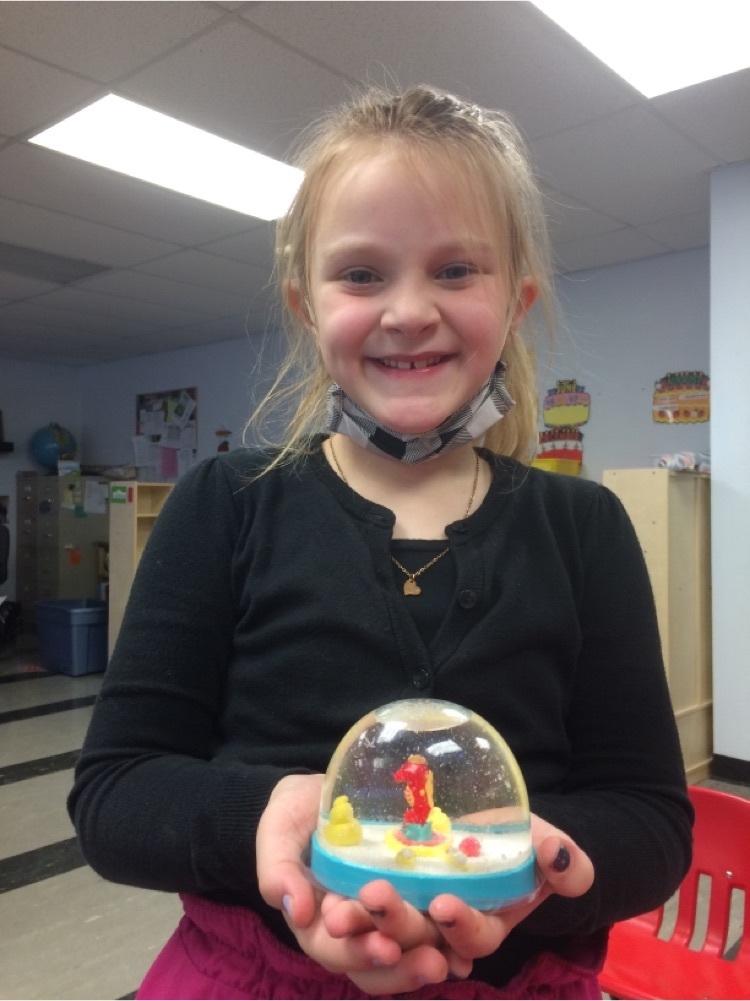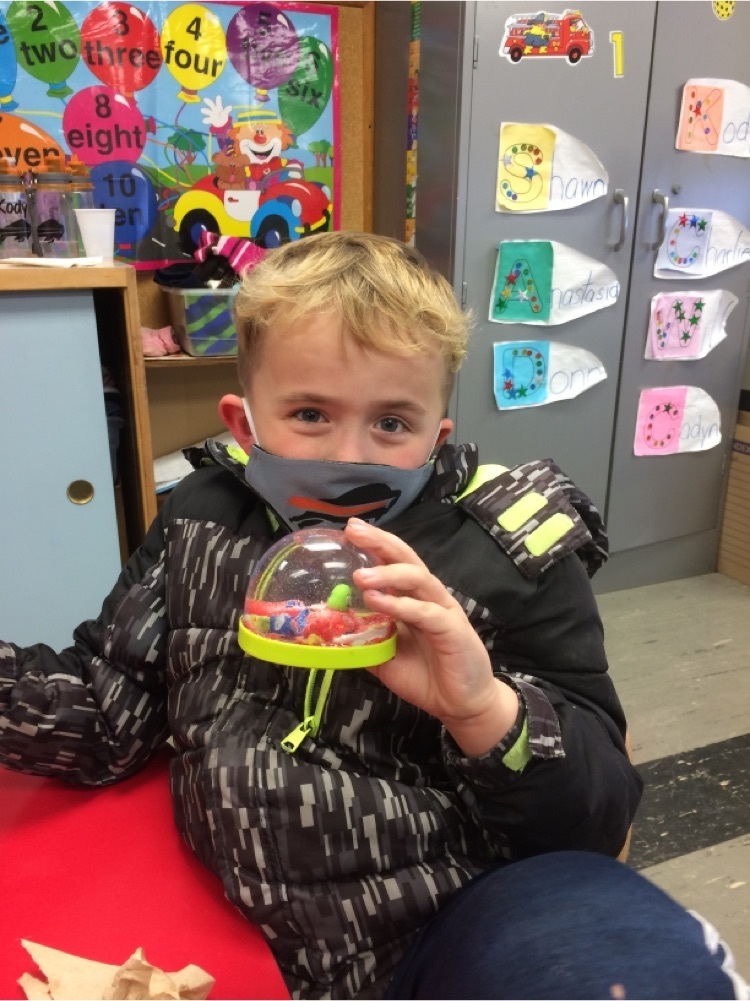 Due to the travel distance for Clifton-Clyde and the impending weather this weekend, Friday night's basketball game in Onaga against the Eagles has been moved up to 5:00pm. The JV boys game will begin at 5:00pm in the south gym while the varsity girls game will start at the same time in the north gym. The varsity boys game will follow the girls game in the north gym, and immediately following will be the Winter Royalty festivities.
Good Morning Buffalo Fun Club Parents! Please know due to parent teacher conferences next week (February 15th - 19th) . We will NOT be having Buffalo Fun Club after school. Buffalo Fun Club will resume on Monday February 22nd. Thank you and stay warm!