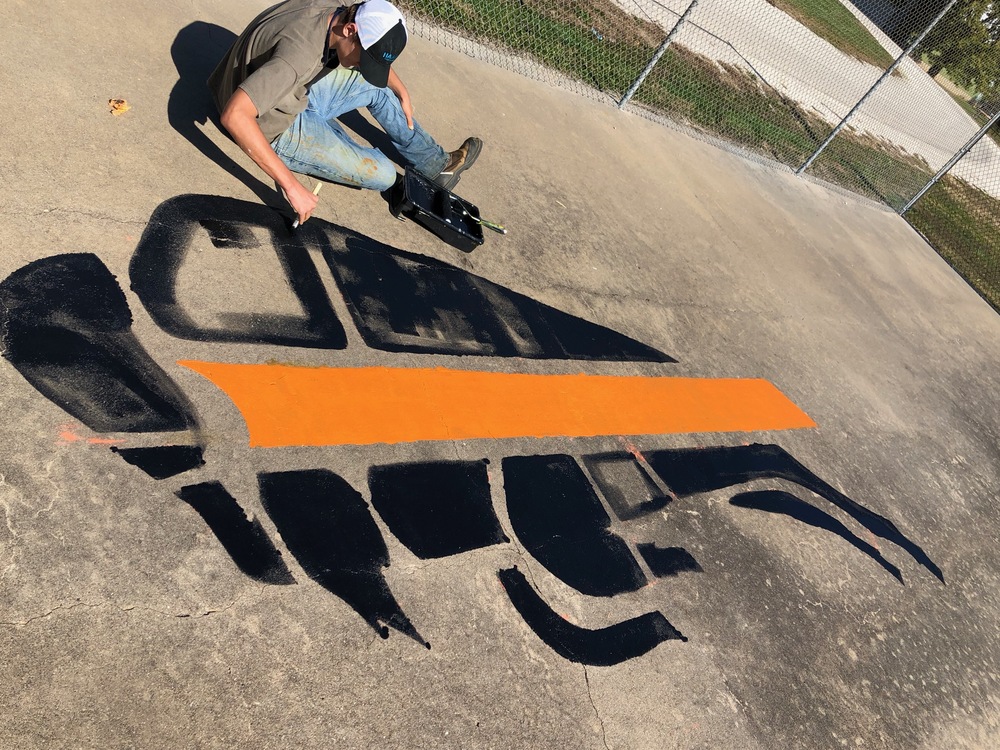 1st Leader in Me Community Service Day
Rhonda Trimble
Wednesday, October 24, 2018
Students and staff of USD 322 did a wonderful job during their first Leader in Me Community Service Day. It was amazing to see how hard students and staff worked, how they understood the importance of giving back to our communities, and how much they accomplished in one day. Everyone really took pride in what they were able to achieve, and there was a lot of mentoring taking place among older and younger students. Everyone enjoyed a sack lunch outside in the great weather, and staff and students then debriefed afterwards while connecting their experience to the 7 Habits!
Preschool-12th graders all had different responsibilities such as: painting lines and the power buffalo on the city tennis court and basketball court; creating bus driver appreciation cards (this week is bus driver appreciation week); raking leaves, picking up sticks, and picking up trash in a variety of city parks; painting four square, hop scotch, tic-tac-toe, and kickball lines on the blacktop playground along with painting the playground equipment and cleaning the entire area; picking up rocks off the pavilion; yard work and staining decks at personal residences throughout the community; landscaping on school grounds and at Charlie's and other areas in Havensville; clean-up, weeding, and painting at the city ballfields; cleaning the North Hope Lutheran Church; painting at the Rosenfield Sport Complex - inside of the bathrooms, the picnic tables, trash cans, and the track timer stand; decorating windows with positive sayings; cleaning vehicles; yard work, clean-up, and walkway staining at the Onaga Historical Society Museum; and power washing the garage and cars, cleaning exterior lights, and yard work at Redbud Plaza Assisted Living.
Our next Leader in Me Community Service Day will be on May 1st, and we hope to service many more areas within our communities of Wheaton, Havensville, and Onaga. Because of the positive impact we made yesterday, we have already been asked to come back to several locations in the spring. USD 322 will continue to host our community service days each fall and spring.